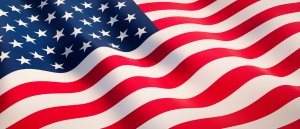 Growing US-Africa Trade in conjunction with Prosper Africa a US Government Initiative connecting US and African trade opportunities
Congratulations ! In support of Prosper Africa's goals of increasing two-way trade and investment between the United States and Africa, Africa Events Limited (that's us!) has been engaged to assist substantially boosting US-Africa trade. Prosper Africa is a whole-of government initiative that leverages the services and resources of 17 US Government Agencies. As such Africa Events Limited is fully aligned with your objectives and focused on assisting you grow your US – Africa trade.
Below we explain how we can help you research US-Africa trade, discover US-Africa trade opportunities and how to grow your Africa network and business FREE. Before doing so please do Subscribe so we can keep you updated with new trade opportunities matched to your own business requirements.
Subscribe for US-Africa Trade Opportunities
Take these Next Steps to Benefit:
We run a number of digital platforms which are FREE to use, and where information is open-to-all and not hidden behind paywalls. These platforms are entirely focused on matching business, trade and investment opportunities across all 54 African countries. The most relevant for you is our Africa Business Opportunities Dashboard
Our digital platforms won the 2022 Global Salesforce Innovation Awards for Financial Services. A massive achievement as Salesforce is the #1 CRM globally, and the 60th largest stock exchange listed company in the world. However rest assured we are not resting on our laurels, we plan multiple rounds of enhancements in coming years including a focus on the UX/UI design, Natural Language Processing, Machine Learning and Artificial Intelligence, all aiming at making it easier for you to find the right business counterparts to substantially grow US-Africa trade.
Step 1: JOIN the Africa Business Community. We work across all 54 African countries. Our digital platforms attract tens of thousands of new users annually, a number which is likely to scale considerably in coming years. Our platform is FREE to join and we do not ask for credit card details.  We call our users "Africa Business Community" members. When joining our members tell us which business sectors and African countries they are interested in. Some choose all countries and business sectors (a company offering insurance at a continental level or a technology services provider, for instance, may be agnostic on country and business sector), while others may have a much narrower focus, for instance a company selling agricultural products will only select Agriculture as a business sector, and could select up to 54 African countries in which to sell their product. By joining our Africa Business Community we can filter the business opportunities we send you to match your own business parameters, this helps you receive only relevant business opportunities.
Step 2: When you join our Africa Business Community you get access to the core functionality of our Africa Business Opportunities Dashboard which focuses on matching "business opportunities". you can add one or more "Calls for Business" onto the Dashboard FREE. We will then promote these to our Africa Business Community members who have matched business preferences. These "Calls for Business" could be you looking to buy/sell products in Africa, searching for a business partner in specific countries, looking to invest in Africa, or even assist you raising finance – quite simply they could be any kind of business where you are looking externally for a counterpart. You can, of course, review the business opportunities that have been added by our other Africa Business Community members, noting that these will be filtered according to your own business criteria.
Special Boost for USA Members
As part of our engagement with Prosper Africa we are boosting the scoring of all our USA members, and any related "Calls for Business" that our USA members make. As a result, all things being equal, your own profile and business opportunities will rank higher in our scoring algorithm than they otherwise would if you were not a USA member, allowing you to get more visibility for any business transactions you want to do in Africa.
Subscribe Now for Business Opportunities!
US – Africa Trade Contacts
You are encouraged to reach out to US Trade contacts who are focused on ensuring that US – Africa trade links grow rapidly in coming years.
| | Name | Job Title | Company Name | Business service Provided | Contact |
| --- | --- | --- | --- | --- | --- |
| | Evelyn Ayivor | Senior Trade and Investment Adviser | USAID | NA | |
| | Lonje Mwendera | Commercial Specialist | U.S. COMMERCIAL SERVICE | NA | |
| | Sarah Whitten | Regional Manager - Financing & Implementation | USTDA | Trade and Investment Promotion Agency;Investor - Institutional;Development Finance Institution | |
| | Ken Walsh | Senior Commercial Officer | U.S. Commercial Service | Government Official | |
US – Chamber of Commerce Contacts
You are encouraged to reach out to US Chambers of Commerce to explore how they can assist you grow your business. We have provided a list below:
| | Name | Job Title | Company Name | Business service Provided | Contact |
| --- | --- | --- | --- | --- | --- |
| | Belpre Area Chamber of Commerce Team | | Belpre Area Chamber of Commerce | Chamber of Commerce | |
| | Bayfield Chamber ofCommerce Team | | Bayfield Chamber ofCommerce | Chamber of Commerce | |
| | Benton-West City Chamber of Commerce Team | | Benton-West City Chamber of Commerce | Chamber of Commerce | |
| | Brainerd Lakes Chamber Of Commerce Team | | Brainerd Lakes Chamber Of Commerce | Chamber of Commerce | |
| | Brattleboro Area Chamber of Commerce Team | | Brattleboro Area Chamber of Commerce | Chamber of Commerce | |
| | Bolivar Peninsula Chamber of Commerce Team | | Bolivar Peninsula Chamber of Commerce | Chamber of Commerce | |
| | Belle Plaine Chamber of Commerce Team | | Belle Plaine Chamber of Commerce | Chamber of Commerce | |
| | Anthem Area Chamber of Commerce Team | | Anthem Area Chamber of Commerce | Chamber of Commerce | |
| | Blackstone Valley Chamber Of Commerce Team | | Blackstone Valley Chamber Of Commerce | Chamber of Commerce | |
| | Beggs Chamber of Commerce Team | | Beggs Chamber of Commerce | Chamber of Commerce | |
| | Blue Island Area Chamber of Commerce Team | | Blue Island Area Chamber of Commerce & Industry | Chamber of Commerce | |
| | Big Spring Area Chamber of Commerce Team | | Big Spring Area Chamber of Commerce | Chamber of Commerce | |
| | Birch Bay Chamber of Commerce Team | | Birch Bay Chamber of Commerce | Chamber of Commerce | |
| | Benson Area Chamber Of Commerce Team | | Benson Area Chamber Of Commerce | Chamber of Commerce | |
| | Blue Water Area Chamber Of Commerce Team | | Blue Water Area Chamber Of Commerce | Chamber of Commerce | |
| | Blanco Chamber of Commerce Team | | Blanco Chamber of Commerce | Chamber of Commerce | |
| | Black River Area Chamber of Commerce Team | | Black River Area Chamber of Commerce | Chamber of Commerce | |
| | Beavercreek Chamber of Commerce Team | | Beavercreek Chamber of Commerce | Chamber of Commerce | |
| | Allen Chamber of Commerce Team | | Allen Chamber of Commerce | Chamber of Commerce | |
| | Birch Run Bridgeport Chamber Of Commerce Team | | Birch Run Bridgeport Chamber Of Commerce | Chamber of Commerce | |
| | Bethany-Fenwick Area Chamber of Commerce Team | | Bethany-Fenwick Area Chamber of Commerce | Chamber of Commerce | |
| | Bremen Chamber of Commerce Team | | Bremen Chamber of Commerce | Chamber of Commerce | |
| | Bernardsville Chamber of Commerce Team | | Bernardsville Chamber of Commerce | Chamber of Commerce | |
| | Benton County/Camden Chamber of Commerce Team | | Benton County/Camden Chamber of Commerce | Chamber of Commerce | |
| | Big Lake Chamber Of Commerce Team | | Big Lake Chamber Of Commerce | Chamber of Commerce | |
| | Bastrop-Morehouse Chamber of Commerce Team | | Bastrop-Morehouse Chamber of Commerce | Chamber of Commerce | |
| | Alexandria Lakes Area C. of C. Team | | Alexandria Lakes Area Chamber Of Commerce | Chamber of Commerce | |
| | Berea Chamber of Commerce Team | | Berea Chamber of Commerce | Chamber of Commerce | |
| | Benicia Chamber of Commerce Team | | Benicia Chamber of Commerce | Chamber of Commerce | |
| | Boonville Area Chamber of Commerce Team | | Boonville Area Chamber of Commerce | Chamber of Commerce | |
| | Boscobel Chamber ofCommerce Team | | Boscobel Chamber ofCommerce | Chamber of Commerce | |
| | Brewster Chamber ofCommerce Team | | Brewster Chamber ofCommerce | Chamber of Commerce | |
| | Broward County Chamber of Commerce Team | | Broward County Chamber of Commerce | Chamber of Commerce | |
| | Avery County Chamber of Commerce Team | | Avery County Chamber of Commerce | Chamber of Commerce | |
| | Broomfield Chamber of Commerce Team | | Broomfield Chamber of Commerce | Chamber of Commerce | |
| | Brentwood-Baldwin-Whitehall C. of C. Team | | Brentwood-Baldwin-Whitehall Chamber of Commerce | Chamber of Commerce | |
| | Booneville & Prentiss County Main Street Team | | Booneville & Prentiss County Main Street Assn | Chamber of Commerce | |
| | Brewster Chamber ofCommerce Team | | Brewster Chamber ofCommerce | Chamber of Commerce | |
| | Bonner Springs-Edwardsville Area CoC Team | | Bonner Springs-Edwardsville Area CoC | Chamber of Commerce | |
| | Big Sandy Chamber of Commerce Team | | Big Sandy Chamber of Commerce | Chamber of Commerce | |
| | Brown County Chamber of Commerce Team | | Brown County Chamber of Commerce | Chamber of Commerce | |
| | Blakely-Early County Chamber of Commerce Team | | Blakely-Early County Chamber of Commerce | Chamber of Commerce | |
| | Blowing Rock Chamber of Commerce Team | | Blowing Rock Chamber of Commerce | Chamber of Commerce | |
| | Bottineau Chamber of Commerce Team | | Bottineau Chamber of Commerce | Chamber of Commerce | |
| | Benson/San Pedro Valley C. of C. Team | | Benson/San Pedro Valley Chamber of Commerce | Chamber of Commerce | |
| | Beckley-Raleigh Chamber of Commerce Team | | Beckley-Raleigh County Chamber of Commerce | Chamber of Commerce | |
| | Belle Fourche Chamber of Commerce Team | | Belle Fourche Chamber of Commerce | Chamber of Commerce | |
| | Black River Area Chamber of Commerce Team | | Black River Area Chamber of Commerce | Chamber of Commerce | |
| | Boyne Area Chamber Of Commerce Team | | Boyne Area Chamber Of Commerce | Chamber of Commerce | |
| | Britt Chamber of Commerce Team | | Britt Chamber of Commerce | Chamber of Commerce | |
| | Belleville Chamber of Commerce Team | | Belleville Chamber of Commerce | Chamber of Commerce | |
| | Bibb County Chamberof Commerce Team | | Bibb County Chamberof Commerce | Chamber of Commerce | |
| | Brunswick Area Chamber of Commerce Team | | Brunswick Area Chamber of Commerce | Chamber of Commerce | |
| | Big Spring Area Chamber of Commerce Team | | Big Spring Area Chamber of Commerce | Chamber of Commerce | |
| | Black River Area Chamber of Commerce Team | | Black River Area Chamber of Commerce | Chamber of Commerce | |
| | Baton Rouge Area Chamber Team | | Baton Rouge Area Chamber | Chamber of Commerce | |
| | Bay Area Chamber Of Commerce Team | | Bay Area Chamber Of Commerce | Chamber of Commerce | |
| | Big Sandy Chamber of Commerce Team | | Big Sandy Chamber of Commerce | Chamber of Commerce | |
| | Brooklyn Chamber of Commerce Team | | Brooklyn Chamber of Commerce | Chamber of Commerce | |
| | Broken Arrow Chamber of Commerce Team | | Broken Arrow Chamber of Commerce | Chamber of Commerce | |
| | Benkelman Chamber of Commerce Team | | Benkelman Chamber of Commerce | Chamber of Commerce | |
| | Buckhannon-Upshur Chamber of Commerce Team | | Buckhannon-Upshur Chamber of Commerce | Chamber of Commerce | |
| | Brick Township Chamber of Commerce Team | | Brick Township Chamber of Commerce | Chamber of Commerce | |
| | Beaver Dam Area Chamber of Commerce Team | | Beaver Dam Area Chamber of Commerce | Chamber of Commerce | |
| | Block Island Chamber of Commerce Team | | Block Island Chamber of Commerce | Chamber of Commerce | |
| | Brillion Chamber ofCommerce Team | | Brillion Chamber ofCommerce | Chamber of Commerce | |
| | Bethany-Fenwick Area Chamber of Commerce Team | | Bethany-Fenwick Area Chamber of Commerce | Chamber of Commerce | |
| | Bracken County Chamber of Commerce Team | | Bracken County Chamber of Commerce | Chamber of Commerce | |
| | Botetourt County Chamber of Commerce Team | | Botetourt County Chamber of Commerce | Chamber of Commerce | |
| | Bellbrook-Sugarcreek Area C. of C. Team | | Bellbrook-Sugarcreek Area Chamber of Commerce | Chamber of Commerce | |
| | Berkeley Chamber of Commerce Team | | Berkeley Chamber of Commerce | Chamber of Commerce | |
| | Asian Chamber Of Commerce Team | | Asian Chamber Of Commerce | Chamber of Commerce | |
| | Benson Area Chamber Of Commerce Team | | Benson Area Chamber Of Commerce | Chamber of Commerce | |
| | Brentwood Chamber of Commerce Team | | Brentwood Chamber of Commerce | Chamber of Commerce | |
| | Bee County Chamber of Commerce Team | | Bee County Chamber of Commerce | Chamber of Commerce | |
| | Belle Glade Chamber of Commerce Team | | Belle Glade Chamber of Commerce | Chamber of Commerce | |
| | Berkeley Springs-Morgan County CoC Team | | Berkeley Springs-Morgan County CoC | Chamber of Commerce | |
| | Beardstown Chamber of Commerce Team | | Beardstown Chamber of Commerce | Chamber of Commerce | |
| | Benzie County Chamber Of Commerce Team | | Benzie County Chamber Of Commerce | Chamber of Commerce | |
| | Brattleboro Area Chamber of Commerce Team | | Brattleboro Area Chamber of Commerce | Chamber of Commerce | |
| | Anaheim Chamber of Commerce Team | | Anaheim Chamber of Commerce | Chamber of Commerce | |
| | Blythe Area Chamberof Commerce Team | | Blythe Area Chamberof Commerce | Chamber of Commerce | |
| | Brecksville Chamberof Commerce Team | | Brecksville Chamberof Commerce | Chamber of Commerce | |
| | Bridge City Chamber of Commerce Team | | Bridge City Chamber of Commerce | Chamber of Commerce | |
| | Batesville Indiana Chamber of Commerce Team | | Batesville Indiana Chamber of Commerce | Chamber of Commerce | |
| | Broomfield Chamber of Commerce Team | | Broomfield Chamber of Commerce | Chamber of Commerce | |
| | Bluffton Area Chamber of Commerce Team | | Bluffton Area Chamber of Commerce | Chamber of Commerce | |
| | Bridgeport Area Chamber Of Commerce Team | | Bridgeport Area Chamber Of Commerce | Chamber of Commerce | |
| | Bonham Area Chamber of Commerce Team | | Bonham Area Chamber of Commerce | Chamber of Commerce | |
| | Boca Grande Area Chamber of Commerce Team | | Boca Grande Area Chamber of Commerce | Chamber of Commerce | |
| | Black CofC of Greater Kansas City Inc Team | | Black CofC of Greater Kansas City Inc | Chamber of Commerce | |
| | Benton City Chamberof Commerce Team | | Benton City Chamberof Commerce | Chamber of Commerce | |
| | Aberdeen Chamber Of Commerce Team | | Aberdeen Chamber Of Commerce | Chamber of Commerce | |
| | Basehor Chamber of Commerce Team | | Basehor Chamber of Commerce | Chamber of Commerce | |
| | Belle Plaine Chamber of Commerce Team | | Belle Plaine Chamber of Commerce | Chamber of Commerce | |
| | Beach Area Chamber of Commerce Team | | Beach Area Chamber of Commerce | Chamber of Commerce | |
| | Belpre Area Chamber of Commerce Team | | Belpre Area Chamber of Commerce | Chamber of Commerce | |
| | Brooklyn Chamber of Commerce Team | | Brooklyn Chamber of Commerce | Chamber of Commerce | |
| | Black Chamber of Commerce of Palm Beach Team | | Black Chamber of Commerce of Palm Beach | Chamber of Commerce | |
| | Bayonne Chamber of Commerce Team | | Bayonne Chamber of Commerce | Chamber of Commerce | |
| | Breese Chamber of Commerce Team | | Breese Chamber of Commerce | Chamber of Commerce | |
| | Blythe Area Chamberof Commerce Team | | Blythe Area Chamberof Commerce | Chamber of Commerce | |
| | Brazoria Chamber ofCommerce Team | | Brazoria Chamber ofCommerce | Chamber of Commerce | |
| | Black Mountain-Swannanoa C. of C. Team | | Black Mountain-Swannanoa Chamber of Commerce | Chamber of Commerce | |
| | Bruce Chamber of Commerce Team | | Bruce Chamber of Commerce | Chamber of Commerce | |
| | Brookville Chamber of Commerce Team | | Brookville Chamber of Commerce | Chamber of Commerce | |
| | Black CofC of Greater Kansas City Inc Team | | Black CofC of Greater Kansas City Inc | Chamber of Commerce | |
| | Benton-West City Chamber of Commerce Team | | Benton-West City Chamber of Commerce | Chamber of Commerce | |
| | Avilla Chamber of Commerce Team | | Avilla Chamber of Commerce | Chamber of Commerce | |
| | Brimfield Area Chamber of Commerce Team | | Brimfield Area Chamber of Commerce | Chamber of Commerce | |
| | Breckenridge ResortChamber of Commerce Team | | Breckenridge ResortChamber of Commerce | Chamber of Commerce | |
| | Brentwood-Baldwin-Whitehall C. of C. Team | | Brentwood-Baldwin-Whitehall Chamber of Commerce | Chamber of Commerce | |
| | Belton Chamber of Commerce Team | | Belton Chamber of Commerce | Chamber of Commerce | |
| | Alleghany Highlands Chamber of Commerce Team | | Alleghany Highlands Chamber of Commerce & Tourism | Chamber of Commerce | |
| | Black CofC of Greater Kansas City Inc Team | | Black CofC of Greater Kansas City Inc | Chamber of Commerce | |
| | Botetourt County Chamber of Commerce Team | | Botetourt County Chamber of Commerce | Chamber of Commerce | |
| | Benbrook Area Chamber of Commerce Team | | Benbrook Area Chamber of Commerce | Chamber of Commerce | |
| | Blount County-Oneonta C. of C. Team | | Blount County-Oneonta Chamber of Commerce | Chamber of Commerce | |
| | Bibb County Chamberof Commerce Team | | Bibb County Chamberof Commerce | Chamber of Commerce | |
| | Belpre Area Chamber of Commerce Team | | Belpre Area Chamber of Commerce | Chamber of Commerce | |
| | Bozeman Area Chamber of Commerce Team | | Bozeman Area Chamber of Commerce | Chamber of Commerce | |
| | Belmond Area Chamber of Commerce Team | | Belmond Area Chamber of Commerce | Chamber of Commerce | |
| | Black CofC of Greater Kansas City Inc Team | | Black CofC of Greater Kansas City Inc | Chamber of Commerce | |
| | Buchanan Area Chamber Of Commerce Team | | Buchanan Area Chamber Of Commerce | Chamber of Commerce | |
| | Brandon Area Chamber of Commerce Team | | Brandon Area Chamber of Commerce | Chamber of Commerce | |
| | Bedford Area Chamber of Commerce Team | | Bedford Area Chamber of Commerce | Chamber of Commerce | |
| | Brunswick-Golden Isles C. of C. Team | | Brunswick-Golden Isles Chamber of Commerce | Chamber of Commerce | |
| | Bellville Chamber of Commerce Team | | Bellville Chamber of Commerce | Chamber of Commerce | |
| | Broken Bow Chamber of Commerce Team | | Broken Bow Chamber of Commerce | Chamber of Commerce | |
| | Beggs Chamber of Commerce Team | | Beggs Chamber of Commerce | Chamber of Commerce | |
| | Brookings-Harbor Chamber of Commerce Team | | Brookings-Harbor Chamber of Commerce | Chamber of Commerce | |
| | Brookings-Harbor Chamber of Commerce Team | | Brookings-Harbor Chamber of Commerce | Chamber of Commerce | |
| | Blooming Grove/Washingtonville CoC Team | | Blooming Grove/Washingtonville CoC | Chamber of Commerce | |
| | Beatrice Area Chamber of Commerce Team | | Beatrice Area Chamber of Commerce | Chamber of Commerce | |
| | Bellevue Chamber of Commerce Team | | Bellevue Chamber of Commerce | Chamber of Commerce | |
| | Bath County Chamberof Commerce Team | | Bath County Chamberof Commerce | Chamber of Commerce | |
| | Broken Bow Chamber of Commerce Team | | Broken Bow Chamber of Commerce | Chamber of Commerce | |
| | Blooming Grove/Washingtonville CoC Team | | Blooming Grove/Washingtonville CoC | Chamber of Commerce | |
| | Block Island Chamber of Commerce Team | | Block Island Chamber of Commerce | Chamber of Commerce | |
| | Bossier Chamber of Commerce Team | | Bossier Chamber of Commerce | Chamber of Commerce | |
| | Bay Area Chamber Of Commerce Team | | Bay Area Chamber Of Commerce | Chamber of Commerce | |
| | Bitterroot Valley Chamber of Commerce Team | | Bitterroot Valley Chamber of Commerce | Chamber of Commerce | |
| | Brownfield Chamber of Commerce Team | | Brownfield Chamber of Commerce | Chamber of Commerce | |
| | Bedford County Chamber of Commerce Team | | Bedford County Chamber of Commerce | Chamber of Commerce | |
| | Bowie Chamber of Commerce Team | | Bowie Chamber of Commerce | Chamber of Commerce | |
| | Bayonne Chamber of Commerce Team | | Bayonne Chamber of Commerce | Chamber of Commerce | |
| | Belgrade Chamber of Commerce Team | | Belgrade Chamber of Commerce | Chamber of Commerce | |
| | Breaux Bridge Area Chamber of Commerce Team | | Breaux Bridge Area Chamber of Commerce | Chamber of Commerce | |
| | Big Stone Lake Area Chamber Of Commerce Team | | Big Stone Lake Area Chamber Of Commerce | Chamber of Commerce | |
| | Boscobel Chamber ofCommerce Team | | Boscobel Chamber ofCommerce | Chamber of Commerce | |
| | Blakely-Early County Chamber of Commerce Team | | Blakely-Early County Chamber of Commerce | Chamber of Commerce | |
| | Bedford Area Chamber of Commerce Team | | Bedford Area Chamber of Commerce | Chamber of Commerce | |
| | Bowling Green Chamber of Commerce Team | | Bowling Green Chamber of Commerce | Chamber of Commerce | |
| | Brevard-Transylvania Chamber of Commerce Team | | Brevard-Transylvania Chamber of Commerce | Chamber of Commerce | |
| | Brookings Area Chamber of Commerce Team | | Brookings Area Chamber of Commerce | Chamber of Commerce | |
| | Annandale Chamber of Commerce Team | | Annandale Chamber of Commerce | Chamber of Commerce | |
| | Boulder Junction Chamber of Commerce Team | | Boulder Junction Chamber of Commerce | Chamber of Commerce | |
| | Belleville Chamber of Commerce Team | | Belleville Chamber of Commerce | Chamber of Commerce | |
| | Blowing Rock Chamber of Commerce Team | | Blowing Rock Chamber of Commerce | Chamber of Commerce | |
| | Ava Area Chamber of Commerce Team | | Ava Area Chamber of Commerce | Chamber of Commerce | |
| | Box Elder Chamber of Commerce Team | | Box Elder Chamber of Commerce | Chamber of Commerce | |
| | Blair County Chamber of Commerce Team | | Blair County Chamber of Commerce | Chamber of Commerce | |
| | Bitterroot Valley Chamber of Commerce Team | | Bitterroot Valley Chamber of Commerce | Chamber of Commerce | |
| | Berkeley County Chamber of Commerce Team | | Berkeley County Chamber of Commerce | Chamber of Commerce | |
| | Brawley Chamber of Commerce Team | | Brawley Chamber of Commerce | Chamber of Commerce | |
| | Blakely-Early County Chamber of Commerce Team | | Blakely-Early County Chamber of Commerce | Chamber of Commerce | |
| | Broward County Chamber of Commerce Team | | Broward County Chamber of Commerce | Chamber of Commerce | |
| | Bottineau Chamber of Commerce Team | | Bottineau Chamber of Commerce | Chamber of Commerce | |
| | Brattleboro Area Chamber of Commerce Team | | Brattleboro Area Chamber of Commerce | Chamber of Commerce | |
| | Brecksville Chamberof Commerce Team | | Brecksville Chamberof Commerce | Chamber of Commerce | |
| | Beaverhead Chamber of Commerce Team | | Beaverhead Chamber of Commerce | Chamber of Commerce | |
| | Brimfield Area Chamber of Commerce Team | | Brimfield Area Chamber of Commerce | Chamber of Commerce | |
| | Bay County Chamber of Commerce Team | | Bay County Chamber of Commerce | Chamber of Commerce | |
| | Bellbrook-Sugarcreek Area C. of C. Team | | Bellbrook-Sugarcreek Area Chamber of Commerce | Chamber of Commerce | |
| | Bryan-College Station C. of C. Team | | Bryan-College Station Chamber of Commerce | Chamber of Commerce | |
| | Belle Plaine Chamber of Commerce Team | | Belle Plaine Chamber of Commerce | Chamber of Commerce | |
| | Brady McCulloch County C. of C. Team | | Brady McCulloch County Chamber Of Commerce | Chamber of Commerce | |
| | Beaverton Area Chamber of Commerce Team | | Beaverton Area Chamber of Commerce | Chamber of Commerce | |
| | Bonner Springs-Edwardsville Area CoC Team | | Bonner Springs-Edwardsville Area CoC | Chamber of Commerce | |
| | Bermuda Run Chamber of Commerce Team | | Bermuda Run Chamber of Commerce | Chamber of Commerce | |
| | Blackstone Valley Chamber Of Commerce Team | | Blackstone Valley Chamber Of Commerce | Chamber of Commerce | |
| | Adel Partners Chamber Of Commerce Team | | Adel Partners Chamber Of Commerce | Chamber of Commerce | |
| | Batesburg-LeesvilleChamber of Commerce Team | | Batesburg-LeesvilleChamber of Commerce | Chamber of Commerce | |
| | Bonham Area Chamber of Commerce Team | | Bonham Area Chamber of Commerce | Chamber of Commerce | |
| | Brookings-Harbor Chamber of Commerce Team | | Brookings-Harbor Chamber of Commerce | Chamber of Commerce | |
| | Bitterroot Valley Chamber of Commerce Team | | Bitterroot Valley Chamber of Commerce | Chamber of Commerce | |
| | Brookville Chamber of Commerce Team | | Brookville Chamber of Commerce | Chamber of Commerce | |
| | Benicia Chamber of Commerce Team | | Benicia Chamber of Commerce | Chamber of Commerce | |
| | Brookline Chamber Of Commerce Team | | Brookline Chamber Of Commerce | Chamber of Commerce | |
| | Block Island Chamber of Commerce Team | | Block Island Chamber of Commerce | Chamber of Commerce | |
| | Brea Chamber of Commerce Team | | Brea Chamber of Commerce | Chamber of Commerce | |
| | Battle Creek Area Chamber Of Commerce Team | | Battle Creek Area Chamber Of Commerce | Chamber of Commerce | |
| | Brookhaven-Lincoln County C. of C. Team | | Brookhaven-Lincoln County Chamber of Commerce | Chamber of Commerce | |
| | Boaz Area Chamber of Commerce Team | | Boaz Area Chamber of Commerce | Chamber of Commerce | |
| | Belle Fourche Chamber of Commerce Team | | Belle Fourche Chamber of Commerce | Chamber of Commerce | |
| | Berlin Chamber Of Commerce Team | | Berlin Chamber Of Commerce | Chamber of Commerce | |
| | Bozeman Area Chamber of Commerce Team | | Bozeman Area Chamber of Commerce | Chamber of Commerce | |
| | Brecksville Chamberof Commerce Team | | Brecksville Chamberof Commerce | Chamber of Commerce | |
| | Bracken County Chamber of Commerce Team | | Bracken County Chamber of Commerce | Chamber of Commerce | |
| | Bonner Springs-Edwardsville Area CoC Team | | Bonner Springs-Edwardsville Area CoC | Chamber of Commerce | |
| | Bethel Island Chamber of Commerce Team | | Bethel Island Chamber of Commerce | Chamber of Commerce | |
| | Brigantine Beach Chamber of Commerce Team | | Brigantine Beach Chamber of Commerce | Chamber of Commerce | |
| | Belgian-American Chamber of Commerce Team | | Belgian-American Chamber of Commerce | Chamber of Commerce | |
| | Bedford County Chamber of Commerce Team | | Bedford County Chamber of Commerce | Chamber of Commerce | |
| | Blythe Area Chamberof Commerce Team | | Blythe Area Chamberof Commerce | Chamber of Commerce | |
| | Boaz Area Chamber of Commerce Team | | Boaz Area Chamber of Commerce | Chamber of Commerce | |
| | Beaver Dam Area Chamber of Commerce Team | | Beaver Dam Area Chamber of Commerce | Chamber of Commerce | |
| | Boron Chamber of Commerce Team | | Boron Chamber of Commerce | Chamber of Commerce | |
| | Beattyville/Lee County C. of C. Team | | Beattyville/Lee County Chamber of Commerce | Chamber of Commerce | |
| | Batesville Area Chamber of Commerce Team | | Batesville Area Chamber of Commerce | Chamber of Commerce | |
| | Bay Front Chamber of Commerce Team | | Bay Front Chamber of Commerce | Chamber of Commerce | |
| | Biloxi Bay Chamber of Commerce Team | | Biloxi Bay Chamber of Commerce | Chamber of Commerce | |
| | Astoria Warrenton Area C. of C. Team | | Astoria Warrenton Area Chamber of Commerce | Chamber of Commerce | |
| | Belgrade Chamber of Commerce Team | | Belgrade Chamber of Commerce | Chamber of Commerce | |
| | Brunswick Area Chamber of Commerce Team | | Brunswick Area Chamber of Commerce | Chamber of Commerce | |
| | Bowman Chamber of Commerce Team | | Bowman Chamber of Commerce | Chamber of Commerce | |
| | Bloomer Chamber of Commerce Team | | Bloomer Chamber of Commerce | Chamber of Commerce | |
| | Boone County Chamber of Commerce Team | | Boone County Chamber of Commerce | Chamber of Commerce | |
| | Brecksville Chamberof Commerce Team | | Brecksville Chamberof Commerce | Chamber of Commerce | |
| | Black Chamber of Commerce of Palm Beach Team | | Black Chamber of Commerce of Palm Beach | Chamber of Commerce | |
| | Brimfield Area Chamber of Commerce Team | | Brimfield Area Chamber of Commerce | Chamber of Commerce | |
| | Breckenridge ResortChamber of Commerce Team | | Breckenridge ResortChamber of Commerce | Chamber of Commerce | |
| | Benkelman Chamber of Commerce Team | | Benkelman Chamber of Commerce | Chamber of Commerce | |
| | Algona Chamber of Commerce Team | | Algona Chamber of Commerce | Chamber of Commerce | |
| | Brookhaven-Lincoln County C. of C. Team | | Brookhaven-Lincoln County Chamber of Commerce | Chamber of Commerce | |
| | Benton County/Camden Chamber of Commerce Team | | Benton County/Camden Chamber of Commerce | Chamber of Commerce | |
| | Bellflower Chamber of Commerce Team | | Bellflower Chamber of Commerce | Chamber of Commerce | |
| | Belton Area Chamber of Commerce Team | | Belton Area Chamber of Commerce | Chamber of Commerce | |
| | Amite Chamber of Commerce Team | | Amite Chamber of Commerce | Chamber of Commerce | |
| | Ashland Area Chamber of Commerce Team | | Ashland Area Chamber of Commerce | Chamber of Commerce | |
| | Biloxi Bay Chamber of Commerce Team | | Biloxi Bay Chamber of Commerce | Chamber of Commerce | |
| | Brecksville Chamberof Commerce Team | | Brecksville Chamberof Commerce | Chamber of Commerce | |
| | Britton Area Chamber of Commerce Team | | Britton Area Chamber of Commerce | Chamber of Commerce | |
| | Broken Bow Chamber of Commerce Team | | Broken Bow Chamber of Commerce | Chamber of Commerce | |
| | Bismarck-Mandan Chamber of Commerce Team | | Bismarck-Mandan Chamber of Commerce | Chamber of Commerce | |
| | Benson Area Chamber Of Commerce Team | | Benson Area Chamber Of Commerce | Chamber of Commerce | |
| | Baxley-Appling County C. of C. Team | | Baxley-Appling County Chamber of Commerce | Chamber of Commerce | |
| | Beardstown Chamber of Commerce Team | | Beardstown Chamber of Commerce | Chamber of Commerce | |
| | Borger Chamber of Commerce Team | | Borger Chamber of Commerce | Chamber of Commerce | |
| | Bolton Landing Chamber of Commerce Team | | Bolton Landing Chamber of Commerce | Chamber of Commerce | |
| | Borger Chamber of Commerce Team | | Borger Chamber of Commerce | Chamber of Commerce | |
| | Blowing Rock Chamber of Commerce Team | | Blowing Rock Chamber of Commerce | Chamber of Commerce | |
| | Black CofC of Greater Kansas City Inc Team | | Black CofC of Greater Kansas City Inc | Chamber of Commerce | |
| | Berne Chamber of Commerce Team | | Berne Chamber of Commerce | Chamber of Commerce | |
| | Big Sandy Chamber of Commerce Team | | Big Sandy Chamber of Commerce | Chamber of Commerce | |
| | Bremond Chamber of Commerce Team | | Bremond Chamber of Commerce | Chamber of Commerce | |
| | Belmont Chamber of Commerce Team | | Belmont Chamber of Commerce | Chamber of Commerce | |
| | Bozeman Area Chamber of Commerce Team | | Bozeman Area Chamber of Commerce | Chamber of Commerce | |
| | Bessemer Area Chamber of Commerce Team | | Bessemer Area Chamber of Commerce | Chamber of Commerce | |
| | Bell County Chamber of Commerce Team | | Bell County Chamber of Commerce | Chamber of Commerce | |
| | Brentwood Chamber of Commerce Team | | Brentwood Chamber of Commerce | Chamber of Commerce | |
| | Bridger Chamber of Commerce Team | | Bridger Chamber of Commerce | Chamber of Commerce | |
| | Broken Bow Chamber of Commerce Team | | Broken Bow Chamber of Commerce | Chamber of Commerce | |
| | Boca Grande Area Chamber of Commerce Team | | Boca Grande Area Chamber of Commerce | Chamber of Commerce | |
| | Benson/San Pedro Valley C. of C. Team | | Benson/San Pedro Valley Chamber of Commerce | Chamber of Commerce | |
| | Bowman Chamber of Commerce Team | | Bowman Chamber of Commerce | Chamber of Commerce | |
| | Berkeley Springs-Morgan County CoC Team | | Berkeley Springs-Morgan County CoC | Chamber of Commerce | |
| | Boone Area Chamber of Commerce Team | | Boone Area Chamber of Commerce | Chamber of Commerce | |
| | Bronzeville Chamber of Commerce Team | | Bronzeville Chamber of Commerce | Chamber of Commerce | |
| | Bossier Chamber of Commerce Team | | Bossier Chamber of Commerce | Chamber of Commerce | |
| | Bath County Chamberof Commerce Team | | Bath County Chamberof Commerce | Chamber of Commerce | |
| | Boyne Area Chamber Of Commerce Team | | Boyne Area Chamber Of Commerce | Chamber of Commerce | |
| | Blanchard Chamber of Commerce Team | | Blanchard Chamber of Commerce | Chamber of Commerce | |
| | Buchanan Area Chamber Of Commerce Team | | Buchanan Area Chamber Of Commerce | Chamber of Commerce | |
| | Beaver Island Chamber Of Commerce Team | | Beaver Island Chamber Of Commerce | Chamber of Commerce | |
| | Altus Chamber of Commerce Team | | Altus Chamber of Commerce | Chamber of Commerce | |
| | Belleville Area Chamber Of Commerce Team | | Belleville Area Chamber Of Commerce | Chamber of Commerce | |
| | Bee County Chamber of Commerce Team | | Bee County Chamber of Commerce | Chamber of Commerce | |
| | Brookhaven-Lincoln County C. of C. Team | | Brookhaven-Lincoln County Chamber of Commerce | Chamber of Commerce | |
| | Black Chamber of Commerce of Palm Beach Team | | Black Chamber of Commerce of Palm Beach | Chamber of Commerce | |
| | Asotin Chamber of Commerce Team | | Asotin Chamber of Commerce | Chamber of Commerce | |
| | Belmond Area Chamber of Commerce Team | | Belmond Area Chamber of Commerce | Chamber of Commerce | |
| | Batesville Indiana Chamber of Commerce Team | | Batesville Indiana Chamber of Commerce | Chamber of Commerce | |
| | Bonner Springs-Edwardsville Area CoC Team | | Bonner Springs-Edwardsville Area CoC | Chamber of Commerce | |
| | Bozeman Area Chamber of Commerce Team | | Bozeman Area Chamber of Commerce | Chamber of Commerce | |
| | Bayfield Chamber ofCommerce Team | | Bayfield Chamber ofCommerce | Chamber of Commerce | |
| | Bethpage Chamber of Commerce Team | | Bethpage Chamber of Commerce | Chamber of Commerce | |
| | Bemidji Area Chamber Of Commerce Team | | Bemidji Area Chamber Of Commerce | Chamber of Commerce | |
| | Berkeley Chamber of Commerce Team | | Berkeley Chamber of Commerce | Chamber of Commerce | |
| | Blount County-Oneonta C. of C. Team | | Blount County-Oneonta Chamber of Commerce | Chamber of Commerce | |
| | Bay Front Chamber of Commerce Team | | Bay Front Chamber of Commerce | Chamber of Commerce | |
| | Berkeley Springs-Morgan County CoC Team | | Berkeley Springs-Morgan County CoC | Chamber of Commerce | |
| | Brownfield Chamber of Commerce Team | | Brownfield Chamber of Commerce | Chamber of Commerce | |
| | Bismarck-Mandan Chamber of Commerce Team | | Bismarck-Mandan Chamber of Commerce | Chamber of Commerce | |
| | Beaver Dam Area Chamber of Commerce Team | | Beaver Dam Area Chamber of Commerce | Chamber of Commerce | |
| | Bay Area Chamber Of Commerce Team | | Bay Area Chamber Of Commerce | Chamber of Commerce | |
| | Boaz Area Chamber of Commerce Team | | Boaz Area Chamber of Commerce | Chamber of Commerce | |
| | Bixby Metro Chamber of Commerce Team | | Bixby Metro Chamber of Commerce | Chamber of Commerce | |
| | Brady McCulloch County C. of C. Team | | Brady McCulloch County Chamber Of Commerce | Chamber of Commerce | |
| | Albuquerque Hispano Chamber of Commerce Team | | Albuquerque Hispano Chamber of Commerce | Chamber of Commerce | |
| | Bradford Area Chamber of Commerce Team | | Bradford Area Chamber of Commerce | Chamber of Commerce | |
| | Belton Area Chamber of Commerce Team | | Belton Area Chamber of Commerce | Chamber of Commerce | |
| | Brillion Chamber ofCommerce Team | | Brillion Chamber ofCommerce | Chamber of Commerce | |
| | Blount County-Oneonta C. of C. Team | | Blount County-Oneonta Chamber of Commerce | Chamber of Commerce | |
| | Anchor Point Chamber of Commerce Team | | Anchor Point Chamber of Commerce | Chamber of Commerce | |
| | Brownwood Area Chamber of Commerce Team | | Brownwood Area Chamber of Commerce | Chamber of Commerce | |
| | Bay County Chamber of Commerce Team | | Bay County Chamber of Commerce | Chamber of Commerce | |
| | Benson Area Chamber Of Commerce Team | | Benson Area Chamber Of Commerce | Chamber of Commerce | |
| | Brea Chamber of Commerce Team | | Brea Chamber of Commerce | Chamber of Commerce | |
| | Beardstown Chamber of Commerce Team | | Beardstown Chamber of Commerce | Chamber of Commerce | |
| | Brisbane Chamber ofCommerce Team | | Brisbane Chamber ofCommerce | Chamber of Commerce | |
| | Boonville Area Chamber of Commerce Team | | Boonville Area Chamber of Commerce | Chamber of Commerce | |
| | Batesville Indiana Chamber of Commerce Team | | Batesville Indiana Chamber of Commerce | Chamber of Commerce | |
| | Bend Chamber of Commerce Team | | Bend Chamber of Commerce | Chamber of Commerce | |
| | Bozeman Area Chamber of Commerce Team | | Bozeman Area Chamber of Commerce | Chamber of Commerce | |
| | Bolton Landing Chamber of Commerce Team | | Bolton Landing Chamber of Commerce | Chamber of Commerce | |
| | Bossier Chamber of Commerce Team | | Bossier Chamber of Commerce | Chamber of Commerce | |
| | Belleville Area Chamber Of Commerce Team | | Belleville Area Chamber Of Commerce | Chamber of Commerce | |
| | Bishop Chamber of Commerce Team | | Bishop Chamber of Commerce | Chamber of Commerce | |
| | Alta Vista Chamber of Commerce Team | | Alta Vista Chamber of Commerce | Chamber of Commerce | |
| | Brown County Chamber of Commerce Team | | Brown County Chamber of Commerce | Chamber of Commerce | |
| | Blue Hill Peninsula Chamber Of Commerce Team | | Blue Hill Peninsula Chamber Of Commerce | Chamber of Commerce | |
| | Blackstone Valley Chamber Of Commerce Team | | Blackstone Valley Chamber Of Commerce | Chamber of Commerce | |
| | Bouse Chamber of Commerce Team | | Bouse Chamber of Commerce | Chamber of Commerce | |
| | Bruce Chamber of Commerce Team | | Bruce Chamber of Commerce | Chamber of Commerce | |
| | Brownwood Area Chamber of Commerce Team | | Brownwood Area Chamber of Commerce | Chamber of Commerce | |
| | Brodhead Chamber of Commerce Team | | Brodhead Chamber of Commerce | Chamber of Commerce | |
| | Boley Chamber of Commerce Team | | Boley Chamber of Commerce | Chamber of Commerce | |
| | Bozeman Area Chamber of Commerce Team | | Bozeman Area Chamber of Commerce | Chamber of Commerce | |
| | Biddeford Saco Chamber Of Commerce Team | | Biddeford Saco Chamber Of Commerce & Industry | Chamber of Commerce | |
| | Boone County Chamber of Commerce Team | | Boone County Chamber of Commerce | Chamber of Commerce | |
| | Belle Glade Chamber of Commerce Team | | Belle Glade Chamber of Commerce | Chamber of Commerce | |
| | Brentwood-Baldwin-Whitehall C. of C. Team | | Brentwood-Baldwin-Whitehall Chamber of Commerce | Chamber of Commerce | |
| | Blackwell Chamber of Commerce Team | | Blackwell Chamber of Commerce | Chamber of Commerce | |
| | Brookline Chamber Of Commerce Team | | Brookline Chamber Of Commerce | Chamber of Commerce | |
| | Belgian-American Chamber of Commerce Team | | Belgian-American Chamber of Commerce | Chamber of Commerce | |
| | Beatty Chamber of Commerce Team | | Beatty Chamber of Commerce | Chamber of Commerce | |
| | Bonne Terre Chamber of Commerce Team | | Bonne Terre Chamber of Commerce | Chamber of Commerce | |
| | Black Chamber of Commerce of Palm Beach Team | | Black Chamber of Commerce of Palm Beach | Chamber of Commerce | |
| | Brownwood Area Chamber of Commerce Team | | Brownwood Area Chamber of Commerce | Chamber of Commerce | |
| | Buckhannon-Upshur Chamber of Commerce Team | | Buckhannon-Upshur Chamber of Commerce | Chamber of Commerce | |
| | Benton Chamber of Commerce Team | | Benton Chamber of Commerce | Chamber of Commerce | |
| | Bloomer Chamber of Commerce Team | | Bloomer Chamber of Commerce | Chamber of Commerce | |
| | Bonner Springs-Edwardsville Area CoC Team | | Bonner Springs-Edwardsville Area CoC | Chamber of Commerce | |
| | Benbrook Area Chamber of Commerce Team | | Benbrook Area Chamber of Commerce | Chamber of Commerce | |
| | Bellbrook-Sugarcreek Area C. of C. Team | | Bellbrook-Sugarcreek Area Chamber of Commerce | Chamber of Commerce | |
| | Big Spring Area Chamber of Commerce Team | | Big Spring Area Chamber of Commerce | Chamber of Commerce | |
| | Bedford Area Chamber of Commerce Team | | Bedford Area Chamber of Commerce | Chamber of Commerce | |
| | Bellevue Chamber of Commerce Team | | Bellevue Chamber of Commerce | Chamber of Commerce | |
| | Broken Arrow Chamber of Commerce Team | | Broken Arrow Chamber of Commerce | Chamber of Commerce | |
| | Blount Partnership Team | | Blount Partnership | Chamber of Commerce | |
| | Bessemer Area Chamber of Commerce Team | | Bessemer Area Chamber of Commerce | Chamber of Commerce | |
| | Berne Chamber of Commerce Team | | Berne Chamber of Commerce | Chamber of Commerce | |
| | Bracken County Chamber of Commerce Team | | Bracken County Chamber of Commerce | Chamber of Commerce | |
| | Bee County Chamber of Commerce Team | | Bee County Chamber of Commerce | Chamber of Commerce | |
| | Brewster Chamber ofCommerce Team | | Brewster Chamber ofCommerce | Chamber of Commerce | |
| | Benson Area Chamber Of Commerce Team | | Benson Area Chamber Of Commerce | Chamber of Commerce | |
| | Bayview Chamber Of Commerce Team | | Bayview Chamber Of Commerce | Chamber of Commerce | |
| | Bell Gardens Chamber of Commerce Team | | Bell Gardens Chamber of Commerce | Chamber of Commerce | |
| | Billings Chamber of Commerce Team | | Billings Chamber of Commerce | Chamber of Commerce | |
| | Birch Bay Chamber of Commerce Team | | Birch Bay Chamber of Commerce | Chamber of Commerce | |
| | Brainerd Lakes Chamber Of Commerce Team | | Brainerd Lakes Chamber Of Commerce | Chamber of Commerce | |
| | Blount County-Oneonta C. of C. Team | | Blount County-Oneonta Chamber of Commerce | Chamber of Commerce | |
| | Bethel Chamber of Commerce Team | | Bethel Chamber of Commerce | Chamber of Commerce | |
| | Bedford Area Chamber of Commerce Team | | Bedford Area Chamber of Commerce | Chamber of Commerce | |
| | Bridgeport Area Chamber Of Commerce Team | | Bridgeport Area Chamber Of Commerce | Chamber of Commerce | |
| | Belfast Area Chamber Of Commerce Team | | Belfast Area Chamber Of Commerce | Chamber of Commerce | |
| | Brentwood-Baldwin-Whitehall C. of C. Team | | Brentwood-Baldwin-Whitehall Chamber of Commerce | Chamber of Commerce | |
| | Boron Chamber of Commerce Team | | Boron Chamber of Commerce | Chamber of Commerce | |
| | Brown County Chamber of Commerce Team | | Brown County Chamber of Commerce | Chamber of Commerce | |
| | Brevard-Transylvania Chamber of Commerce Team | | Brevard-Transylvania Chamber of Commerce | Chamber of Commerce | |
| | Beattyville/Lee County C. of C. Team | | Beattyville/Lee County Chamber of Commerce | Chamber of Commerce | |
| | Brazilian-American Chamber of Commerce Team | | Brazilian-American Chamber of Commerce | Chamber of Commerce | |
| | Big Sky Chamber of Commerce Team | | Big Sky Chamber of Commerce | Chamber of Commerce | |
| | Bigfork Area Chamber of Commerce Team | | Bigfork Area Chamber of Commerce | Chamber of Commerce | |
| | Big Bear Chamber of Commerce Team | | Big Bear Chamber of Commerce | Chamber of Commerce | |
| | Berkeley County Chamber of Commerce Team | | Berkeley County Chamber of Commerce | Chamber of Commerce | |
| | Bellingham Regional Chamber of Commerce Team | | Bellingham Regional Chamber of Commerce | Chamber of Commerce | |
| | Bellaire Area Chamber of Commerce Team | | Bellaire Area Chamber of Commerce | Chamber of Commerce | |
| | Bath County Chamberof Commerce Team | | Bath County Chamberof Commerce | Chamber of Commerce | |
| | Bottineau Chamber of Commerce Team | | Bottineau Chamber of Commerce | Chamber of Commerce | |
| | Black Chamber of Commerce of Palm Beach Team | | Black Chamber of Commerce of Palm Beach | Chamber of Commerce | |
| | Belmont Chamber of Commerce Team | | Belmont Chamber of Commerce | Chamber of Commerce | |
| | Brunswick-Golden Isles C. of C. Team | | Brunswick-Golden Isles Chamber of Commerce | Chamber of Commerce | |
| | Bryan-College Station C. of C. Team | | Bryan-College Station Chamber of Commerce | Chamber of Commerce | |
| | Boonville Area Chamber of Commerce Team | | Boonville Area Chamber of Commerce | Chamber of Commerce | |
| | Bethlehem Chamber of Commerce Team | | Bethlehem Chamber of Commerce | Chamber of Commerce | |
| | Bellwood Chamber ofCommerce & Industry Team | | Bellwood Chamber ofCommerce & Industry | Chamber of Commerce | |
| | Bottineau Chamber of Commerce Team | | Bottineau Chamber of Commerce | Chamber of Commerce | |
| | Bowie Chamber of Commerce Team | | Bowie Chamber of Commerce | Chamber of Commerce | |
| | Blue Hill Peninsula Chamber Of Commerce Team | | Blue Hill Peninsula Chamber Of Commerce | Chamber of Commerce | |
| | Bloomer Chamber of Commerce Team | | Bloomer Chamber of Commerce | Chamber of Commerce | |
| | Benton-West City Chamber of Commerce Team | | Benton-West City Chamber of Commerce | Chamber of Commerce | |
| | Boone Area Chamber of Commerce Team | | Boone Area Chamber of Commerce | Chamber of Commerce | |
| | Blowing Rock Chamber of Commerce Team | | Blowing Rock Chamber of Commerce | Chamber of Commerce | |
| | Arvin Chamber of Commerce Team | | Arvin Chamber of Commerce | Chamber of Commerce | |
| | Blairsville Union County C. of C. Team | | Blairsville Union County Chamber of Commerce | Chamber of Commerce | |
| | Belding Area Chamber Of Commerce Team | | Belding Area Chamber Of Commerce | Chamber of Commerce | |
| | Belgium Area Chamber of Commerce Team | | Belgium Area Chamber of Commerce | Chamber of Commerce | |
| | Bellmead Chamber of Commerce Team | | Bellmead Chamber of Commerce | Chamber of Commerce | |
| | Blanchard Chamber of Commerce Team | | Blanchard Chamber of Commerce | Chamber of Commerce | |
| | Buckhead Business Association Team | | Buckhead Business Association | Chamber of Commerce | |
| | Brownfield Chamber of Commerce Team | | Brownfield Chamber of Commerce | Chamber of Commerce | |
| | Baxley-Appling County C. of C. Team | | Baxley-Appling County Chamber of Commerce | Chamber of Commerce | |
| | Beggs Chamber of Commerce Team | | Beggs Chamber of Commerce | Chamber of Commerce | |
| | Bethel Chamber of Commerce Team | | Bethel Chamber of Commerce | Chamber of Commerce | |
| | Berthoud Area Chamber of Commerce Team | | Berthoud Area Chamber of Commerce | Chamber of Commerce | |
| | Bastrop-Morehouse Chamber of Commerce Team | | Bastrop-Morehouse Chamber of Commerce | Chamber of Commerce | |
| | Buckeye Valley Chamber of Commerce Team | | Buckeye Valley Chamber of Commerce | Chamber of Commerce | |
| | Beaver Island Chamber Of Commerce Team | | Beaver Island Chamber Of Commerce | Chamber of Commerce | |
| | Berlin Chamber Of Commerce Team | | Berlin Chamber Of Commerce | Chamber of Commerce | |
| | Bixby Metro Chamber of Commerce Team | | Bixby Metro Chamber of Commerce | Chamber of Commerce | |
| | Buckhead Business Association Team | | Buckhead Business Association | Chamber of Commerce | |
| | Birch Bay Chamber of Commerce Team | | Birch Bay Chamber of Commerce | Chamber of Commerce | |
| | Bracken County Chamber of Commerce Team | | Bracken County Chamber of Commerce | Chamber of Commerce | |
| | Brookhaven-Lincoln County C. of C. Team | | Brookhaven-Lincoln County Chamber of Commerce | Chamber of Commerce | |
| | Blackstone Chamber of Commerce Team | | Blackstone Chamber of Commerce | Chamber of Commerce | |
| | Bensenville Chamberof Commerce Team | | Bensenville Chamberof Commerce | Chamber of Commerce | |
| | Big Spring Area Chamber of Commerce Team | | Big Spring Area Chamber of Commerce | Chamber of Commerce | |
| | Bellwood Chamber ofCommerce & Industry Team | | Bellwood Chamber ofCommerce & Industry | Chamber of Commerce | |
| | Benson/San Pedro Valley C. of C. Team | | Benson/San Pedro Valley Chamber of Commerce | Chamber of Commerce | |
| | Boley Chamber of Commerce Team | | Boley Chamber of Commerce | Chamber of Commerce | |
| | Bethel Island Chamber of Commerce Team | | Bethel Island Chamber of Commerce | Chamber of Commerce | |
| | Belmont Chamber of Commerce Team | | Belmont Chamber of Commerce | Chamber of Commerce | |
| | Broken Bow Chamber of Commerce Team | | Broken Bow Chamber of Commerce | Chamber of Commerce | |
| | Brookings Area Chamber of Commerce Team | | Brookings Area Chamber of Commerce | Chamber of Commerce | |
| | Brownsville-Haywood County C. of C. Team | | Brownsville-HaywoodCounty Chamber of Commerce | Chamber of Commerce | |
| | Berlin Chamber Of Commerce Team | | Berlin Chamber Of Commerce | Chamber of Commerce | |
| | Bowman Chamber of Commerce Team | | Bowman Chamber of Commerce | Chamber of Commerce | |
| | Bossier Chamber of Commerce Team | | Bossier Chamber of Commerce | Chamber of Commerce | |
| | Berryville Chamber of Commerce Team | | Berryville Chamber of Commerce | Chamber of Commerce | |
| | Boonville Area Chamber of Commerce Team | | Boonville Area Chamber of Commerce | Chamber of Commerce | |
| | Bibb County Chamberof Commerce Team | | Bibb County Chamberof Commerce | Chamber of Commerce | |
| | Bellflower Chamber of Commerce Team | | Bellflower Chamber of Commerce | Chamber of Commerce | |
| | Blaine Community Chamber of Commerce Team | | Blaine Community Chamber of Commerce | Chamber of Commerce | |
| | Beaumont Chamber of Commerce Team | | Beaumont Chamber of Commerce | Chamber of Commerce | |
| | Bonham Area Chamber of Commerce Team | | Bonham Area Chamber of Commerce | Chamber of Commerce | |
| | Boulder Chamber of Commerce Team | | Boulder Chamber of Commerce | Chamber of Commerce | |
| | Blanco Chamber of Commerce Team | | Blanco Chamber of Commerce | Chamber of Commerce | |
| | Bradford Area Chamber of Commerce Team | | Bradford Area Chamber of Commerce | Chamber of Commerce | |
| | Bayfield Chamber ofCommerce Team | | Bayfield Chamber ofCommerce | Chamber of Commerce | |
| | Battle Creek Area Chamber Of Commerce Team | | Battle Creek Area Chamber Of Commerce | Chamber of Commerce | |
| | Beaufort Regional Chamber of Commerce Team | | Beaufort Regional Chamber of Commerce | Chamber of Commerce | |
| | Bessemer Area Chamber of Commerce Team | | Bessemer Area Chamber of Commerce | Chamber of Commerce | |
| | Bonne Terre Chamber of Commerce Team | | Bonne Terre Chamber of Commerce | Chamber of Commerce | |
| | Broussard Chamber of Commerce Team | | Broussard Chamber of Commerce | Chamber of Commerce | |
| | Beachwood Chamber of Commerce Team | | Beachwood Chamber of Commerce | Chamber of Commerce | |
| | Beardstown Chamber of Commerce Team | | Beardstown Chamber of Commerce | Chamber of Commerce | |
| | Berthoud Area Chamber of Commerce Team | | Berthoud Area Chamber of Commerce | Chamber of Commerce | |
| | Batesville Indiana Chamber of Commerce Team | | Batesville Indiana Chamber of Commerce | Chamber of Commerce | |
| | Blount Partnership Team | | Blount Partnership | Chamber of Commerce | |
| | Bremen Chamber of Commerce Team | | Bremen Chamber of Commerce | Chamber of Commerce | |
| | Beardstown Chamber of Commerce Team | | Beardstown Chamber of Commerce | Chamber of Commerce | |
| | Belle Plaine Chamber of Commerce Team | | Belle Plaine Chamber of Commerce | Chamber of Commerce | |
| | Bell Gardens Chamber of Commerce Team | | Bell Gardens Chamber of Commerce | Chamber of Commerce | |
| | Beavercreek Chamber of Commerce Team | | Beavercreek Chamber of Commerce | Chamber of Commerce | |
| | Boyne Area Chamber Of Commerce Team | | Boyne Area Chamber Of Commerce | Chamber of Commerce | |
| | Brownfield Chamber of Commerce Team | | Brownfield Chamber of Commerce | Chamber of Commerce | |
| | Billings Chamber of Commerce Team | | Billings Chamber of Commerce | Chamber of Commerce | |
| | Buckhead Business Association Team | | Buckhead Business Association | Chamber of Commerce | |
| | Bristow Chamber of Commerce Team | | Bristow Chamber of Commerce | Chamber of Commerce | |
| | Bay Front Chamber of Commerce Team | | Bay Front Chamber of Commerce | Chamber of Commerce | |
| | Blue Water Area Chamber Of Commerce Team | | Blue Water Area Chamber Of Commerce | Chamber of Commerce | |
| | Berkeley Springs-Morgan County CoC Team | | Berkeley Springs-Morgan County CoC | Chamber of Commerce | |
| | Belhaven Community Chamber of Commerce Team | | Belhaven Community Chamber of Commerce | Chamber of Commerce | |
| | Bethel Chamber of Commerce Team | | Bethel Chamber of Commerce | Chamber of Commerce | |
| | Buchanan Area Chamber Of Commerce Team | | Buchanan Area Chamber Of Commerce | Chamber of Commerce | |
| | Bryan Area Chamber of Commerce Team | | Bryan Area Chamber of Commerce | Chamber of Commerce | |
| | Breckenridge ResortChamber of Commerce Team | | Breckenridge ResortChamber of Commerce | Chamber of Commerce | |
| | Benton County/Camden Chamber of Commerce Team | | Benton County/Camden Chamber of Commerce | Chamber of Commerce | |
| | Boscobel Chamber ofCommerce Team | | Boscobel Chamber ofCommerce | Chamber of Commerce | |
| | Brentwood-Baldwin-Whitehall C. of C. Team | | Brentwood-Baldwin-Whitehall Chamber of Commerce | Chamber of Commerce | |
| | Beavercreek Chamber of Commerce Team | | Beavercreek Chamber of Commerce | Chamber of Commerce | |
| | Brisbane Chamber ofCommerce Team | | Brisbane Chamber ofCommerce | Chamber of Commerce | |
| | Block Island Chamber of Commerce Team | | Block Island Chamber of Commerce | Chamber of Commerce | |
| | Bellaire Area Chamber of Commerce Team | | Bellaire Area Chamber of Commerce | Chamber of Commerce | |
| | Bryan Area Chamber of Commerce Team | | Bryan Area Chamber of Commerce | Chamber of Commerce | |
| | Benton County/Camden Chamber of Commerce Team | | Benton County/Camden Chamber of Commerce | Chamber of Commerce | |
| | Breckenridge ResortChamber of Commerce Team | | Breckenridge ResortChamber of Commerce | Chamber of Commerce | |
| | Bigfork Area Chamber of Commerce Team | | Bigfork Area Chamber of Commerce | Chamber of Commerce | |
| | Bellmead Chamber of Commerce Team | | Bellmead Chamber of Commerce | Chamber of Commerce | |
| | Birch Run Bridgeport Chamber Of Commerce Team | | Birch Run Bridgeport Chamber Of Commerce | Chamber of Commerce | |
| | Beavercreek Chamber of Commerce Team | | Beavercreek Chamber of Commerce | Chamber of Commerce | |
| | Benbrook Area Chamber of Commerce Team | | Benbrook Area Chamber of Commerce | Chamber of Commerce | |
| | Breese Chamber of Commerce Team | | Breese Chamber of Commerce | Chamber of Commerce | |
| | Berthoud Area Chamber of Commerce Team | | Berthoud Area Chamber of Commerce | Chamber of Commerce | |
| | Bremen Chamber of Commerce Team | | Bremen Chamber of Commerce | Chamber of Commerce | |
| | Boaz Area Chamber of Commerce Team | | Boaz Area Chamber of Commerce | Chamber of Commerce | |
| | Belgrade Chamber of Commerce Team | | Belgrade Chamber of Commerce | Chamber of Commerce | |
| | Buchanan Area Chamber Of Commerce Team | | Buchanan Area Chamber Of Commerce | Chamber of Commerce | |
| | Bryan-College Station C. of C. Team | | Bryan-College Station Chamber of Commerce | Chamber of Commerce | |
| | Belle Glade Chamber of Commerce Team | | Belle Glade Chamber of Commerce | Chamber of Commerce | |
| | Broken Bow Chamber of Commerce Team | | Broken Bow Chamber of Commerce | Chamber of Commerce | |
| | Beaverton Area Chamber of Commerce Team | | Beaverton Area Chamber of Commerce | Chamber of Commerce | |
| | Bridge City Chamber of Commerce Team | | Bridge City Chamber of Commerce | Chamber of Commerce | |
| | Beattyville/Lee County C. of C. Team | | Beattyville/Lee County Chamber of Commerce | Chamber of Commerce | |
| | Big Stone Lake Area Chamber Of Commerce Team | | Big Stone Lake Area Chamber Of Commerce | Chamber of Commerce | |
| | Alvin-Manvel Area Chamber of Commerce Team | | Alvin-Manvel Area Chamber of Commerce | Chamber of Commerce | |
| | Brookfield Area Chamber of Commerce Team | | Brookfield Area Chamber of Commerce | Chamber of Commerce | |
| | Batesville Area Chamber of Commerce Team | | Batesville Area Chamber of Commerce | Chamber of Commerce | |
| | Bellflower Chamber of Commerce Team | | Bellflower Chamber of Commerce | Chamber of Commerce | |
| | Big Stone Lake Area Chamber Of Commerce Team | | Big Stone Lake Area Chamber Of Commerce | Chamber of Commerce | |
| | Bremen Chamber of Commerce Team | | Bremen Chamber of Commerce | Chamber of Commerce | |
| | Battle Creek Area Chamber Of Commerce Team | | Battle Creek Area Chamber Of Commerce | Chamber of Commerce | |
| | Bayview Chamber Of Commerce Team | | Bayview Chamber Of Commerce | Chamber of Commerce | |
| | Bloomingdale Chamber of Commerce Team | | Bloomingdale Chamber of Commerce | Chamber of Commerce | |
| | Ainsworth Area Chamber of Commerce Team | | Ainsworth Area Chamber of Commerce | Chamber of Commerce | |
| | Beatrice Area Chamber of Commerce Team | | Beatrice Area Chamber of Commerce | Chamber of Commerce | |
| | Brigantine Beach Chamber of Commerce Team | | Brigantine Beach Chamber of Commerce | Chamber of Commerce | |
| | Bloomer Chamber of Commerce Team | | Bloomer Chamber of Commerce | Chamber of Commerce | |
| | Brisbane Chamber ofCommerce Team | | Brisbane Chamber ofCommerce | Chamber of Commerce | |
| | Blairsville Union County C. of C. Team | | Blairsville Union County Chamber of Commerce | Chamber of Commerce | |
| | Brush Area Chamber of Commerce Team | | Brush Area Chamber of Commerce | Chamber of Commerce | |
| | Boardman Chamber of Commerce Team | | Boardman Chamber of Commerce | Chamber of Commerce | |
| | Bradley County Chamber of Commerce Team | | Bradley County Chamber of Commerce | Chamber of Commerce | |
| | Bowman Chamber of Commerce Team | | Bowman Chamber of Commerce | Chamber of Commerce | |
| | Bellmead Chamber of Commerce Team | | Bellmead Chamber of Commerce | Chamber of Commerce | |
| | Baytown Chamber of Commerce Team | | Baytown Chamber of Commerce | Chamber of Commerce | |
| | Berne Chamber of Commerce Team | | Berne Chamber of Commerce | Chamber of Commerce | |
| | Block Island Chamber of Commerce Team | | Block Island Chamber of Commerce | Chamber of Commerce | |
| | Batavia Chamber of Commerce Team | | Batavia Chamber of Commerce | Chamber of Commerce | |
| | Brown County Chamber of Commerce Team | | Brown County Chamber of Commerce | Chamber of Commerce | |
| | Brooklyn Chamber of Commerce Team | | Brooklyn Chamber of Commerce | Chamber of Commerce | |
| | Brandon Valley Area Chamber of Commerce Team | | Brandon Valley Area Chamber of Commerce | Chamber of Commerce | |
| | Bethel Island Chamber of Commerce Team | | Bethel Island Chamber of Commerce | Chamber of Commerce | |
| | Boone County Chamber of Commerce Team | | Boone County Chamber of Commerce | Chamber of Commerce | |
| | Bay County Chamber of Commerce Team | | Bay County Chamber of Commerce | Chamber of Commerce | |
| | Beaver City Chamber of Commerce Team | | Beaver City Chamber of Commerce | Chamber of Commerce | |
| | Bismarck-Mandan Chamber of Commerce Team | | Bismarck-Mandan Chamber of Commerce | Chamber of Commerce | |
| | Brentwood Chamber of Commerce Team | | Brentwood Chamber of Commerce | Chamber of Commerce | |
| | Bridgeport Chamber of Commerce Team | | Bridgeport Chamber of Commerce | Chamber of Commerce | |
| | Bethel Area Chamber Of Commerce Team | | Bethel Area Chamber Of Commerce | Chamber of Commerce | |
| | Brainerd Lakes Chamber Of Commerce Team | | Brainerd Lakes Chamber Of Commerce | Chamber of Commerce | |
| | Black CofC of Greater Kansas City Inc Team | | Black CofC of Greater Kansas City Inc | Chamber of Commerce | |
| | Bronzeville Chamber of Commerce Team | | Bronzeville Chamber of Commerce | Chamber of Commerce | |
| | Bedford County Chamber of Commerce Team | | Bedford County Chamber of Commerce | Chamber of Commerce | |
| | Belleville Area Chamber Of Commerce Team | | Belleville Area Chamber Of Commerce | Chamber of Commerce | |
| | Belmont Chamber of Commerce Team | | Belmont Chamber of Commerce | Chamber of Commerce | |
| | Boardman Chamber of Commerce Team | | Boardman Chamber of Commerce | Chamber of Commerce | |
| | Blue Water Area Chamber Of Commerce Team | | Blue Water Area Chamber Of Commerce | Chamber of Commerce | |
| | Belle Fourche Chamber of Commerce Team | | Belle Fourche Chamber of Commerce | Chamber of Commerce | |
| | Baton Rouge Area Chamber Team | | Baton Rouge Area Chamber | Chamber of Commerce | |
| | Bitterroot Valley Chamber of Commerce Team | | Bitterroot Valley Chamber of Commerce | Chamber of Commerce | |
| | Biloxi Bay Chamber of Commerce Team | | Biloxi Bay Chamber of Commerce | Chamber of Commerce | |
| | Brownsville-Haywood County C. of C. Team | | Brownsville-HaywoodCounty Chamber of Commerce | Chamber of Commerce | |
| | Buckhead Business Association Team | | Buckhead Business Association | Chamber of Commerce | |
| | Buchanan Area Chamber Of Commerce Team | | Buchanan Area Chamber Of Commerce | Chamber of Commerce | |
| | Belgium Area Chamber of Commerce Team | | Belgium Area Chamber of Commerce | Chamber of Commerce | |
| | Breaux Bridge Area Chamber of Commerce Team | | Breaux Bridge Area Chamber of Commerce | Chamber of Commerce | |
| | Batavia Chamber of Commerce Team | | Batavia Chamber of Commerce | Chamber of Commerce | |
| | Bastrop Chamber of Commerce Team | | Bastrop Chamber of Commerce | Chamber of Commerce | |
| | Beatrice Area Chamber of Commerce Team | | Beatrice Area Chamber of Commerce | Chamber of Commerce | |
| | Blaine Community Chamber of Commerce Team | | Blaine Community Chamber of Commerce | Chamber of Commerce | |
| | Boyne Area Chamber Of Commerce Team | | Boyne Area Chamber Of Commerce | Chamber of Commerce | |
| | Barbour County Chamber of Commerce Team | | Barbour County Chamber of Commerce | Chamber of Commerce | |
| | Apache Junction Area Chamber of Commerce Team | | Apache Junction Area Chamber of Commerce | Chamber of Commerce | |
| | Bigfork Area Chamber of Commerce Team | | Bigfork Area Chamber of Commerce | Chamber of Commerce | |
| | Bluffton Area Chamber of Commerce Team | | Bluffton Area Chamber of Commerce | Chamber of Commerce | |
| | Berrien Springs-Eauclaire C. of C. Team | | Berrien Springs-Eauclaire Chamber Of Commerce | Chamber of Commerce | |
| | Bremond Chamber of Commerce Team | | Bremond Chamber of Commerce | Chamber of Commerce | |
| | Benicia Chamber of Commerce Team | | Benicia Chamber of Commerce | Chamber of Commerce | |
| | Big Bear Chamber of Commerce Team | | Big Bear Chamber of Commerce | Chamber of Commerce | |
| | Bishop Chamber of Commerce Team | | Bishop Chamber of Commerce | Chamber of Commerce | |
| | Brecksville Chamberof Commerce Team | | Brecksville Chamberof Commerce | Chamber of Commerce | |
| | Brimfield Area Chamber of Commerce Team | | Brimfield Area Chamber of Commerce | Chamber of Commerce | |
| | Brazoria Chamber ofCommerce Team | | Brazoria Chamber ofCommerce | Chamber of Commerce | |
| | Benicia Chamber of Commerce Team | | Benicia Chamber of Commerce | Chamber of Commerce | |
| | Bloomingdale Chamber of Commerce Team | | Bloomingdale Chamber of Commerce | Chamber of Commerce | |
| | Blaine Community Chamber of Commerce Team | | Blaine Community Chamber of Commerce | Chamber of Commerce | |
| | Batesville Indiana Chamber of Commerce Team | | Batesville Indiana Chamber of Commerce | Chamber of Commerce | |
| | Boca Grande Area Chamber of Commerce Team | | Boca Grande Area Chamber of Commerce | Chamber of Commerce | |
| | Bethel Island Chamber of Commerce Team | | Bethel Island Chamber of Commerce | Chamber of Commerce | |
| | Berea Chamber of Commerce Team | | Berea Chamber of Commerce | Chamber of Commerce | |
| | American Canyon Chamber of Commerce Team | | American Canyon Chamber of Commerce | Chamber of Commerce | |
| | Big Sky Chamber of Commerce Team | | Big Sky Chamber of Commerce | Chamber of Commerce | |
| | Bremond Chamber of Commerce Team | | Bremond Chamber of Commerce | Chamber of Commerce | |
| | Booneville & Prentiss County Main Street Team | | Booneville & Prentiss County Main Street Assn | Chamber of Commerce | |
| | Brookings-Harbor Chamber of Commerce Team | | Brookings-Harbor Chamber of Commerce | Chamber of Commerce | |
| | Beattyville/Lee County C. of C. Team | | Beattyville/Lee County Chamber of Commerce | Chamber of Commerce | |
| | Bellwood Chamber ofCommerce & Industry Team | | Bellwood Chamber ofCommerce & Industry | Chamber of Commerce | |
| | Belton Chamber of Commerce Team | | Belton Chamber of Commerce | Chamber of Commerce | |
| | Brunswick Area Chamber of Commerce Team | | Brunswick Area Chamber of Commerce | Chamber of Commerce | |
| | Boone Area Chamber of Commerce Team | | Boone Area Chamber of Commerce | Chamber of Commerce | |
| | Beecher Chamber of Commerce Team | | Beecher Chamber of Commerce | Chamber of Commerce | |
| | Bellbrook-Sugarcreek Area C. of C. Team | | Bellbrook-Sugarcreek Area Chamber of Commerce | Chamber of Commerce | |
| | Brazilian-American Chamber of Commerce Team | | Brazilian-American Chamber of Commerce | Chamber of Commerce | |
| | Bellville Chamber of Commerce Team | | Bellville Chamber of Commerce | Chamber of Commerce | |
| | Boaz Area Chamber of Commerce Team | | Boaz Area Chamber of Commerce | Chamber of Commerce | |
| | Boca Grande Area Chamber of Commerce Team | | Boca Grande Area Chamber of Commerce | Chamber of Commerce | |
| | Bryan-College Station C. of C. Team | | Bryan-College Station Chamber of Commerce | Chamber of Commerce | |
| | Brea Chamber of Commerce Team | | Brea Chamber of Commerce | Chamber of Commerce | |
| | Brandon Area Chamber of Commerce Team | | Brandon Area Chamber of Commerce | Chamber of Commerce | |
| | Belgian-American Chamber of Commerce Team | | Belgian-American Chamber of Commerce | Chamber of Commerce | |
| | Borger Chamber of Commerce Team | | Borger Chamber of Commerce | Chamber of Commerce | |
| | Boyne Area Chamber Of Commerce Team | | Boyne Area Chamber Of Commerce | Chamber of Commerce | |
| | Blythe Area Chamberof Commerce Team | | Blythe Area Chamberof Commerce | Chamber of Commerce | |
| | Berthoud Area Chamber of Commerce Team | | Berthoud Area Chamber of Commerce | Chamber of Commerce | |
| | Berkeley Springs-Morgan County CoC Team | | Berkeley Springs-Morgan County CoC | Chamber of Commerce | |
| | Brookings-Harbor Chamber of Commerce Team | | Brookings-Harbor Chamber of Commerce | Chamber of Commerce | |
| | Baytown Chamber of Commerce Team | | Baytown Chamber of Commerce | Chamber of Commerce | |
| | Bernardsville Chamber of Commerce Team | | Bernardsville Chamber of Commerce | Chamber of Commerce | |
| | Bellingham Regional Chamber of Commerce Team | | Bellingham Regional Chamber of Commerce | Chamber of Commerce | |
| | Brush Area Chamber of Commerce Team | | Brush Area Chamber of Commerce | Chamber of Commerce | |
| | Bessemer Area Chamber of Commerce Team | | Bessemer Area Chamber of Commerce | Chamber of Commerce | |
| | Athens Area Chamber of Commerce Team | | Athens Area Chamber of Commerce | Chamber of Commerce | |
| | Billings Chamber of Commerce Team | | Billings Chamber of Commerce | Chamber of Commerce | |
| | Brady McCulloch County C. of C. Team | | Brady McCulloch County Chamber Of Commerce | Chamber of Commerce | |
| | Blythe Area Chamberof Commerce Team | | Blythe Area Chamberof Commerce | Chamber of Commerce | |
| | Beckley-Raleigh Chamber of Commerce Team | | Beckley-Raleigh County Chamber of Commerce | Chamber of Commerce | |
| | Bonne Terre Chamber of Commerce Team | | Bonne Terre Chamber of Commerce | Chamber of Commerce | |
| | Blue Lake Chamber of Commerce Team | | Blue Lake Chamber of Commerce | Chamber of Commerce | |
| | Algoma Area Chamber of Commerce Team | | Algoma Area Chamber of Commerce | Chamber of Commerce | |
| | Brevard-Transylvania Chamber of Commerce Team | | Brevard-Transylvania Chamber of Commerce | Chamber of Commerce | |
| | Blue Earth Area Chamber Of Commerce Team | | Blue Earth Area Chamber Of Commerce | Chamber of Commerce | |
| | Bristow Chamber of Commerce Team | | Bristow Chamber of Commerce | Chamber of Commerce | |
| | Bellbrook-Sugarcreek Area C. of C. Team | | Bellbrook-Sugarcreek Area Chamber of Commerce | Chamber of Commerce | |
| | Belvidere Area Chamber of Commerce Team | | Belvidere Area Chamber of Commerce | Chamber of Commerce | |
| | Boise Metro Chamber of Commerce Team | | Boise Metro Chamber of Commerce | Chamber of Commerce | |
| | Bell Gardens Chamber of Commerce Team | | Bell Gardens Chamber of Commerce | Chamber of Commerce | |
| | Bridge City Chamber of Commerce Team | | Bridge City Chamber of Commerce | Chamber of Commerce | |
| | Bayonne Chamber of Commerce Team | | Bayonne Chamber of Commerce | Chamber of Commerce | |
| | Bayfield Chamber ofCommerce Team | | Bayfield Chamber ofCommerce | Chamber of Commerce | |
| | Beatty Chamber of Commerce Team | | Beatty Chamber of Commerce | Chamber of Commerce | |
| | Blackwell Chamber of Commerce Team | | Blackwell Chamber of Commerce | Chamber of Commerce | |
| | Blooming Grove/Washingtonville CoC Team | | Blooming Grove/Washingtonville CoC | Chamber of Commerce | |
| | Adams County Chamber of Commerce Team | | Adams County Chamber of Commerce | Chamber of Commerce | |
| | Allendale Area Chamber Of Commerce Team | | Allendale Area Chamber Of Commerce | Chamber of Commerce | |
| | Bloomington Chamber Of Commerce Team | | Bloomington Chamber Of Commerce | Chamber of Commerce | |
| | Bryan-College Station C. of C. Team | | Bryan-College Station Chamber of Commerce | Chamber of Commerce | |
| | Buckhannon-Upshur Chamber of Commerce Team | | Buckhannon-Upshur Chamber of Commerce | Chamber of Commerce | |
| | Batesville Area Chamber of Commerce Team | | Batesville Area Chamber of Commerce | Chamber of Commerce | |
| | Belfast Area Chamber Of Commerce Team | | Belfast Area Chamber Of Commerce | Chamber of Commerce | |
| | Belton Area Chamber of Commerce Team | | Belton Area Chamber of Commerce | Chamber of Commerce | |
| | Bay Front Chamber of Commerce Team | | Bay Front Chamber of Commerce | Chamber of Commerce | |
| | Beach Area Chamber of Commerce Team | | Beach Area Chamber of Commerce | Chamber of Commerce | |
| | Brookline Chamber Of Commerce Team | | Brookline Chamber Of Commerce | Chamber of Commerce | |
| | Breckenridge ResortChamber of Commerce Team | | Breckenridge ResortChamber of Commerce | Chamber of Commerce | |
| | Bellingham Regional Chamber of Commerce Team | | Bellingham Regional Chamber of Commerce | Chamber of Commerce | |
| | Brookhaven-Lincoln County C. of C. Team | | Brookhaven-Lincoln County Chamber of Commerce | Chamber of Commerce | |
| | Belhaven Community Chamber of Commerce Team | | Belhaven Community Chamber of Commerce | Chamber of Commerce | |
| | Blairsville Union County C. of C. Team | | Blairsville Union County Chamber of Commerce | Chamber of Commerce | |
| | Bridger Chamber of Commerce Team | | Bridger Chamber of Commerce | Chamber of Commerce | |
| | Bridgeport Chamber of Commerce Team | | Bridgeport Chamber of Commerce | Chamber of Commerce | |
| | Boley Chamber of Commerce Team | | Boley Chamber of Commerce | Chamber of Commerce | |
| | Bee County Chamber of Commerce Team | | Bee County Chamber of Commerce | Chamber of Commerce | |
| | Bradley County Chamber of Commerce Team | | Bradley County Chamber of Commerce | Chamber of Commerce | |
| | Brandon Area Chamber of Commerce Team | | Brandon Area Chamber of Commerce | Chamber of Commerce | |
| | Ahwatukee Foothills Chamber of Commerce Team | | Ahwatukee Foothills Chamber of Commerce | Chamber of Commerce | |
| | Berne Chamber of Commerce Team | | Berne Chamber of Commerce | Chamber of Commerce | |
| | Bodega Bay Area Chamber of Commerce Team | | Bodega Bay Area Chamber of Commerce | Chamber of Commerce | |
| | Blue Hill Peninsula Chamber Of Commerce Team | | Blue Hill Peninsula Chamber Of Commerce | Chamber of Commerce | |
| | Borger Chamber of Commerce Team | | Borger Chamber of Commerce | Chamber of Commerce | |
| | Bayfield Area Chamber of Commerce Team | | Bayfield Area Chamber of Commerce | Chamber of Commerce | |
| | Brookline Chamber Of Commerce Team | | Brookline Chamber Of Commerce | Chamber of Commerce | |
| | Broken Arrow Chamber of Commerce Team | | Broken Arrow Chamber of Commerce | Chamber of Commerce | |
| | Blowing Rock Chamber of Commerce Team | | Blowing Rock Chamber of Commerce | Chamber of Commerce | |
| | Brazoria Chamber ofCommerce Team | | Brazoria Chamber ofCommerce | Chamber of Commerce | |
| | Brainerd Lakes Chamber Of Commerce Team | | Brainerd Lakes Chamber Of Commerce | Chamber of Commerce | |
| | Black Mountain-Swannanoa C. of C. Team | | Black Mountain-Swannanoa Chamber of Commerce | Chamber of Commerce | |
| | Bay Springs Chamber of Commerce Team | | Bay Springs Chamber of Commerce | Chamber of Commerce | |
| | Blythe Area Chamberof Commerce Team | | Blythe Area Chamberof Commerce | Chamber of Commerce | |
| | Bath County Chamberof Commerce Team | | Bath County Chamberof Commerce | Chamber of Commerce | |
| | Brattleboro Area Chamber of Commerce Team | | Brattleboro Area Chamber of Commerce | Chamber of Commerce | |
| | Bellingham Regional Chamber of Commerce Team | | Bellingham Regional Chamber of Commerce | Chamber of Commerce | |
| | Brookfield Area Chamber of Commerce Team | | Brookfield Area Chamber of Commerce | Chamber of Commerce | |
| | Bellevue Chamber of Commerce Team | | Bellevue Chamber of Commerce | Chamber of Commerce | |
| | Brainerd Lakes Chamber Of Commerce Team | | Brainerd Lakes Chamber Of Commerce | Chamber of Commerce | |
| | Bethpage Chamber of Commerce Team | | Bethpage Chamber of Commerce | Chamber of Commerce | |
| | Beachwood Chamber of Commerce Team | | Beachwood Chamber of Commerce | Chamber of Commerce | |
| | Beecher Chamber of Commerce Team | | Beecher Chamber of Commerce | Chamber of Commerce | |
| | Boyne Area Chamber Of Commerce Team | | Boyne Area Chamber Of Commerce | Chamber of Commerce | |
| | Boron Chamber of Commerce Team | | Boron Chamber of Commerce | Chamber of Commerce | |
| | Belleville Area Chamber Of Commerce Team | | Belleville Area Chamber Of Commerce | Chamber of Commerce | |
| | Brooklyn Area Chamber of Commerce Team | | Brooklyn Area Chamber of Commerce | Chamber of Commerce | |
| | Bowling Green Chamber of Commerce Team | | Bowling Green Chamber of Commerce | Chamber of Commerce | |
| | Beaver Dam Area Chamber of Commerce Team | | Beaver Dam Area Chamber of Commerce | Chamber of Commerce | |
| | Beggs Chamber of Commerce Team | | Beggs Chamber of Commerce | Chamber of Commerce | |
| | Boley Chamber of Commerce Team | | Boley Chamber of Commerce | Chamber of Commerce | |
| | Bonham Area Chamber of Commerce Team | | Bonham Area Chamber of Commerce | Chamber of Commerce | |
| | Bee County Chamber of Commerce Team | | Bee County Chamber of Commerce | Chamber of Commerce | |
| | Bonham Area Chamber of Commerce Team | | Bonham Area Chamber of Commerce | Chamber of Commerce | |
| | Bolivar Peninsula Chamber of Commerce Team | | Bolivar Peninsula Chamber of Commerce | Chamber of Commerce | |
| | Belding Area Chamber Of Commerce Team | | Belding Area Chamber Of Commerce | Chamber of Commerce | |
| | Belmont Chamber of Commerce Team | | Belmont Chamber of Commerce | Chamber of Commerce | |
| | Brownsville Community C. of C. Team | | Brownsville Community Chamber of Commerce | Chamber of Commerce | |
| | Belding Area Chamber Of Commerce Team | | Belding Area Chamber Of Commerce | Chamber of Commerce | |
| | Boaz Area Chamber of Commerce Team | | Boaz Area Chamber of Commerce | Chamber of Commerce | |
| | Brownfield Chamber of Commerce Team | | Brownfield Chamber of Commerce | Chamber of Commerce | |
| | Broussard Chamber of Commerce Team | | Broussard Chamber of Commerce | Chamber of Commerce | |
| | Brawley Chamber of Commerce Team | | Brawley Chamber of Commerce | Chamber of Commerce | |
| | Booneville & Prentiss County Main Street Team | | Booneville & Prentiss County Main Street Assn | Chamber of Commerce | |
| | Battle Creek Area Chamber Of Commerce Team | | Battle Creek Area Chamber Of Commerce | Chamber of Commerce | |
| | Batesville Area Chamber of Commerce Team | | Batesville Area Chamber of Commerce | Chamber of Commerce | |
| | Bracken County Chamber of Commerce Team | | Bracken County Chamber of Commerce | Chamber of Commerce | |
| | Blackwell Chamber of Commerce Team | | Blackwell Chamber of Commerce | Chamber of Commerce | |
| | Big Stone Lake Area Chamber Of Commerce Team | | Big Stone Lake Area Chamber Of Commerce | Chamber of Commerce | |
| | Brick Township Chamber of Commerce Team | | Brick Township Chamber of Commerce | Chamber of Commerce | |
| | Bracken County Chamber of Commerce Team | | Bracken County Chamber of Commerce | Chamber of Commerce | |
| | Beecher Chamber of Commerce Team | | Beecher Chamber of Commerce | Chamber of Commerce | |
| | Boley Chamber of Commerce Team | | Boley Chamber of Commerce | Chamber of Commerce | |
| | Belleville Area Chamber Of Commerce Team | | Belleville Area Chamber Of Commerce | Chamber of Commerce | |
| | Brevard-Transylvania Chamber of Commerce Team | | Brevard-Transylvania Chamber of Commerce | Chamber of Commerce | |
| | Bethel Chamber of Commerce Team | | Bethel Chamber of Commerce | Chamber of Commerce | |
| | Breese Chamber of Commerce Team | | Breese Chamber of Commerce | Chamber of Commerce | |
| | Blount Partnership Team | | Blount Partnership | Chamber of Commerce | |
| | Benbrook Area Chamber of Commerce Team | | Benbrook Area Chamber of Commerce | Chamber of Commerce | |
| | Belgian-American Chamber of Commerce Team | | Belgian-American Chamber of Commerce | Chamber of Commerce | |
| | Association of Washington Business Team | | Association of Washington Business | Chamber of Commerce | |
| | Bee County Chamber of Commerce Team | | Bee County Chamber of Commerce | Chamber of Commerce | |
| | Batesburg-LeesvilleChamber of Commerce Team | | Batesburg-LeesvilleChamber of Commerce | Chamber of Commerce | |
| | Boone Area Chamber of Commerce Team | | Boone Area Chamber of Commerce | Chamber of Commerce | |
| | Beaver Dam Area Chamber of Commerce Team | | Beaver Dam Area Chamber of Commerce | Chamber of Commerce | |
| | Beaver City Chamber of Commerce Team | | Beaver City Chamber of Commerce | Chamber of Commerce | |
| | Benkelman Chamber of Commerce Team | | Benkelman Chamber of Commerce | Chamber of Commerce | |
| | Batavia Chamber of Commerce Team | | Batavia Chamber of Commerce | Chamber of Commerce | |
| | Androscoggin Valley Chamber of Commerce Team | | Androscoggin Valley Chamber of Commerce | Chamber of Commerce | |
| | Blackstone Valley Chamber Of Commerce Team | | Blackstone Valley Chamber Of Commerce | Chamber of Commerce | |
| | Broadview Heights Chamber of Commerce Team | | Broadview Heights Chamber of Commerce | Chamber of Commerce | |
| | Boonville Area Chamber of Commerce Team | | Boonville Area Chamber of Commerce | Chamber of Commerce | |
| | Black Chamber of Commerce of Palm Beach Team | | Black Chamber of Commerce of Palm Beach | Chamber of Commerce | |
| | Blackstone Valley Chamber Of Commerce Team | | Blackstone Valley Chamber Of Commerce | Chamber of Commerce | |
| | Bethel Island Chamber of Commerce Team | | Bethel Island Chamber of Commerce | Chamber of Commerce | |
| | Blue Lake Chamber of Commerce Team | | Blue Lake Chamber of Commerce | Chamber of Commerce | |
| | Blowing Rock Chamber of Commerce Team | | Blowing Rock Chamber of Commerce | Chamber of Commerce | |
| | Bay Area Chamber Of Commerce Team | | Bay Area Chamber Of Commerce | Chamber of Commerce | |
| | Broussard Chamber of Commerce Team | | Broussard Chamber of Commerce | Chamber of Commerce | |
| | Benton Chamber of Commerce Team | | Benton Chamber of Commerce | Chamber of Commerce | |
| | Belle Fourche Chamber of Commerce Team | | Belle Fourche Chamber of Commerce | Chamber of Commerce | |
| | Bolivar Peninsula Chamber of Commerce Team | | Bolivar Peninsula Chamber of Commerce | Chamber of Commerce | |
| | Bethel Island Chamber of Commerce Team | | Bethel Island Chamber of Commerce | Chamber of Commerce | |
| | Bellwood Chamber ofCommerce & Industry Team | | Bellwood Chamber ofCommerce & Industry | Chamber of Commerce | |
| | Bridgeport Chamber of Commerce Team | | Bridgeport Chamber of Commerce | Chamber of Commerce | |
| | Beavercreek Chamber of Commerce Team | | Beavercreek Chamber of Commerce | Chamber of Commerce | |
| | Alamance County Area Chamber of Commerce Team | | Alamance County Area Chamber of Commerce | Chamber of Commerce | |
| | Buckhead Business Association Team | | Buckhead Business Association | Chamber of Commerce | |
| | Beggs Chamber of Commerce Team | | Beggs Chamber of Commerce | Chamber of Commerce | |
| | Bristow Chamber of Commerce Team | | Bristow Chamber of Commerce | Chamber of Commerce | |
| | Batesburg-LeesvilleChamber of Commerce Team | | Batesburg-LeesvilleChamber of Commerce | Chamber of Commerce | |
| | Batesville Area Chamber of Commerce Team | | Batesville Area Chamber of Commerce | Chamber of Commerce | |
| | Bridger Chamber of Commerce Team | | Bridger Chamber of Commerce | Chamber of Commerce | |
| | Bay Springs Chamber of Commerce Team | | Bay Springs Chamber of Commerce | Chamber of Commerce | |
| | Bellflower Chamber of Commerce Team | | Bellflower Chamber of Commerce | Chamber of Commerce | |
| | Bell Gardens Chamber of Commerce Team | | Bell Gardens Chamber of Commerce | Chamber of Commerce | |
| | Beaver Dam Area Chamber of Commerce Team | | Beaver Dam Area Chamber of Commerce | Chamber of Commerce | |
| | Bellingham Regional Chamber of Commerce Team | | Bellingham Regional Chamber of Commerce | Chamber of Commerce | |
| | Boron Chamber of Commerce Team | | Boron Chamber of Commerce | Chamber of Commerce | |
| | Beaumont Chamber of Commerce Team | | Beaumont Chamber of Commerce | Chamber of Commerce | |
| | Bloomington Chamber Of Commerce Team | | Bloomington Chamber Of Commerce | Chamber of Commerce | |
| | Bellflower Chamber of Commerce Team | | Bellflower Chamber of Commerce | Chamber of Commerce | |
| | Brillion Chamber ofCommerce Team | | Brillion Chamber ofCommerce | Chamber of Commerce | |
| | Blairsville Union County C. of C. Team | | Blairsville Union County Chamber of Commerce | Chamber of Commerce | |
| | Bethany Area Chamber of Commerce Team | | Bethany Area Chamber of Commerce | Chamber of Commerce | |
| | Brewster Chamber ofCommerce Team | | Brewster Chamber ofCommerce | Chamber of Commerce | |
| | Brownwood Area Chamber of Commerce Team | | Brownwood Area Chamber of Commerce | Chamber of Commerce | |
| | Broken Bow Chamber of Commerce Team | | Broken Bow Chamber of Commerce | Chamber of Commerce | |
| | Brentwood Chamber of Commerce Team | | Brentwood Chamber of Commerce | Chamber of Commerce | |
| | Bessemer Area Chamber of Commerce Team | | Bessemer Area Chamber of Commerce | Chamber of Commerce | |
| | Bridge City Chamber of Commerce Team | | Bridge City Chamber of Commerce | Chamber of Commerce | |
| | Bay Area Chamber Of Commerce Team | | Bay Area Chamber Of Commerce | Chamber of Commerce | |
| | Batesville Area Chamber of Commerce Team | | Batesville Area Chamber of Commerce | Chamber of Commerce | |
| | Beggs Chamber of Commerce Team | | Beggs Chamber of Commerce | Chamber of Commerce | |
| | Broken Bow Chamber of Commerce Team | | Broken Bow Chamber of Commerce | Chamber of Commerce | |
| | Boca Grande Area Chamber of Commerce Team | | Boca Grande Area Chamber of Commerce | Chamber of Commerce | |
| | Bodega Bay Area Chamber of Commerce Team | | Bodega Bay Area Chamber of Commerce | Chamber of Commerce | |
| | Bethlehem Chamber of Commerce Team | | Bethlehem Chamber of Commerce | Chamber of Commerce | |
| | Beaverhead Chamber of Commerce Team | | Beaverhead Chamber of Commerce | Chamber of Commerce | |
| | Bradley County Chamber of Commerce Team | | Bradley County Chamber of Commerce | Chamber of Commerce | |
| | Bowie Chamber of Commerce Team | | Bowie Chamber of Commerce | Chamber of Commerce | |
| | Black River Area Chamber of Commerce Team | | Black River Area Chamber of Commerce | Chamber of Commerce | |
| | Belgrade Chamber of Commerce Team | | Belgrade Chamber of Commerce | Chamber of Commerce | |
| | Bowman Chamber of Commerce Team | | Bowman Chamber of Commerce | Chamber of Commerce | |
| | Blue Lake Chamber of Commerce Team | | Blue Lake Chamber of Commerce | Chamber of Commerce | |
| | Brodhead Chamber of Commerce Team | | Brodhead Chamber of Commerce | Chamber of Commerce | |
| | Benton-West City Chamber of Commerce Team | | Benton-West City Chamber of Commerce | Chamber of Commerce | |
| | Abbotsford Chamber of Commerce Team | | Abbotsford Chamber of Commerce | Chamber of Commerce | |
| | Bristow Chamber of Commerce Team | | Bristow Chamber of Commerce | Chamber of Commerce | |
| | Blackwell Chamber of Commerce Team | | Blackwell Chamber of Commerce | Chamber of Commerce | |
| | Brush Area Chamber of Commerce Team | | Brush Area Chamber of Commerce | Chamber of Commerce | |
| | Beaver Dam Area Chamber of Commerce Team | | Beaver Dam Area Chamber of Commerce | Chamber of Commerce | |
| | Bermuda Run Chamber of Commerce Team | | Bermuda Run Chamber of Commerce | Chamber of Commerce | |
| | Benton Chamber of Commerce Team | | Benton Chamber of Commerce | Chamber of Commerce | |
| | Bay Area Chamber Of Commerce Team | | Bay Area Chamber Of Commerce | Chamber of Commerce | |
| | Belhaven Community Chamber of Commerce Team | | Belhaven Community Chamber of Commerce | Chamber of Commerce | |
| | Buckhead Business Association Team | | Buckhead Business Association | Chamber of Commerce | |
| | Bend Chamber of Commerce Team | | Bend Chamber of Commerce | Chamber of Commerce | |
| | Brentwood Chamber of Commerce Team | | Brentwood Chamber of Commerce | Chamber of Commerce | |
| | Beaufort Regional Chamber of Commerce Team | | Beaufort Regional Chamber of Commerce | Chamber of Commerce | |
| | Brecksville Chamberof Commerce Team | | Brecksville Chamberof Commerce | Chamber of Commerce | |
| | Bryan Area Chamber of Commerce Team | | Bryan Area Chamber of Commerce | Chamber of Commerce | |
| | Blount Partnership Team | | Blount Partnership | Chamber of Commerce | |
| | Blue Springs Chamber of Commerce Team | | Blue Springs Chamber of Commerce | Chamber of Commerce | |
| | Brewster Chamber ofCommerce Team | | Brewster Chamber ofCommerce | Chamber of Commerce | |
| | Ada Chamber Of Commerce Team | | Ada Chamber Of Commerce | Chamber of Commerce | |
| | Brick Township Chamber of Commerce Team | | Brick Township Chamber of Commerce | Chamber of Commerce | |
| | Brazoria Chamber ofCommerce Team | | Brazoria Chamber ofCommerce | Chamber of Commerce | |
| | Brown County Chamber of Commerce Team | | Brown County Chamber of Commerce | Chamber of Commerce | |
| | Beaverton Area Chamber of Commerce Team | | Beaverton Area Chamber of Commerce | Chamber of Commerce | |
| | Broussard Chamber of Commerce Team | | Broussard Chamber of Commerce | Chamber of Commerce | |
| | Box Elder Chamber of Commerce Team | | Box Elder Chamber of Commerce | Chamber of Commerce | |
| | Bismarck-Mandan Chamber of Commerce Team | | Bismarck-Mandan Chamber of Commerce | Chamber of Commerce | |
| | Belmond Area Chamber of Commerce Team | | Belmond Area Chamber of Commerce | Chamber of Commerce | |
| | Afghan American Chamber of Commerce Team | | Afghan American Chamber of Commerce | Chamber of Commerce | |
| | Bellbrook-Sugarcreek Area C. of C. Team | | Bellbrook-Sugarcreek Area Chamber of Commerce | Chamber of Commerce | |
| | Beaver Island Chamber Of Commerce Team | | Beaver Island Chamber Of Commerce | Chamber of Commerce | |
| | Beaver Island Chamber Of Commerce Team | | Beaver Island Chamber Of Commerce | Chamber of Commerce | |
| | Blackstone Chamber of Commerce Team | | Blackstone Chamber of Commerce | Chamber of Commerce | |
| | Bay Springs Chamber of Commerce Team | | Bay Springs Chamber of Commerce | Chamber of Commerce | |
| | Belvidere Area Chamber of Commerce Team | | Belvidere Area Chamber of Commerce | Chamber of Commerce | |
| | Bellingham Regional Chamber of Commerce Team | | Bellingham Regional Chamber of Commerce | Chamber of Commerce | |
| | Bonham Area Chamber of Commerce Team | | Bonham Area Chamber of Commerce | Chamber of Commerce | |
| | Brookfield Area Chamber of Commerce Team | | Brookfield Area Chamber of Commerce | Chamber of Commerce | |
| | Brooklyn Area Chamber of Commerce Team | | Brooklyn Area Chamber of Commerce | Chamber of Commerce | |
| | Belfast Area Chamber Of Commerce Team | | Belfast Area Chamber Of Commerce | Chamber of Commerce | |
| | Borrego Springs Chamber of Commerce Team | | Borrego Springs Chamber of Commerce | Chamber of Commerce | |
| | Bellingham Regional Chamber of Commerce Team | | Bellingham Regional Chamber of Commerce | Chamber of Commerce | |
| | Berkeley Springs-Morgan County CoC Team | | Berkeley Springs-Morgan County CoC | Chamber of Commerce | |
| | Britton Area Chamber of Commerce Team | | Britton Area Chamber of Commerce | Chamber of Commerce | |
| | Boardman Chamber of Commerce Team | | Boardman Chamber of Commerce | Chamber of Commerce | |
| | Brea Chamber of Commerce Team | | Brea Chamber of Commerce | Chamber of Commerce | |
| | Baxley-Appling County C. of C. Team | | Baxley-Appling County Chamber of Commerce | Chamber of Commerce | |
| | Aventura Sunny Isles Beach Chamber Team | | Aventura Sunny Isles Beach Chamber of Commerce | Chamber of Commerce | |
| | Brown County Chamber of Commerce Team | | Brown County Chamber of Commerce | Chamber of Commerce | |
| | Blue Earth Area Chamber Of Commerce Team | | Blue Earth Area Chamber Of Commerce | Chamber of Commerce | |
| | Bonner Springs-Edwardsville Area CoC Team | | Bonner Springs-Edwardsville Area CoC | Chamber of Commerce | |
| | Bayfield Area Chamber of Commerce Team | | Bayfield Area Chamber of Commerce | Chamber of Commerce | |
| | Black Mountain-Swannanoa C. of C. Team | | Black Mountain-Swannanoa Chamber of Commerce | Chamber of Commerce | |
| | Biddeford Saco Chamber Of Commerce Team | | Biddeford Saco Chamber Of Commerce & Industry | Chamber of Commerce | |
| | Blackwell Chamber of Commerce Team | | Blackwell Chamber of Commerce | Chamber of Commerce | |
| | Beaumont Chamber of Commerce Team | | Beaumont Chamber of Commerce | Chamber of Commerce | |
| | Bedford Area Chamber of Commerce Team | | Bedford Area Chamber of Commerce | Chamber of Commerce | |
| | Big Stone Lake Area Chamber Of Commerce Team | | Big Stone Lake Area Chamber Of Commerce | Chamber of Commerce | |
| | Bayfield Area Chamber of Commerce Team | | Bayfield Area Chamber of Commerce | Chamber of Commerce | |
| | Brazilian-American Chamber of Commerce Team | | Brazilian-American Chamber of Commerce | Chamber of Commerce | |
| | Black River Area Chamber of Commerce Team | | Black River Area Chamber of Commerce | Chamber of Commerce | |
| | Beaumont Chamber of Commerce Team | | Beaumont Chamber of Commerce | Chamber of Commerce | |
| | Breckenridge ResortChamber of Commerce Team | | Breckenridge ResortChamber of Commerce | Chamber of Commerce | |
| | Brazilian-American Chamber of Commerce Team | | Central Florida Brazilian American Chamber of Comm | Chamber of Commerce | |
| | Brush Area Chamber of Commerce Team | | Brush Area Chamber of Commerce | Chamber of Commerce | |
| | Bessemer Area Chamber of Commerce Team | | Bessemer Area Chamber of Commerce | Chamber of Commerce | |
| | Blue Island Area Chamber of Commerce Team | | Blue Island Area Chamber of Commerce & Industry | Chamber of Commerce | |
| | Brazilian-American Chamber of Commerce Team | | Brazilian-American Chamber of Commerce | Chamber of Commerce | |
| | Boulder Chamber of Commerce Team | | Boulder Chamber of Commerce | Chamber of Commerce | |
| | Berne Chamber of Commerce Team | | Berne Chamber of Commerce | Chamber of Commerce | |
| | Bridgeview Chamber of Commerce Team | | Bridgeview Chamber of Commerce | Chamber of Commerce | |
| | Bridger Chamber of Commerce Team | | Bridger Chamber of Commerce | Chamber of Commerce | |
| | Boone County Chamber of Commerce Team | | Boone County Chamber of Commerce | Chamber of Commerce | |
| | At Yucaipa Valley Chamber of Commerce Team | | Yucaipa Valley Chamber of Commerce | Chamber of Commerce | |
| | Bottineau Chamber of Commerce Team | | Bottineau Chamber of Commerce | Chamber of Commerce | |
| | Boone County Chamber of Commerce Team | | Boone County Chamber of Commerce | Chamber of Commerce | |
| | Brazoria Chamber ofCommerce Team | | Brazoria Chamber ofCommerce | Chamber of Commerce | |
| | Bradford Area Chamber of Commerce Team | | Bradford Area Chamber of Commerce | Chamber of Commerce | |
| | Belle Fourche Chamber of Commerce Team | | Belle Fourche Chamber of Commerce | Chamber of Commerce | |
| | Belpre Area Chamber of Commerce Team | | Belpre Area Chamber of Commerce | Chamber of Commerce | |
| | Bryan-College Station C. of C. Team | | Bryan-College Station Chamber of Commerce | Chamber of Commerce | |
| | Aztec Chamber of Commerce Team | | Aztec Chamber of Commerce | Chamber of Commerce | |
| | Big Stone Lake Area Chamber Of Commerce Team | | Big Stone Lake Area Chamber Of Commerce | Chamber of Commerce | |
| | Broken Bow Chamber of Commerce Team | | Broken Bow Chamber of Commerce | Chamber of Commerce | |
| | Buchanan Area Chamber Of Commerce Team | | Buchanan Area Chamber Of Commerce | Chamber of Commerce | |
| | Bridger Chamber of Commerce Team | | Bridger Chamber of Commerce | Chamber of Commerce | |
| | Beatrice Area Chamber of Commerce Team | | Beatrice Area Chamber of Commerce | Chamber of Commerce | |
| | Belleville Chamber of Commerce Team | | Belleville Chamber of Commerce | Chamber of Commerce | |
| | Berrien Springs-Eauclaire C. of C. Team | | Berrien Springs-Eauclaire Chamber Of Commerce | Chamber of Commerce | |
| | Brazilian-American Chamber of Commerce Team | | Brazilian-American Chamber of Commerce | Chamber of Commerce | |
| | Broadview Heights Chamber of Commerce Team | | Broadview Heights Chamber of Commerce | Chamber of Commerce | |
| | Batesville Area Chamber of Commerce Team | | Batesville Area Chamber of Commerce | Chamber of Commerce | |
| | Bonner Springs-Edwardsville Area CoC Team | | Bonner Springs-Edwardsville Area CoC | Chamber of Commerce | |
| | Bouse Chamber of Commerce Team | | Bouse Chamber of Commerce | Chamber of Commerce | |
| | Borrego Springs Chamber of Commerce Team | | Borrego Springs Chamber of Commerce | Chamber of Commerce | |
| | Bemidji Area Chamber Of Commerce Team | | Bemidji Area Chamber Of Commerce | Chamber of Commerce | |
| | Brillion Chamber ofCommerce Team | | Brillion Chamber ofCommerce | Chamber of Commerce | |
| | Belleville Area Chamber Of Commerce Team | | Belleville Area Chamber Of Commerce | Chamber of Commerce | |
| | Beaverhead Chamber of Commerce Team | | Beaverhead Chamber of Commerce | Chamber of Commerce | |
| | Buckhead Business Association Team | | Buckhead Business Association | Chamber of Commerce | |
| | Batesville Area Chamber of Commerce Team | | Batesville Area Chamber of Commerce | Chamber of Commerce | |
| | Brewster Chamber ofCommerce Team | | Brewster Chamber ofCommerce | Chamber of Commerce | |
| | Beatty Chamber of Commerce Team | | Beatty Chamber of Commerce | Chamber of Commerce | |
| | Brainerd Lakes Chamber Of Commerce Team | | Brainerd Lakes Chamber Of Commerce | Chamber of Commerce | |
| | Baker Chamber of Commerce & Ag. Team | | Baker Chamber of Commerce & Ag. | Chamber of Commerce | |
| | Alturas Chamber of Commerce Team | | Alturas Chamber of Commerce | Chamber of Commerce | |
| | Bodega Bay Area Chamber of Commerce Team | | Bodega Bay Area Chamber of Commerce | Chamber of Commerce | |
| | Bethany Area Chamber of Commerce Team | | Bethany Area Chamber of Commerce | Chamber of Commerce | |
| | Black CofC of Greater Kansas City Inc Team | | Black CofC of Greater Kansas City Inc | Chamber of Commerce | |
| | Beaverhead Chamber of Commerce Team | | Beaverhead Chamber of Commerce | Chamber of Commerce | |
| | Bellaire Area Chamber of Commerce Team | | Bellaire Area Chamber of Commerce | Chamber of Commerce | |
| | Bell Gardens Chamber of Commerce Team | | Bell Gardens Chamber of Commerce | Chamber of Commerce | |
| | Bibb County Chamberof Commerce Team | | Bibb County Chamberof Commerce | Chamber of Commerce | |
| | Brisbane Chamber ofCommerce Team | | Brisbane Chamber ofCommerce | Chamber of Commerce | |
| | Big Stone Lake Area Chamber Of Commerce Team | | Big Stone Lake Area Chamber Of Commerce | Chamber of Commerce | |
| | Beardstown Chamber of Commerce Team | | Beardstown Chamber of Commerce | Chamber of Commerce | |
| | Belleville Chamber of Commerce Team | | Belleville Chamber of Commerce | Chamber of Commerce | |
| | Blanco Chamber of Commerce Team | | Blanco Chamber of Commerce | Chamber of Commerce | |
| | Brighton Chamber of Commerce Team | | Brighton Chamber of Commerce | Chamber of Commerce | |
| | Bellwood Chamber ofCommerce & Industry Team | | Bellwood Chamber ofCommerce & Industry | Chamber of Commerce | |
| | Belle Glade Chamber of Commerce Team | | Belle Glade Chamber of Commerce | Chamber of Commerce | |
| | Beaverton Area Chamber of Commerce Team | | Beaverton Area Chamber of Commerce | Chamber of Commerce | |
| | Belfast Area Chamber Of Commerce Team | | Belfast Area Chamber Of Commerce | Chamber of Commerce | |
| | Benton City Chamberof Commerce Team | | Benton City Chamberof Commerce | Chamber of Commerce | |
| | Brunswick Area Chamber of Commerce Team | | Brunswick Area Chamber of Commerce | Chamber of Commerce | |
| | Ayden Chamber of Commerce Team | | Ayden Chamber of Commerce | Chamber of Commerce | |
| | Brownfield Chamber of Commerce Team | | Brownfield Chamber of Commerce | Chamber of Commerce | |
| | Blackstone Valley Chamber Of Commerce Team | | Blackstone Valley Chamber Of Commerce | Chamber of Commerce | |
| | Buckhannon-Upshur Chamber of Commerce Team | | Buckhannon-Upshur Chamber of Commerce | Chamber of Commerce | |
| | Boardman Chamber of Commerce Team | | Boardman Chamber of Commerce | Chamber of Commerce | |
| | Belgium Area Chamber of Commerce Team | | Belgium Area Chamber of Commerce | Chamber of Commerce | |
| | Botetourt County Chamber of Commerce Team | | Botetourt County Chamber of Commerce | Chamber of Commerce | |
| | Boron Chamber of Commerce Team | | Boron Chamber of Commerce | Chamber of Commerce | |
| | Baltimore City Chamber Of Commerce Team | | Baltimore City Chamber Of Commerce | Chamber of Commerce | |
| | Biddeford Saco Chamber Of Commerce Team | | Biddeford Saco Chamber Of Commerce & Industry | Chamber of Commerce | |
| | Birch Run Bridgeport Chamber Of Commerce Team | | Birch Run Bridgeport Chamber Of Commerce | Chamber of Commerce | |
| | Baldwin City Chamber of Commerce Team | | Baldwin City Chamber of Commerce | Chamber of Commerce | |
| | Avon Area Chamber Of Commerce Team | | Avon Area Chamber Of Commerce | Chamber of Commerce | |
| | Bradley County Chamber of Commerce Team | | Bradley County Chamber of Commerce | Chamber of Commerce | |
| | Brewster Chamber ofCommerce Team | | Brewster Chamber ofCommerce | Chamber of Commerce | |
| | Bolivar Area Chamber of Commerce Team | | Bolivar Area Chamber of Commerce | Chamber of Commerce | |
| | Big Sandy Chamber of Commerce Team | | Big Sandy Chamber of Commerce | Chamber of Commerce | |
| | Benton-West City Chamber of Commerce Team | | Benton-West City Chamber of Commerce | Chamber of Commerce | |
| | Brattleboro Area Chamber of Commerce Team | | Brattleboro Area Chamber of Commerce | Chamber of Commerce | |
| | Bloomington Chamber Of Commerce Team | | Bloomington Chamber Of Commerce | Chamber of Commerce | |
| | Broomfield Chamber of Commerce Team | | Broomfield Chamber of Commerce | Chamber of Commerce | |
| | Bayfield Area Chamber of Commerce Team | | Bayfield Area Chamber of Commerce | Chamber of Commerce | |
| | Bryan Area Chamber of Commerce Team | | Bryan Area Chamber of Commerce | Chamber of Commerce | |
| | Belvidere Area Chamber of Commerce Team | | Belvidere Area Chamber of Commerce | Chamber of Commerce | |
| | Beaumont Chamber of Commerce Team | | Beaumont Chamber of Commerce | Chamber of Commerce | |
| | Alaska Chamber of Commerce Team | | Alaska Chamber of Commerce | Chamber of Commerce | |
| | Bayview Chamber Of Commerce Team | | Bayview Chamber Of Commerce | Chamber of Commerce | |
| | Blairsville Union County C. of C. Team | | Blairsville Union County Chamber of Commerce | Chamber of Commerce | |
| | Buckhannon-Upshur Chamber of Commerce Team | | Buckhannon-Upshur Chamber of Commerce | Chamber of Commerce | |
| | Blakely-Early County Chamber of Commerce Team | | Blakely-Early County Chamber of Commerce | Chamber of Commerce | |
| | Brownsville Community C. of C. Team | | Brownsville Community Chamber of Commerce | Chamber of Commerce | |
| | Billings Chamber of Commerce Team | | Billings Chamber of Commerce | Chamber of Commerce | |
| | Belfast Area Chamber Of Commerce Team | | Belfast Area Chamber Of Commerce | Chamber of Commerce | |
| | Belfast Area Chamber Of Commerce Team | | Belfast Area Chamber Of Commerce | Chamber of Commerce | |
| | Berrien Springs-Eauclaire C. of C. Team | | Berrien Springs-Eauclaire Chamber Of Commerce | Chamber of Commerce | |
| | Blount County-Oneonta C. of C. Team | | Blount County-Oneonta Chamber of Commerce | Chamber of Commerce | |
| | Britt Chamber of Commerce Team | | Britt Chamber of Commerce | Chamber of Commerce | |
| | Beaufort Regional Chamber of Commerce Team | | Beaufort Regional Chamber of Commerce | Chamber of Commerce | |
| | Bedford Area Chamber of Commerce Team | | Bedford Area Chamber of Commerce | Chamber of Commerce | |
| | Anacortes Chamber of Commerce Team | | Anacortes Chamber of Commerce | Chamber of Commerce | |
| | Brighton Chamber of Commerce Team | | Brighton Chamber of Commerce | Chamber of Commerce | |
| | Blue Earth Area Chamber Of Commerce Team | | Blue Earth Area Chamber Of Commerce | Chamber of Commerce | |
| | Boyne Area Chamber Of Commerce Team | | Boyne Area Chamber Of Commerce | Chamber of Commerce | |
| | Bridger Chamber of Commerce Team | | Bridger Chamber of Commerce | Chamber of Commerce | |
| | Bolivar Area Chamber of Commerce Team | | Bolivar Area Chamber of Commerce | Chamber of Commerce | |
| | Big Bear Chamber of Commerce Team | | Big Bear Chamber of Commerce | Chamber of Commerce | |
| | Black Chamber of Commerce of Palm Beach Team | | Black Chamber of Commerce of Palm Beach | Chamber of Commerce | |
| | Borrego Springs Chamber of Commerce Team | | Borrego Springs Chamber of Commerce | Chamber of Commerce | |
| | Bouse Chamber of Commerce Team | | Bouse Chamber of Commerce | Chamber of Commerce | |
| | Big Sky Chamber of Commerce Team | | Big Sky Chamber of Commerce | Chamber of Commerce | |
| | Breaux Bridge Area Chamber of Commerce Team | | Breaux Bridge Area Chamber of Commerce | Chamber of Commerce | |
| | Bend Chamber of Commerce Team | | Bend Chamber of Commerce | Chamber of Commerce | |
| | Brattleboro Area Chamber of Commerce Team | | Brattleboro Area Chamber of Commerce | Chamber of Commerce | |
| | Brazosport Area Chamber of Commerce Team | | Brazosport Area Chamber of Commerce | Chamber of Commerce | |
| | Belmont Chamber of Commerce Team | | Belmont Chamber of Commerce | Chamber of Commerce | |
| | Booneville & Prentiss County Main Street Team | | Booneville & Prentiss County Main Street Assn | Chamber of Commerce | |
| | Billings Chamber of Commerce Team | | Billings Chamber of Commerce | Chamber of Commerce | |
| | Benkelman Chamber of Commerce Team | | Benkelman Chamber of Commerce | Chamber of Commerce | |
| | Brady McCulloch County C. of C. Team | | Brady McCulloch County Chamber Of Commerce | Chamber of Commerce | |
| | Belleville Chamber of Commerce Team | | Belleville Chamber of Commerce | Chamber of Commerce | |
| | Bedford Area Chamber of Commerce Team | | Bedford Area Chamber of Commerce | Chamber of Commerce | |
| | Boaz Area Chamber of Commerce Team | | Boaz Area Chamber of Commerce | Chamber of Commerce | |
| | Alamo Heights Chamber of Commerce Team | | Alamo Heights Chamber of Commerce | Chamber of Commerce | |
| | Breaux Bridge Area Chamber of Commerce Team | | Breaux Bridge Area Chamber of Commerce | Chamber of Commerce | |
| | Bronzeville Chamber of Commerce Team | | Bronzeville Chamber of Commerce | Chamber of Commerce | |
| | Bay Area Chamber Of Commerce Team | | Bay Area Chamber Of Commerce | Chamber of Commerce | |
| | Bolivar Peninsula Chamber of Commerce Team | | Bolivar Peninsula Chamber of Commerce | Chamber of Commerce | |
| | Brookfield Area Chamber of Commerce Team | | Brookfield Area Chamber of Commerce | Chamber of Commerce | |
| | Bellaire Area Chamber of Commerce Team | | Bellaire Area Chamber of Commerce | Chamber of Commerce | |
| | Bellmead Chamber of Commerce Team | | Bellmead Chamber of Commerce | Chamber of Commerce | |
| | Brandon Area Chamber of Commerce Team | | Brandon Area Chamber of Commerce | Chamber of Commerce | |
| | Belleville Area Chamber Of Commerce Team | | Belleville Area Chamber Of Commerce | Chamber of Commerce | |
| | Black CofC of Greater Kansas City Inc Team | | Black CofC of Greater Kansas City Inc | Chamber of Commerce | |
| | Brighton Chamber of Commerce Team | | Brighton Chamber of Commerce | Chamber of Commerce | |
| | Blue Lake Chamber of Commerce Team | | Blue Lake Chamber of Commerce | Chamber of Commerce | |
| | Bridgeport Area Chamber Of Commerce Team | | Bridgeport Area Chamber Of Commerce | Chamber of Commerce | |
| | Blackwell Chamber of Commerce Team | | Blackwell Chamber of Commerce | Chamber of Commerce | |
| | Brea Chamber of Commerce Team | | Brea Chamber of Commerce | Chamber of Commerce | |
| | Boise Metro Chamber of Commerce Team | | Boise Metro Chamber of Commerce | Chamber of Commerce | |
| | Blue Water Area Chamber Of Commerce Team | | Blue Water Area Chamber Of Commerce | Chamber of Commerce | |
| | Big Stone Lake Area Chamber Of Commerce Team | | Big Stone Lake Area Chamber Of Commerce | Chamber of Commerce | |
| | Brunswick Area Chamber of Commerce Team | | Brunswick Area Chamber of Commerce | Chamber of Commerce | |
| | Berlin Chamber Of Commerce Team | | Berlin Chamber Of Commerce | Chamber of Commerce | |
| | Adrian Area Chamber Of Commerce Team | | Adrian Area Chamber Of Commerce | Chamber of Commerce | |
| | Bellaire Area Chamber of Commerce Team | | Bellaire Area Chamber of Commerce | Chamber of Commerce | |
| | Belleville Chamber of Commerce Team | | Belleville Chamber of Commerce | Chamber of Commerce | |
| | Brookfield Area Chamber of Commerce Team | | Brookfield Area Chamber of Commerce | Chamber of Commerce | |
| | Bozeman Area Chamber of Commerce Team | | Bozeman Area Chamber of Commerce | Chamber of Commerce | |
| | Black Chamber of Commerce of Palm Beach Team | | Black Chamber of Commerce of Palm Beach | Chamber of Commerce | |
| | Beaumont Chamber of Commerce Team | | Beaumont Chamber of Commerce | Chamber of Commerce | |
| | Blanco Chamber of Commerce Team | | Blanco Chamber of Commerce | Chamber of Commerce | |
| | Brookings Area Chamber of Commerce Team | | Brookings Area Chamber of Commerce | Chamber of Commerce | |
| | Brazilian-American Chamber of Commerce Team | | Central Florida Brazilian American Chamber of Comm | Chamber of Commerce | |
| | Arroyo Grande Chamber of Commerce Team | | Arroyo Grande Chamber of Commerce | Chamber of Commerce | |
| | Bellingham Regional Chamber of Commerce Team | | Bellingham Regional Chamber of Commerce | Chamber of Commerce | |
| | Berea Chamber of Commerce Team | | Berea Chamber of Commerce | Chamber of Commerce | |
| | Bolivar Area Chamber of Commerce Team | | Bolivar Area Chamber of Commerce | Chamber of Commerce | |
| | Bedford County Chamber of Commerce Team | | Bedford County Chamber of Commerce | Chamber of Commerce | |
| | Beaverton Area Chamber of Commerce Team | | Beaverton Area Chamber of Commerce | Chamber of Commerce | |
| | Bridgeport Chamber of Commerce Team | | Bridgeport Chamber of Commerce | Chamber of Commerce | |
| | Boley Chamber of Commerce Team | | Boley Chamber of Commerce | Chamber of Commerce | |
| | Bronzeville Chamber of Commerce Team | | Bronzeville Chamber of Commerce | Chamber of Commerce | |
| | Belton Area Chamber of Commerce Team | | Belton Area Chamber of Commerce | Chamber of Commerce | |
| | Benson Area Chamber Of Commerce Team | | Benson Area Chamber Of Commerce | Chamber of Commerce | |
| | Beatty Chamber of Commerce Team | | Beatty Chamber of Commerce | Chamber of Commerce | |
| | Blue Earth Area Chamber Of Commerce Team | | Blue Earth Area Chamber Of Commerce | Chamber of Commerce | |
| | Brazoria Chamber ofCommerce Team | | Brazoria Chamber ofCommerce | Chamber of Commerce | |
| | Bixby Metro Chamber of Commerce Team | | Bixby Metro Chamber of Commerce | Chamber of Commerce | |
| | Black CofC of Greater Kansas City Inc Team | | Black CofC of Greater Kansas City Inc | Chamber of Commerce | |
| | Bonner Springs-Edwardsville Area CoC Team | | Bonner Springs-Edwardsville Area CoC | Chamber of Commerce | |
| | Batavia Chamber of Commerce Team | | Batavia Chamber of Commerce | Chamber of Commerce | |
| | Big Sandy Chamber of Commerce Team | | Big Sandy Chamber of Commerce | Chamber of Commerce | |
| | Bayonne Chamber of Commerce Team | | Bayonne Chamber of Commerce | Chamber of Commerce | |
| | Blue Earth Area Chamber Of Commerce Team | | Blue Earth Area Chamber Of Commerce | Chamber of Commerce | |
| | Bowie Chamber of Commerce Team | | Bowie Chamber of Commerce | Chamber of Commerce | |
| | Biloxi Bay Chamber of Commerce Team | | Biloxi Bay Chamber of Commerce | Chamber of Commerce | |
| | Bermuda Run Chamber of Commerce Team | | Bermuda Run Chamber of Commerce | Chamber of Commerce | |
| | Block Island Chamber of Commerce Team | | Block Island Chamber of Commerce | Chamber of Commerce | |
| | Bowling Green Chamber of Commerce Team | | Bowling Green Chamber of Commerce | Chamber of Commerce | |
| | Bristow Chamber of Commerce Team | | Bristow Chamber of Commerce | Chamber of Commerce | |
| | Belding Area Chamber Of Commerce Team | | Belding Area Chamber Of Commerce | Chamber of Commerce | |
| | Bottineau Chamber of Commerce Team | | Bottineau Chamber of Commerce | Chamber of Commerce | |
| | Brazilian-American Chamber of Commerce Team | | Central Florida Brazilian American Chamber of Comm | Chamber of Commerce | |
| | Bay Front Chamber of Commerce Team | | Bay Front Chamber of Commerce | Chamber of Commerce | |
| | Breese Chamber of Commerce Team | | Breese Chamber of Commerce | Chamber of Commerce | |
| | Berkeley Chamber of Commerce Team | | Berkeley Chamber of Commerce | Chamber of Commerce | |
| | Brookville Chamber of Commerce Team | | Brookville Chamber of Commerce | Chamber of Commerce | |
| | Blue Island Area Chamber of Commerce Team | | Blue Island Area Chamber of Commerce & Industry | Chamber of Commerce | |
| | Blackstone Valley Chamber Of Commerce Team | | Blackstone Valley Chamber Of Commerce | Chamber of Commerce | |
| | Allen Park Chamber Of Commerce Team | | Allen Park Chamber Of Commerce | Chamber of Commerce | |
| | Brick Township Chamber of Commerce Team | | Brick Township Chamber of Commerce | Chamber of Commerce | |
| | Boulder Junction Chamber of Commerce Team | | Boulder Junction Chamber of Commerce | Chamber of Commerce | |
| | Belgium Area Chamber of Commerce Team | | Belgium Area Chamber of Commerce | Chamber of Commerce | |
| | Beecher Chamber of Commerce Team | | Beecher Chamber of Commerce | Chamber of Commerce | |
| | Bell County Chamber of Commerce Team | | Bell County Chamber of Commerce | Chamber of Commerce | |
| | Big Stone Lake Area Chamber Of Commerce Team | | Big Stone Lake Area Chamber Of Commerce | Chamber of Commerce | |
| | Belhaven Community Chamber of Commerce Team | | Belhaven Community Chamber of Commerce | Chamber of Commerce | |
| | Bellmead Chamber of Commerce Team | | Bellmead Chamber of Commerce | Chamber of Commerce | |
| | Bibb County Chamberof Commerce Team | | Bibb County Chamberof Commerce | Chamber of Commerce | |
| | Bethany Area Chamber of Commerce Team | | Bethany Area Chamber of Commerce | Chamber of Commerce | |
| | Brookings Area Chamber of Commerce Team | | Brookings Area Chamber of Commerce | Chamber of Commerce | |
| | Bellmead Chamber of Commerce Team | | Bellmead Chamber of Commerce | Chamber of Commerce | |
| | Brazilian-American Chamber of Commerce Team | | Central Florida Brazilian American Chamber of Comm | Chamber of Commerce | |
| | Belding Area Chamber Of Commerce Team | | Belding Area Chamber Of Commerce | Chamber of Commerce | |
| | Birch Bay Chamber of Commerce Team | | Birch Bay Chamber of Commerce | Chamber of Commerce | |
| | Belton Chamber of Commerce Team | | Belton Chamber of Commerce | Chamber of Commerce | |
| | Boulder Chamber of Commerce Team | | Boulder Chamber of Commerce | Chamber of Commerce | |
| | Beattyville/Lee County C. of C. Team | | Beattyville/Lee County Chamber of Commerce | Chamber of Commerce | |
| | Brattleboro Area Chamber of Commerce Team | | Brattleboro Area Chamber of Commerce | Chamber of Commerce | |
| | Bitterroot Valley Chamber of Commerce Team | | Bitterroot Valley Chamber of Commerce | Chamber of Commerce | |
| | Blackstone Chamber of Commerce Team | | Blackstone Chamber of Commerce | Chamber of Commerce | |
| | Bellingham Regional Chamber of Commerce Team | | Bellingham Regional Chamber of Commerce | Chamber of Commerce | |
| | Brandon Area Chamber of Commerce Team | | Brandon Area Chamber of Commerce | Chamber of Commerce | |
| | Albany Park Chamber of Commerce Team | | Albany Park Chamber of Commerce | Chamber of Commerce | |
| | Belvidere Area Chamber of Commerce Team | | Belvidere Area Chamber of Commerce | Chamber of Commerce | |
| | Bath County Chamberof Commerce Team | | Bath County Chamberof Commerce | Chamber of Commerce | |
| | Brownsville-Haywood County C. of C. Team | | Brownsville-HaywoodCounty Chamber of Commerce | Chamber of Commerce | |
| | Bedford Area Chamber of Commerce Team | | Bedford Area Chamber of Commerce | Chamber of Commerce | |
| | Benton County/Camden Chamber of Commerce Team | | Benton County/Camden Chamber of Commerce | Chamber of Commerce | |
| | Britton Area Chamber of Commerce Team | | Britton Area Chamber of Commerce | Chamber of Commerce | |
| | Austin Chamber of Commerce Team | | Austin Chamber of Commerce | Chamber of Commerce | |
| | Bridge City Chamber of Commerce Team | | Bridge City Chamber of Commerce | Chamber of Commerce | |
| | Blairsville Union County C. of C. Team | | Blairsville Union County Chamber of Commerce | Chamber of Commerce | |
| | Broomfield Chamber of Commerce Team | | Broomfield Chamber of Commerce | Chamber of Commerce | |
| | Beachwood Chamber of Commerce Team | | Beachwood Chamber of Commerce | Chamber of Commerce | |
| | Bethany Area Chamber of Commerce Team | | Bethany Area Chamber of Commerce | Chamber of Commerce | |
| | Bozeman Area Chamber of Commerce Team | | Bozeman Area Chamber of Commerce | Chamber of Commerce | |
| | Benzie County Chamber Of Commerce Team | | Benzie County Chamber Of Commerce | Chamber of Commerce | |
| | Belmond Area Chamber of Commerce Team | | Belmond Area Chamber of Commerce | Chamber of Commerce | |
| | Boyne Area Chamber Of Commerce Team | | Boyne Area Chamber Of Commerce | Chamber of Commerce | |
| | Bethany Area Chamber of Commerce Team | | Bethany Area Chamber of Commerce | Chamber of Commerce | |
| | Belding Area Chamber Of Commerce Team | | Belding Area Chamber Of Commerce | Chamber of Commerce | |
| | Blue Island Area Chamber of Commerce Team | | Blue Island Area Chamber of Commerce & Industry | Chamber of Commerce | |
| | Boonville Area Chamber of Commerce Team | | Boonville Area Chamber of Commerce | Chamber of Commerce | |
| | Aynor Chamber of Commerce Team | | Aynor Chamber of Commerce | Chamber of Commerce | |
| | Blanco Chamber of Commerce Team | | Blanco Chamber of Commerce | Chamber of Commerce | |
| | Altadena Chamber ofCommerce Team | | Altadena Chamber ofCommerce | Chamber of Commerce | |
| | Brecksville Chamberof Commerce Team | | Brecksville Chamberof Commerce | Chamber of Commerce | |
| | Brookings-Harbor Chamber of Commerce Team | | Brookings-Harbor Chamber of Commerce | Chamber of Commerce | |
| | Blue Lake Chamber of Commerce Team | | Blue Lake Chamber of Commerce | Chamber of Commerce | |
| | Beaverhead Chamber of Commerce Team | | Beaverhead Chamber of Commerce | Chamber of Commerce | |
| | Baton Rouge Area Chamber Team | | Baton Rouge Area Chamber | Chamber of Commerce | |
| | Bend Chamber of Commerce Team | | Bend Chamber of Commerce | Chamber of Commerce | |
| | Big Lake Chamber Of Commerce Team | | Big Lake Chamber Of Commerce | Chamber of Commerce | |
| | Brooklyn Chamber of Commerce Team | | Brooklyn Chamber of Commerce | Chamber of Commerce | |
| | Blythe Area Chamberof Commerce Team | | Blythe Area Chamberof Commerce | Chamber of Commerce | |
| | Big Sandy Chamber of Commerce Team | | Big Sandy Chamber of Commerce | Chamber of Commerce | |
| | Belle Plaine Chamber of Commerce Team | | Belle Plaine Chamber of Commerce | Chamber of Commerce | |
| | Breese Chamber of Commerce Team | | Breese Chamber of Commerce | Chamber of Commerce | |
| | Brownwood Area Chamber of Commerce Team | | Brownwood Area Chamber of Commerce | Chamber of Commerce | |
| | Bethany Area Chamber of Commerce Team | | Bethany Area Chamber of Commerce | Chamber of Commerce | |
| | Brush Area Chamber of Commerce Team | | Brush Area Chamber of Commerce | Chamber of Commerce | |
| | Bonham Area Chamber of Commerce Team | | Bonham Area Chamber of Commerce | Chamber of Commerce | |
| | Berkeley Chamber of Commerce Team | | Berkeley Chamber of Commerce | Chamber of Commerce | |
| | Blackstone Chamber of Commerce Team | | Blackstone Chamber of Commerce | Chamber of Commerce | |
| | Batavia Chamber of Commerce Team | | Batavia Chamber of Commerce | Chamber of Commerce | |
| | Baytown Chamber of Commerce Team | | Baytown Chamber of Commerce | Chamber of Commerce | |
| | Brea Chamber of Commerce Team | | Brea Chamber of Commerce | Chamber of Commerce | |
| | Brownwood Area Chamber of Commerce Team | | Brownwood Area Chamber of Commerce | Chamber of Commerce | |
| | Bonham Area Chamber of Commerce Team | | Bonham Area Chamber of Commerce | Chamber of Commerce | |
| | Brevard-Transylvania Chamber of Commerce Team | | Brevard-Transylvania Chamber of Commerce | Chamber of Commerce | |
| | Box Elder Chamber of Commerce Team | | Box Elder Chamber of Commerce | Chamber of Commerce | |
| | Ashe County Chamber of Commerce Team | | Ashe County Chamberof Commerce & Visitors Center | Chamber of Commerce | |
| | Blooming Grove/Washingtonville CoC Team | | Blooming Grove/Washingtonville CoC | Chamber of Commerce | |
| | Belmont Chamber of Commerce Team | | Belmont Chamber of Commerce | Chamber of Commerce | |
| | Baytown Chamber of Commerce Team | | Baytown Chamber of Commerce | Chamber of Commerce | |
| | Benton Chamber of Commerce Team | | Benton Chamber of Commerce | Chamber of Commerce | |
| | Brandon Valley Area Chamber of Commerce Team | | Brandon Valley Area Chamber of Commerce | Chamber of Commerce | |
| | Bellwood Chamber ofCommerce & Industry Team | | Bellwood Chamber ofCommerce & Industry | Chamber of Commerce | |
| | Blue Springs Chamber of Commerce Team | | Blue Springs Chamber of Commerce | Chamber of Commerce | |
| | Beaufort Regional Chamber of Commerce Team | | Beaufort Regional Chamber of Commerce | Chamber of Commerce | |
| | Brownsville Community C. of C. Team | | Brownsville Community Chamber of Commerce | Chamber of Commerce | |
| | Brazosport Area Chamber of Commerce Team | | Brazosport Area Chamber of Commerce | Chamber of Commerce | |
| | Benton Chamber of Commerce Team | | Benton Chamber of Commerce | Chamber of Commerce | |
| | Buchanan Area Chamber Of Commerce Team | | Buchanan Area Chamber Of Commerce | Chamber of Commerce | |
| | Brentwood-Baldwin-Whitehall C. of C. Team | | Brentwood-Baldwin-Whitehall Chamber of Commerce | Chamber of Commerce | |
| | Brighton Chamber of Commerce Team | | Brighton Chamber of Commerce | Chamber of Commerce | |
| | Brookings-Harbor Chamber of Commerce Team | | Brookings-Harbor Chamber of Commerce | Chamber of Commerce | |
| | Block Island Chamber of Commerce Team | | Block Island Chamber of Commerce | Chamber of Commerce | |
| | Bloomingdale Chamber of Commerce Team | | Bloomingdale Chamber of Commerce | Chamber of Commerce | |
| | Boaz Area Chamber of Commerce Team | | Boaz Area Chamber of Commerce | Chamber of Commerce | |
| | Batavia Chamber of Commerce Team | | Batavia Chamber of Commerce | Chamber of Commerce | |
| | Brunswick County Chamber of Commerce Team | | Brunswick County Chamber of Commerce | Chamber of Commerce | |
| | Belgian-American Chamber of Commerce Team | | Belgian-American Chamber of Commerce | Chamber of Commerce | |
| | Boonville Area Chamber of Commerce Team | | Boonville Area Chamber of Commerce | Chamber of Commerce | |
| | Brownsville-Haywood County C. of C. Team | | Brownsville-HaywoodCounty Chamber of Commerce | Chamber of Commerce | |
| | Brownsville-Haywood County C. of C. Team | | Brownsville-HaywoodCounty Chamber of Commerce | Chamber of Commerce | |
| | Blue Island Area Chamber of Commerce Team | | Blue Island Area Chamber of Commerce & Industry | Chamber of Commerce | |
| | Bitterroot Valley Chamber of Commerce Team | | Bitterroot Valley Chamber of Commerce | Chamber of Commerce | |
| | Bay Springs Chamber of Commerce Team | | Bay Springs Chamber of Commerce | Chamber of Commerce | |
| | Bremen Chamber of Commerce Team | | Bremen Chamber of Commerce | Chamber of Commerce | |
| | Boulder Junction Chamber of Commerce Team | | Boulder Junction Chamber of Commerce | Chamber of Commerce | |
| | Blue Earth Area Chamber Of Commerce Team | | Blue Earth Area Chamber Of Commerce | Chamber of Commerce | |
| | Bemidji Area Chamber Of Commerce Team | | Bemidji Area Chamber Of Commerce | Chamber of Commerce | |
| | Belle Plaine Chamber of Commerce Team | | Belle Plaine Chamber of Commerce | Chamber of Commerce | |
| | Big Sky Chamber of Commerce Team | | Big Sky Chamber of Commerce | Chamber of Commerce | |
| | Bay Springs Chamber of Commerce Team | | Bay Springs Chamber of Commerce | Chamber of Commerce | |
| | Boyle Heights Chamber of Commerce Team | | Boyle Heights Chamber of Commerce | Chamber of Commerce | |
| | Blue Earth Area Chamber Of Commerce Team | | Blue Earth Area Chamber Of Commerce | Chamber of Commerce | |
| | Bismarck-Mandan Chamber of Commerce Team | | Bismarck-Mandan Chamber of Commerce | Chamber of Commerce | |
| | Blue Earth Area Chamber Of Commerce Team | | Blue Earth Area Chamber Of Commerce | Chamber of Commerce | |
| | Atwater Chamber Of Commerce Team | | Atwater Chamber Of Commerce | Chamber of Commerce | |
| | Bitterroot Valley Chamber of Commerce Team | | Bitterroot Valley Chamber of Commerce | Chamber of Commerce | |
| | Bowling Green Chamber of Commerce Team | | Bowling Green Chamber of Commerce | Chamber of Commerce | |
| | Bradley County Chamber of Commerce Team | | Bradley County Chamber of Commerce | Chamber of Commerce | |
| | Baytown Chamber of Commerce Team | | Baytown Chamber of Commerce | Chamber of Commerce | |
| | Bismarck-Mandan Chamber of Commerce Team | | Bismarck-Mandan Chamber of Commerce | Chamber of Commerce | |
| | Berrien Springs-Eauclaire C. of C. Team | | Berrien Springs-Eauclaire Chamber Of Commerce | Chamber of Commerce | |
| | Bodega Bay Area Chamber of Commerce Team | | Bodega Bay Area Chamber of Commerce | Chamber of Commerce | |
| | Bend Chamber of Commerce Team | | Bend Chamber of Commerce | Chamber of Commerce | |
| | Blue Lake Chamber of Commerce Team | | Blue Lake Chamber of Commerce | Chamber of Commerce | |
| | Bridge City Chamber of Commerce Team | | Bridge City Chamber of Commerce | Chamber of Commerce | |
| | Breckenridge ResortChamber of Commerce Team | | Breckenridge ResortChamber of Commerce | Chamber of Commerce | |
| | Berkeley County Chamber of Commerce Team | | Berkeley County Chamber of Commerce | Chamber of Commerce | |
| | Beattyville/Lee County C. of C. Team | | Beattyville/Lee County Chamber of Commerce | Chamber of Commerce | |
| | Beaverton Area Chamber of Commerce Team | | Beaverton Area Chamber of Commerce | Chamber of Commerce | |
| | Berlin Chamber Of Commerce Team | | Berlin Chamber Of Commerce | Chamber of Commerce | |
| | Bernardsville Chamber of Commerce Team | | Bernardsville Chamber of Commerce | Chamber of Commerce | |
| | Block Island Chamber of Commerce Team | | Block Island Chamber of Commerce | Chamber of Commerce | |
| | Beaver City Chamber of Commerce Team | | Beaver City Chamber of Commerce | Chamber of Commerce | |
| | Biddeford Saco Chamber Of Commerce Team | | Biddeford Saco Chamber Of Commerce & Industry | Chamber of Commerce | |
| | Broussard Chamber of Commerce Team | | Broussard Chamber of Commerce | Chamber of Commerce | |
| | Bryan Area Chamber of Commerce Team | | Bryan Area Chamber of Commerce | Chamber of Commerce | |
| | Borrego Springs Chamber of Commerce Team | | Borrego Springs Chamber of Commerce | Chamber of Commerce | |
| | Bayview Chamber Of Commerce Team | | Bayview Chamber Of Commerce | Chamber of Commerce | |
| | Bayfield Area Chamber of Commerce Team | | Bayfield Area Chamber of Commerce | Chamber of Commerce | |
| | Bibb County Chamberof Commerce Team | | Bibb County Chamberof Commerce | Chamber of Commerce | |
| | Brea Chamber of Commerce Team | | Brea Chamber of Commerce | Chamber of Commerce | |
| | Belgium Area Chamber of Commerce Team | | Belgium Area Chamber of Commerce | Chamber of Commerce | |
| | Bolingbrook Area Chamber of Commerce Team | | Bolingbrook Area Chamber of Commerce | Chamber of Commerce | |
| | Blue Earth Area Chamber Of Commerce Team | | Blue Earth Area Chamber Of Commerce | Chamber of Commerce | |
| | Battle Creek Area Chamber Of Commerce Team | | Battle Creek Area Chamber Of Commerce | Chamber of Commerce | |
| | Benbrook Area Chamber of Commerce Team | | Benbrook Area Chamber of Commerce | Chamber of Commerce | |
| | Brandon Valley Area Chamber of Commerce Team | | Brandon Valley Area Chamber of Commerce | Chamber of Commerce | |
| | Bitterroot Valley Chamber of Commerce Team | | Bitterroot Valley Chamber of Commerce | Chamber of Commerce | |
| | Benton City Chamberof Commerce Team | | Benton City Chamberof Commerce | Chamber of Commerce | |
| | Buckeye Valley Chamber of Commerce Team | | Buckeye Valley Chamber of Commerce | Chamber of Commerce | |
| | Beaver Dam Area Chamber of Commerce Team | | Beaver Dam Area Chamber of Commerce | Chamber of Commerce | |
| | Biddeford Saco Chamber Of Commerce Team | | Biddeford Saco Chamber Of Commerce & Industry | Chamber of Commerce | |
| | Benzie County Chamber Of Commerce Team | | Benzie County Chamber Of Commerce | Chamber of Commerce | |
| | Berryville Chamber of Commerce Team | | Berryville Chamber of Commerce | Chamber of Commerce | |
| | Big Stone Lake Area Chamber Of Commerce Team | | Big Stone Lake Area Chamber Of Commerce | Chamber of Commerce | |
| | Belle Plaine Chamber of Commerce Team | | Belle Plaine Chamber of Commerce | Chamber of Commerce | |
| | Boise Metro Chamber of Commerce Team | | Boise Metro Chamber of Commerce | Chamber of Commerce | |
| | Birch Run Bridgeport Chamber Of Commerce Team | | Birch Run Bridgeport Chamber Of Commerce | Chamber of Commerce | |
| | Brookfield Area Chamber of Commerce Team | | Brookfield Area Chamber of Commerce | Chamber of Commerce | |
| | Brandon Area Chamber of Commerce Team | | Brandon Area Chamber of Commerce | Chamber of Commerce | |
| | Bellville Chamber of Commerce Team | | Bellville Chamber of Commerce | Chamber of Commerce | |
| | Barton County Chamber of Commerce Team | | Barton County Chamber of Commerce | Chamber of Commerce | |
| | Brigantine Beach Chamber of Commerce Team | | Brigantine Beach Chamber of Commerce | Chamber of Commerce | |
| | Brown County Chamber of Commerce Team | | Brown County Chamber of Commerce | Chamber of Commerce | |
| | Belvidere Area Chamber of Commerce Team | | Belvidere Area Chamber of Commerce | Chamber of Commerce | |
| | Belmond Area Chamber of Commerce Team | | Belmond Area Chamber of Commerce | Chamber of Commerce | |
| | Brentwood-Baldwin-Whitehall C. of C. Team | | Brentwood-Baldwin-Whitehall Chamber of Commerce | Chamber of Commerce | |
| | Boardman Chamber of Commerce Team | | Boardman Chamber of Commerce | Chamber of Commerce | |
| | Bellflower Chamber of Commerce Team | | Bellflower Chamber of Commerce | Chamber of Commerce | |
| | Bonne Terre Chamber of Commerce Team | | Bonne Terre Chamber of Commerce | Chamber of Commerce | |
| | Blue Springs Chamber of Commerce Team | | Blue Springs Chamber of Commerce | Chamber of Commerce | |
| | Blue Island Area Chamber of Commerce Team | | Blue Island Area Chamber of Commerce & Industry | Chamber of Commerce | |
| | Alameda Chamber of Commerce Team | | Alameda Chamber of Commerce | Chamber of Commerce | |
| | Brimfield Area Chamber of Commerce Team | | Brimfield Area Chamber of Commerce | Chamber of Commerce | |
| | Blakely-Early County Chamber of Commerce Team | | Blakely-Early County Chamber of Commerce | Chamber of Commerce | |
| | Blue Hill Peninsula Chamber Of Commerce Team | | Blue Hill Peninsula Chamber Of Commerce | Chamber of Commerce | |
| | Auburn Chamber of Commerce Team | | Auburn Chamber of Commerce | Chamber of Commerce | |
| | Bonne Terre Chamber of Commerce Team | | Bonne Terre Chamber of Commerce | Chamber of Commerce | |
| | Bossier Chamber of Commerce Team | | Bossier Chamber of Commerce | Chamber of Commerce | |
| | Blue Water Area Chamber Of Commerce Team | | Blue Water Area Chamber Of Commerce | Chamber of Commerce | |
| | Bay Front Chamber of Commerce Team | | Bay Front Chamber of Commerce | Chamber of Commerce | |
| | Brawley Chamber of Commerce Team | | Brawley Chamber of Commerce | Chamber of Commerce | |
| | Bessemer Area Chamber of Commerce Team | | Bessemer Area Chamber of Commerce | Chamber of Commerce | |
| | Boulder Junction Chamber of Commerce Team | | Boulder Junction Chamber of Commerce | Chamber of Commerce | |
| | Bayfield Area Chamber of Commerce Team | | Bayfield Area Chamber of Commerce | Chamber of Commerce | |
| | Aspire Johnson County Team | | Aspire Johnson County | Chamber of Commerce | |
| | Brandon Area Chamber of Commerce Team | | Brandon Area Chamber of Commerce | Chamber of Commerce | |
| | Broomfield Chamber of Commerce Team | | Broomfield Chamber of Commerce | Chamber of Commerce | |
| | Bay Springs Chamber of Commerce Team | | Bay Springs Chamber of Commerce | Chamber of Commerce | |
| | Blaine Community Chamber of Commerce Team | | Blaine Community Chamber of Commerce | Chamber of Commerce | |
| | Brooklyn Area Chamber of Commerce Team | | Brooklyn Area Chamber of Commerce | Chamber of Commerce | |
| | Bolton Landing Chamber of Commerce Team | | Bolton Landing Chamber of Commerce | Chamber of Commerce | |
| | Brea Chamber of Commerce Team | | Brea Chamber of Commerce | Chamber of Commerce | |
| | Boulder Chamber of Commerce Team | | Boulder Chamber of Commerce | Chamber of Commerce | |
| | Angola Area Chamber of Commerce Team | | Angola Area Chamber of Commerce | Chamber of Commerce | |
| | Billings Chamber of Commerce Team | | Billings Chamber of Commerce | Chamber of Commerce | |
| | Baton Rouge Area Chamber Team | | Baton Rouge Area Chamber | Chamber of Commerce | |
| | Brillion Chamber ofCommerce Team | | Brillion Chamber ofCommerce | Chamber of Commerce | |
| | Benzie County Chamber Of Commerce Team | | Benzie County Chamber Of Commerce | Chamber of Commerce | |
| | Biloxi Bay Chamber of Commerce Team | | Biloxi Bay Chamber of Commerce | Chamber of Commerce | |
| | Blair County Chamber of Commerce Team | | Blair County Chamber of Commerce | Chamber of Commerce | |
| | Antioch Chamber of Commerce & Industry Team | | Antioch Chamber of Commerce & Industry | Chamber of Commerce | |
| | Boardman Chamber of Commerce Team | | Boardman Chamber of Commerce | Chamber of Commerce | |
| | Beatrice Area Chamber of Commerce Team | | Beatrice Area Chamber of Commerce | Chamber of Commerce | |
| | Brunswick-Golden Isles C. of C. Team | | Brunswick-Golden Isles Chamber of Commerce | Chamber of Commerce | |
| | Berkeley Chamber of Commerce Team | | Berkeley Chamber of Commerce | Chamber of Commerce | |
| | Bryan Area Chamber of Commerce Team | | Bryan Area Chamber of Commerce | Chamber of Commerce | |
| | Berrien Springs-Eauclaire C. of C. Team | | Berrien Springs-Eauclaire Chamber Of Commerce | Chamber of Commerce | |
| | Bellbrook-Sugarcreek Area C. of C. Team | | Bellbrook-Sugarcreek Area Chamber of Commerce | Chamber of Commerce | |
| | Belvidere Area Chamber of Commerce Team | | Belvidere Area Chamber of Commerce | Chamber of Commerce | |
| | Brooklyn Chamber of Commerce Team | | Brooklyn Chamber of Commerce | Chamber of Commerce | |
| | Bellevue Chamber of Commerce Team | | Bellevue Chamber of Commerce | Chamber of Commerce | |
| | Box Elder Chamber of Commerce Team | | Box Elder Chamber of Commerce | Chamber of Commerce | |
| | Belle Fourche Chamber of Commerce Team | | Belle Fourche Chamber of Commerce | Chamber of Commerce | |
| | Bethpage Chamber of Commerce Team | | Bethpage Chamber of Commerce | Chamber of Commerce | |
| | Bermuda Run Chamber of Commerce Team | | Bermuda Run Chamber of Commerce | Chamber of Commerce | |
| | Brownsville Community C. of C. Team | | Brownsville Community Chamber of Commerce | Chamber of Commerce | |
| | Birch Run Bridgeport Chamber Of Commerce Team | | Birch Run Bridgeport Chamber Of Commerce | Chamber of Commerce | |
| | Benton County/Camden Chamber of Commerce Team | | Benton County/Camden Chamber of Commerce | Chamber of Commerce | |
| | Aubrey Area Chamber of Commerce Team | | Aubrey Area Chamber of Commerce | Chamber of Commerce | |
| | Beecher Chamber of Commerce Team | | Beecher Chamber of Commerce | Chamber of Commerce | |
| | Blairsville Union County C. of C. Team | | Blairsville Union County Chamber of Commerce | Chamber of Commerce | |
| | Brigantine Beach Chamber of Commerce Team | | Brigantine Beach Chamber of Commerce | Chamber of Commerce | |
| | Beach Area Chamber of Commerce Team | | Beach Area Chamber of Commerce | Chamber of Commerce | |
| | Bayonne Chamber of Commerce Team | | Bayonne Chamber of Commerce | Chamber of Commerce | |
| | Breese Chamber of Commerce Team | | Breese Chamber of Commerce | Chamber of Commerce | |
| | Bowie Chamber of Commerce Team | | Bowie Chamber of Commerce | Chamber of Commerce | |
| | Big Sandy Chamber of Commerce Team | | Big Sandy Chamber of Commerce | Chamber of Commerce | |
| | Bottineau Chamber of Commerce Team | | Bottineau Chamber of Commerce | Chamber of Commerce | |
| | Blount Partnership Team | | Blount Partnership | Chamber of Commerce | |
| | Broward County Chamber of Commerce Team | | Broward County Chamber of Commerce | Chamber of Commerce | |
| | Bedford Area Chamber of Commerce Team | | Bedford Area Chamber of Commerce | Chamber of Commerce | |
| | Bay Springs Chamber of Commerce Team | | Bay Springs Chamber of Commerce | Chamber of Commerce | |
| | Brownfield Chamber of Commerce Team | | Brownfield Chamber of Commerce | Chamber of Commerce | |
| | Azle Area Chamber of Commerce Team | | Azle Area Chamber of Commerce | Chamber of Commerce | |
| | Beaverton Area Chamber of Commerce Team | | Beaverton Area Chamber of Commerce | Chamber of Commerce | |
| | Bethlehem Chamber of Commerce Team | | Bethlehem Chamber of Commerce | Chamber of Commerce | |
| | Beatty Chamber of Commerce Team | | Beatty Chamber of Commerce | Chamber of Commerce | |
| | Bolivar Peninsula Chamber of Commerce Team | | Bolivar Peninsula Chamber of Commerce | Chamber of Commerce | |
| | Batesburg-LeesvilleChamber of Commerce Team | | Batesburg-LeesvilleChamber of Commerce | Chamber of Commerce | |
| | Brainerd Lakes Chamber Of Commerce Team | | Brainerd Lakes Chamber Of Commerce | Chamber of Commerce | |
| | Biddeford Saco Chamber Of Commerce Team | | Biddeford Saco Chamber Of Commerce & Industry | Chamber of Commerce | |
| | Benson/San Pedro Valley C. of C. Team | | Benson/San Pedro Valley Chamber of Commerce | Chamber of Commerce | |
| | Boaz Area Chamber of Commerce Team | | Boaz Area Chamber of Commerce | Chamber of Commerce | |
| | Baxley-Appling County C. of C. Team | | Baxley-Appling County Chamber of Commerce | Chamber of Commerce | |
| | Brea Chamber of Commerce Team | | Brea Chamber of Commerce | Chamber of Commerce | |
| | Benzie County Chamber Of Commerce Team | | Benzie County Chamber Of Commerce | Chamber of Commerce | |
| | Belton Chamber of Commerce Team | | Belton Chamber of Commerce | Chamber of Commerce | |
| | Brisbane Chamber ofCommerce Team | | Brisbane Chamber ofCommerce | Chamber of Commerce | |
| | Boone County Chamber of Commerce Team | | Boone County Chamber of Commerce | Chamber of Commerce | |
| | Birch Run Bridgeport Chamber Of Commerce Team | | Birch Run Bridgeport Chamber Of Commerce | Chamber of Commerce | |
| | Brazilian-American Chamber of Commerce Team | | Brazilian-American Chamber of Commerce | Chamber of Commerce | |
| | Bolingbrook Area Chamber of Commerce Team | | Bolingbrook Area Chamber of Commerce | Chamber of Commerce | |
| | Benkelman Chamber of Commerce Team | | Benkelman Chamber of Commerce | Chamber of Commerce | |
| | Bradford Area Chamber of Commerce Team | | Bradford Area Chamber of Commerce | Chamber of Commerce | |
| | Blackstone Valley Chamber Of Commerce Team | | Blackstone Valley Chamber Of Commerce | Chamber of Commerce | |
| | Bruce Chamber of Commerce Team | | Bruce Chamber of Commerce | Chamber of Commerce | |
| | Belgrade Chamber of Commerce Team | | Belgrade Chamber of Commerce | Chamber of Commerce | |
| | Belle Glade Chamber of Commerce Team | | Belle Glade Chamber of Commerce | Chamber of Commerce | |
| | American Indian Chamber of Commerce Team | | American Indian Chamber of Commerce Of New Mexico | Chamber of Commerce | |
| | Belmont Chamber of Commerce Team | | Belmont Chamber of Commerce | Chamber of Commerce | |
| | Brush Area Chamber of Commerce Team | | Brush Area Chamber of Commerce | Chamber of Commerce | |
| | Brimfield Area Chamber of Commerce Team | | Brimfield Area Chamber of Commerce | Chamber of Commerce | |
| | Bryan Area Chamber of Commerce Team | | Bryan Area Chamber of Commerce | Chamber of Commerce | |
| | Brazosport Area Chamber of Commerce Team | | Brazosport Area Chamber of Commerce | Chamber of Commerce | |
| | Bedford Area Chamber of Commerce Team | | Bedford Area Chamber of Commerce | Chamber of Commerce | |
| | Boise Metro Chamber of Commerce Team | | Boise Metro Chamber of Commerce | Chamber of Commerce | |
| | Blackstone Chamber of Commerce Team | | Blackstone Chamber of Commerce | Chamber of Commerce | |
| | Brownsville Community C. of C. Team | | Brownsville Community Chamber of Commerce | Chamber of Commerce | |
| | Brownfield Chamber of Commerce Team | | Brownfield Chamber of Commerce | Chamber of Commerce | |
| | Baxley-Appling County C. of C. Team | | Baxley-Appling County Chamber of Commerce | Chamber of Commerce | |
| | Brigantine Beach Chamber of Commerce Team | | Brigantine Beach Chamber of Commerce | Chamber of Commerce | |
| | Blair County Chamber of Commerce Team | | Blair County Chamber of Commerce | Chamber of Commerce | |
| | Beaver Island Chamber Of Commerce Team | | Beaver Island Chamber Of Commerce | Chamber of Commerce | |
| | Bedford Area Chamber of Commerce Team | | Bedford Area Chamber of Commerce | Chamber of Commerce | |
| | Blowing Rock Chamber of Commerce Team | | Blowing Rock Chamber of Commerce | Chamber of Commerce | |
| | Bridgeport Chamber of Commerce Team | | Bridgeport Chamber of Commerce | Chamber of Commerce | |
| | Brentwood-Baldwin-Whitehall C. of C. Team | | Brentwood-Baldwin-Whitehall Chamber of Commerce | Chamber of Commerce | |
| | Boise Metro Chamber of Commerce Team | | Boise Metro Chamber of Commerce | Chamber of Commerce | |
| | Brownwood Area Chamber of Commerce Team | | Brownwood Area Chamber of Commerce | Chamber of Commerce | |
| | Brooklyn Area Chamber of Commerce Team | | Brooklyn Area Chamber of Commerce | Chamber of Commerce | |
| | Bethel Area Chamber Of Commerce Team | | Bethel Area Chamber Of Commerce | Chamber of Commerce | |
| | Bay Front Chamber of Commerce Team | | Bay Front Chamber of Commerce | Chamber of Commerce | |
| | Belgrade Chamber of Commerce Team | | Belgrade Chamber of Commerce | Chamber of Commerce | |
| | Brownsville Community C. of C. Team | | Brownsville Community Chamber of Commerce | Chamber of Commerce | |
| | Brandon Valley Area Chamber of Commerce Team | | Brandon Valley Area Chamber of Commerce | Chamber of Commerce | |
| | Alsip CofC & Economic Development Comm Team | | Alsip CofC & Economic Development Comm | Chamber of Commerce | |
| | Beggs Chamber of Commerce Team | | Beggs Chamber of Commerce | Chamber of Commerce | |
| | Blakely-Early County Chamber of Commerce Team | | Blakely-Early County Chamber of Commerce | Chamber of Commerce | |
| | Brady McCulloch County C. of C. Team | | Brady McCulloch County Chamber Of Commerce | Chamber of Commerce | |
| | Bensenville Chamberof Commerce Team | | Bensenville Chamberof Commerce | Chamber of Commerce | |
| | AbbyColby Crossings Chamber of Commerce Team | | AbbyColby Crossings Chamber of Commerce | Chamber of Commerce | |
| | Bastrop-Morehouse Chamber of Commerce Team | | Bastrop-Morehouse Chamber of Commerce | Chamber of Commerce | |
| | Blue Hill Peninsula Chamber Of Commerce Team | | Blue Hill Peninsula Chamber Of Commerce | Chamber of Commerce | |
| | Bend Chamber of Commerce Team | | Bend Chamber of Commerce | Chamber of Commerce | |
| | Bracken County Chamber of Commerce Team | | Bracken County Chamber of Commerce | Chamber of Commerce | |
| | Bolton Landing Chamber of Commerce Team | | Bolton Landing Chamber of Commerce | Chamber of Commerce | |
| | Broken Bow Chamber of Commerce Team | | Broken Bow Chamber of Commerce | Chamber of Commerce | |
| | Brookings Area Chamber of Commerce Team | | Brookings Area Chamber of Commerce | Chamber of Commerce | |
| | Bouse Chamber of Commerce Team | | Bouse Chamber of Commerce | Chamber of Commerce | |
| | Beaver City Chamber of Commerce Team | | Beaver City Chamber of Commerce | Chamber of Commerce | |
| | Birch Run Bridgeport Chamber Of Commerce Team | | Birch Run Bridgeport Chamber Of Commerce | Chamber of Commerce | |
| | Bellflower Chamber of Commerce Team | | Bellflower Chamber of Commerce | Chamber of Commerce | |
| | Brigantine Beach Chamber of Commerce Team | | Brigantine Beach Chamber of Commerce | Chamber of Commerce | |
| | Bellville Chamber of Commerce Team | | Bellville Chamber of Commerce | Chamber of Commerce | |
| | Bellevue Chamber of Commerce Team | | Bellevue Chamber of Commerce | Chamber of Commerce | |
| | Aptos Chamber of Commerce Team | | Aptos Chamber of Commerce | Chamber of Commerce | |
| | Brattleboro Area Chamber of Commerce Team | | Brattleboro Area Chamber of Commerce | Chamber of Commerce | |
| | Benson Area Chamber Of Commerce Team | | Benson Area Chamber Of Commerce | Chamber of Commerce | |
| | Berea Chamber of Commerce Team | | Berea Chamber of Commerce | Chamber of Commerce | |
| | Brewster Chamber ofCommerce Team | | Brewster Chamber ofCommerce | Chamber of Commerce | |
| | Anderson Valley Chamber of Commerce Team | | Anderson Valley Chamber of Commerce | Chamber of Commerce | |
| | Boardman Chamber of Commerce Team | | Boardman Chamber of Commerce | Chamber of Commerce | |
| | Big Sandy Chamber of Commerce Team | | Big Sandy Chamber of Commerce | Chamber of Commerce | |
| | Brattleboro Area Chamber of Commerce Team | | Brattleboro Area Chamber of Commerce | Chamber of Commerce | |
| | Brady McCulloch County C. of C. Team | | Brady McCulloch County Chamber Of Commerce | Chamber of Commerce | |
| | Bremen Chamber of Commerce Team | | Bremen Chamber of Commerce | Chamber of Commerce | |
| | Bellbrook-Sugarcreek Area C. of C. Team | | Bellbrook-Sugarcreek Area Chamber of Commerce | Chamber of Commerce | |
| | Bridge City Chamber of Commerce Team | | Bridge City Chamber of Commerce | Chamber of Commerce | |
| | Brawley Chamber of Commerce Team | | Brawley Chamber of Commerce | Chamber of Commerce | |
| | Benton County/Camden Chamber of Commerce Team | | Benton County/Camden Chamber of Commerce | Chamber of Commerce | |
| | Bouse Chamber of Commerce Team | | Bouse Chamber of Commerce | Chamber of Commerce | |
| | Berkeley Springs-Morgan County CoC Team | | Berkeley Springs-Morgan County CoC | Chamber of Commerce | |
| | Berkeley Chamber of Commerce Team | | Berkeley Chamber of Commerce | Chamber of Commerce | |
| | Batesburg-LeesvilleChamber of Commerce Team | | Batesburg-LeesvilleChamber of Commerce | Chamber of Commerce | |
| | Avalon Chamber of Commerce Team | | Avalon Chamber of Commerce | Chamber of Commerce | |
| | Bethlehem Chamber of Commerce Team | | Bethlehem Chamber of Commerce | Chamber of Commerce | |
| | Bayfield Area Chamber of Commerce Team | | Bayfield Area Chamber of Commerce | Chamber of Commerce | |
| | Blowing Rock Chamber of Commerce Team | | Blowing Rock Chamber of Commerce | Chamber of Commerce | |
| | Blue Water Area Chamber Of Commerce Team | | Blue Water Area Chamber Of Commerce | Chamber of Commerce | |
| | Benton Chamber of Commerce Team | | Benton Chamber of Commerce | Chamber of Commerce | |
| | Beatrice Area Chamber of Commerce Team | | Beatrice Area Chamber of Commerce | Chamber of Commerce | |
| | Brush Area Chamber of Commerce Team | | Brush Area Chamber of Commerce | Chamber of Commerce | |
| | Brodhead Chamber of Commerce Team | | Brodhead Chamber of Commerce | Chamber of Commerce | |
| | Benton County/Camden Chamber of Commerce Team | | Benton County/Camden Chamber of Commerce | Chamber of Commerce | |
| | Bloomington Chamber Of Commerce Team | | Bloomington Chamber Of Commerce | Chamber of Commerce | |
| | Bonner Springs-Edwardsville Area CoC Team | | Bonner Springs-Edwardsville Area CoC | Chamber of Commerce | |
| | Beaverton Area Chamber of Commerce Team | | Beaverton Area Chamber of Commerce | Chamber of Commerce | |
| | Berryville Chamber of Commerce Team | | Berryville Chamber of Commerce | Chamber of Commerce | |
| | Brady McCulloch County C. of C. Team | | Brady McCulloch County Chamber Of Commerce | Chamber of Commerce | |
| | Benton County/Camden Chamber of Commerce Team | | Benton County/Camden Chamber of Commerce | Chamber of Commerce | |
| | Beavercreek Chamber of Commerce Team | | Beavercreek Chamber of Commerce | Chamber of Commerce | |
| | Aledo Area Chamber of Commerce Team | | Aledo Area Chamber of Commerce | Chamber of Commerce | |
| | Bigfork Area Chamber of Commerce Team | | Bigfork Area Chamber of Commerce | Chamber of Commerce | |
| | Bath County Chamberof Commerce Team | | Bath County Chamberof Commerce | Chamber of Commerce | |
| | Benton Chamber of Commerce Team | | Benton Chamber of Commerce | Chamber of Commerce | |
| | Brookings-Harbor Chamber of Commerce Team | | Brookings-Harbor Chamber of Commerce | Chamber of Commerce | |
| | Brookings Area Chamber of Commerce Team | | Brookings Area Chamber of Commerce | Chamber of Commerce | |
| | Benson Area Chamber Of Commerce Team | | Benson Area Chamber Of Commerce | Chamber of Commerce | |
| | Bolton Landing Chamber of Commerce Team | | Bolton Landing Chamber of Commerce | Chamber of Commerce | |
| | Brunswick Area Chamber of Commerce Team | | Brunswick Area Chamber of Commerce | Chamber of Commerce | |
| | Brazilian-American Chamber of Commerce Team | | Brazilian-American Chamber of Commerce | Chamber of Commerce | |
| | Belgrade Chamber of Commerce Team | | Belgrade Chamber of Commerce | Chamber of Commerce | |
| | Bridgeport Chamber of Commerce Team | | Bridgeport Chamber of Commerce | Chamber of Commerce | |
| | Bell Gardens Chamber of Commerce Team | | Bell Gardens Chamber of Commerce | Chamber of Commerce | |
| | Bibb County Chamberof Commerce Team | | Bibb County Chamberof Commerce | Chamber of Commerce | |
| | Antigo Area Chamberof Commerce Team | | Antigo Area Chamberof Commerce | Chamber of Commerce | |
| | Affton Chamber of Commerce Team | | Affton Chamber of Commerce | Chamber of Commerce | |
| | Batesville Indiana Chamber of Commerce Team | | Batesville Indiana Chamber of Commerce | Chamber of Commerce | |
| | Bay Front Chamber of Commerce Team | | Bay Front Chamber of Commerce | Chamber of Commerce | |
| | Bristow Chamber of Commerce Team | | Bristow Chamber of Commerce | Chamber of Commerce | |
| | Bloomer Chamber of Commerce Team | | Bloomer Chamber of Commerce | Chamber of Commerce | |
| | Birch Run Bridgeport Chamber Of Commerce Team | | Birch Run Bridgeport Chamber Of Commerce | Chamber of Commerce | |
| | Bethlehem Chamber of Commerce Team | | Bethlehem Chamber of Commerce | Chamber of Commerce | |
| | Borger Chamber of Commerce Team | | Borger Chamber of Commerce | Chamber of Commerce | |
| | Brush Area Chamber of Commerce Team | | Brush Area Chamber of Commerce | Chamber of Commerce | |
| | Bouse Chamber of Commerce Team | | Bouse Chamber of Commerce | Chamber of Commerce | |
| | Buckeye Valley Chamber of Commerce Team | | Buckeye Valley Chamber of Commerce | Chamber of Commerce | |
| | Bermuda Run Chamber of Commerce Team | | Bermuda Run Chamber of Commerce | Chamber of Commerce | |
| | Bozeman Area Chamber of Commerce Team | | Bozeman Area Chamber of Commerce | Chamber of Commerce | |
| | Brownsville-Haywood County C. of C. Team | | Brownsville-HaywoodCounty Chamber of Commerce | Chamber of Commerce | |
| | Brookville Chamber of Commerce Team | | Brookville Chamber of Commerce | Chamber of Commerce | |
| | Blair County Chamber of Commerce Team | | Blair County Chamber of Commerce | Chamber of Commerce | |
| | Blakely-Early County Chamber of Commerce Team | | Blakely-Early County Chamber of Commerce | Chamber of Commerce | |
| | Baytown Chamber of Commerce Team | | Baytown Chamber of Commerce | Chamber of Commerce | |
| | Blair County Chamber of Commerce Team | | Blair County Chamber of Commerce | Chamber of Commerce | |
| | Breaux Bridge Area Chamber of Commerce Team | | Breaux Bridge Area Chamber of Commerce | Chamber of Commerce | |
| | Addison Chamber of Commerce & Industry Team | | Addison Chamber of Commerce & Industry | Chamber of Commerce | |
| | Brookings-Harbor Chamber of Commerce Team | | Brookings-Harbor Chamber of Commerce | Chamber of Commerce | |
| | Breaux Bridge Area Chamber of Commerce Team | | Breaux Bridge Area Chamber of Commerce | Chamber of Commerce | |
| | Blair County Chamber of Commerce Team | | Blair County Chamber of Commerce | Chamber of Commerce | |
| | Bastrop-Morehouse Chamber of Commerce Team | | Bastrop-Morehouse Chamber of Commerce | Chamber of Commerce | |
| | Bemidji Area Chamber Of Commerce Team | | Bemidji Area Chamber Of Commerce | Chamber of Commerce | |
| | Broken Arrow Chamber of Commerce Team | | Broken Arrow Chamber of Commerce | Chamber of Commerce | |
| | Boley Chamber of Commerce Team | | Boley Chamber of Commerce | Chamber of Commerce | |
| | Birch Run Bridgeport Chamber Of Commerce Team | | Birch Run Bridgeport Chamber Of Commerce | Chamber of Commerce | |
| | Blue Island Area Chamber of Commerce Team | | Blue Island Area Chamber of Commerce & Industry | Chamber of Commerce | |
| | Brookings-Harbor Chamber of Commerce Team | | Brookings-Harbor Chamber of Commerce | Chamber of Commerce | |
| | Brainerd Lakes Chamber Of Commerce Team | | Brainerd Lakes Chamber Of Commerce | Chamber of Commerce | |
| | Boone County Chamber of Commerce Team | | Boone County Chamber of Commerce | Chamber of Commerce | |
| | Bellmead Chamber of Commerce Team | | Bellmead Chamber of Commerce | Chamber of Commerce | |
| | Brownsville Community C. of C. Team | | Brownsville Community Chamber of Commerce | Chamber of Commerce | |
| | Brownsville-Haywood County C. of C. Team | | Brownsville-HaywoodCounty Chamber of Commerce | Chamber of Commerce | |
| | Brazilian-American Chamber of Commerce Team | | Brazilian-American Chamber of Commerce | Chamber of Commerce | |
| | Berrien Springs-Eauclaire C. of C. Team | | Berrien Springs-Eauclaire Chamber Of Commerce | Chamber of Commerce | |
| | Blair County Chamber of Commerce Team | | Blair County Chamber of Commerce | Chamber of Commerce | |
| | Broadview Heights Chamber of Commerce Team | | Broadview Heights Chamber of Commerce | Chamber of Commerce | |
| | Albertville Chamber of Commerce Team | | Albertville Chamber of Commerce | Chamber of Commerce | |
| | Bigfork Area Chamber of Commerce Team | | Bigfork Area Chamber of Commerce | Chamber of Commerce | |
| | Barnesville-Lamar County C. of C. Team | | Barnesville-Lamar County Chamber of Commerce | Chamber of Commerce | |
| | Belmond Area Chamber of Commerce Team | | Belmond Area Chamber of Commerce | Chamber of Commerce | |
| | Berea Chamber of Commerce Team | | Berea Chamber of Commerce | Chamber of Commerce | |
| | Beaver City Chamber of Commerce Team | | Beaver City Chamber of Commerce | Chamber of Commerce | |
| | Blount County-Oneonta C. of C. Team | | Blount County-Oneonta Chamber of Commerce | Chamber of Commerce | |
| | Berryville Chamber of Commerce Team | | Berryville Chamber of Commerce | Chamber of Commerce | |
| | Boonville Area Chamber of Commerce Team | | Boonville Area Chamber of Commerce | Chamber of Commerce | |
| | Bethlehem Chamber of Commerce Team | | Bethlehem Chamber of Commerce | Chamber of Commerce | |
| | Belmont Chamber of Commerce Team | | Belmont Chamber of Commerce | Chamber of Commerce | |
| | Biloxi Bay Chamber of Commerce Team | | Biloxi Bay Chamber of Commerce | Chamber of Commerce | |
| | Aurora Richland Twp. Chamber of Commerce Team | | Aurora Richland Twp. Chamber of Commerce | Chamber of Commerce | |
| | Benicia Chamber of Commerce Team | | Benicia Chamber of Commerce | Chamber of Commerce | |