We want to assist you with Invest Tunisia, get Business Opportunities in Tunisia as well as to search for and connect with leading Companies in Tunisia. We also provide a list of key Government trade advisors who assist you with doing business in Tunisia and other relevant business information on Tunisia. Specifically we offer three digital portals that are FREE to use and will be of interest to you…..You can join our Africa Business Community FREE so we can promote your company here. After that if you have a specific investment or business proposition add it to the Africa Business Opportunities Dashboard FREE. Want investment, or to find a business partner, are you selling real estate etc, do you have goods, products or services you want to promote? If so our Africa Business Opportunities Dashboard is for you. View some of the business opportunities uploaded by our Africa Business Community here. Fast growing, more established Tunisia companies with experienced management teams looking for investment can add themselves to our closed AFSIC African Investments Dashboard – after you have uploaded information about your investment opportunity we can send it directly into the inbox of many of Africa's most important investors. To benefit from any of these options join our Africa Business Community today FREE !
Our team runs AFSIC – Investing in Africa, perhaps Africa's most important investment event. To keep updated on AFSIC and forthcoming business and investment trips to Tunisia please Subscribe to our Mailers below.
Subscribe Now for Business Opportunities!
Knowledge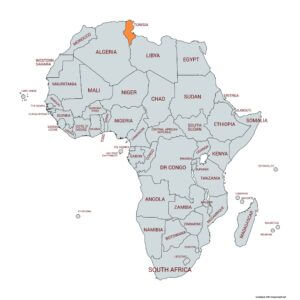 Country overview: Tunisia is located in North Africa bordered by the Mediterranean Sea on the north. It shares borders with Algeria to the west and Libya to the southeast. It gained its independence from France on 28 March 1956. Its capital is Tunis with 24 Provinces (Governorates). It is a multiparty Parliamentary republic with President sitting as the Head of State and Prime Minister as the Head of Government. It runs a unicameral legislative system of government. Major languages in the country include Arabic (Official) and French as language of commerce. Islam is the predominant religion and Arabs are the major ethnic group with very few European group. It has a mixed legal system of civil law, based on the French civil code and Islamic (sharia) law, some judicial review of legislative acts in the Supreme Court in joint session. It has an area size of 0.163 million sq km.
Demographic Information: Tunisia has an estimated population of 11.8 million comprising mostly of mid-age population (25-54years) which makes up about 53% of the population, those in the age bracket of less than 25 years makes up of about 38.2% of the population and above 65 years age group makes up of about 8.8% of the population. Average population density is estimated at 76 inhabitants/km2. In terms of human development indicators, it has a life expectancy of 78.4 years (Women) and 74.9 years (Men). It achieved universal primary education with a 115.4% Primary enrolment rate in 2018 and overall literacy level of 81.8% as at 2015.
Broad Economic Overview: Tunisia has many advantages, including proximity to Europe, diverse industries (aeronautics, chemicals, textiles), high agricultural and fishery potential, and sizable deposits of phosphates, oil, and gas. Agriculture account for 10.4% of the GDP and employ 13% of the workforce (World Bank). The tourism industry (beach, business, mountain, oasis, eco-tourism, and seawater therapy) was until 2011 a significant source of growth and employment. The country experienced Jasmin Revolution in 2011 caused by high unemployment, inequalities and less inclusiveness which culminated in Arab spring revolution that engulfed the Arab nations thereafter. Tunisia's government remains under pressure to boost economic growth quickly to mitigate chronic socio-economic challenges, especially high levels of youth unemployment, which has persisted since the 2011 revolution. Successive terrorist attacks against the tourism sector and worker strikes in the phosphate sector, which combined account for nearly 15% of GDP, slowed growth from 2015 to 2017. It managed to achieve a 1.9% 5yr compound annual GDP growth rate in 2019. Its currency is Tunisia Dinar. Main export includes Cotton, phosphate and chemicals, Textiles, hydrocarbons, electrical equipments, semi-finished goods, clothings etc. Major imports include Fuels, Machinery and Equipment, Foodstuffs, Chemicals, textile etc.
Investment Opportunities:  Tunisia is implementing plans to liberalise its economy and to integrate it into the world economy. It recently introduced a new competition law following the cancellation of the previous provisions that fixes price, limit entry of companies into certain sectors and controls production, distribution, investment, etc. It also adopted a new investment law that simplifies the procedures for obtaining licenses, permits and investment authorisations and limits restrictions on the hiring of foreign workers. Tunisia is an ideal investment destination in Africa given the country's proximity to the European market, sub-Saharan Africa and the Middle East and its free trade agreements with the EU, and much of Africa. Its capital city Tunis is, on average, two hours flight from the main European capitals. Investment opportunities are available in the following sector of the economy: Equipment Manufacture, aerospace industry, Agribusiness, Plastic, Leather & Footwear, Textile & Apparel, Mechanical, Electrical and Electronic etc.
Invest Tunisia – Recommended Contacts
List of Companies – Invest Tunisia
Want to add your Tunisia Company to our List? Sign Up Here.
| | Name | Job Title | Company Name | Business service Provided | Contact |
| --- | --- | --- | --- | --- | --- |
| | Abdallah NAOUAI | Expert/Consultant/Manager and co-founder | 3C-CONSULTING | Other | |
| | Achraf Ellouze | CEO | BSP | NA | |
| | Adel Dajani | Founding Partner | Maghreb Venture Partners | Investment Banking | |
| | Ahmed Ennouri | Manager | Tahaddi llc | NA | |
| | Ali Kharraf | Director | National Agency for Energy Conservation | Government Official | |
| | Anis Ben Hassine | Ceo | SMVDA Ain Batria I | Other | |
| | arslan zribi | CEO | redlionmarketing | Marketing Services | |
| | Asma Berrima | Senior Relationship Manager | Africinvest Private Credit | NA | |
| | Aymen Soufi | Investment Specialist | Own Account | Investment Banking | |
| | Ayoub Cheffai | Directeur Comptabilite & Transit | SANCELLA | Other | |
| | Bassem Loukil | CEO | THE LOUKIL GROUP | Investor - Institutional | |
| | belhadj jrad | Managing Partner | SMART FINANCE | NA | |
| | Doqtoor.com - M SANTE Plus BEN HMIDA | CEO | M ESANTE PLUS | NA | |
| | El Garci | CEO | GARCICOM | NA | |
| | Fatma Attia | Partner Lawyer | AYADI & ATTIA Law Firm | Legal Services | |
| | Ferid Tounsi | CHAIRMAN | TUNISIE AFRIQUE EXPORT | Consultant - General | |
| | Fouad Ayed | Self Employed | 1850080 Alberta ltd. | NA | |
| | Ghazi Saddem | Chief Operating Officer and Lead Program Manager | Betacube | Business Accelerator or Incubator | |
| | Hatem BACCOUR | Chartered Accountant | HATEM BACCOUR | Consultant - General | |
| | Hatem Ben Rejeb | | Tannerie Mégisserie Ben Rejeb | Investor - Personal | |
| | HELMI BRINIS | CEO Africa, Associate & Co-fondateur | ALSPECTIVE AFRICA | Human Resources Services | |
| | Hichem Ben Fadhl | CEO | TLedger | Banking Services | |
| | Hichem Mokni | Business Developer and R&D director | AVIONAV | Other | |
| | Héla BEN FAYALA | Senior Consultant | Ieg corporate advisory | NA | |
| | Khaled SMACHE | CEO | VALICAP S.A. | Trade Finance | |
| | Khaled Zargelayoun | CEO | Monetics Consulting | NA | |
| | khouloud Hasnaoui | Manager marketing | MEDICA SUD GROUP | Other | |
| | Maged Elmontaser | Regional Sales Director - MENA | Dimitra Technology | Marketing and Public Relations Services;NGO;Trade and Investment Promotion Agency;Development Bank;Consultant - General;Consultant - ESG;Stock Exchange;Chamber of Commerce;Regional Trade Organisation;Software or Technology Services;Government Minister;Development Finance Institution;Fund Administration;Human Resources - Training | |
| | Mohamed Dridi mohamed | Manager | independant | Other | |
| | NEJI Wael | Head Of Finance | Wael NEJI | Financial Services | |
| | Oualid Loukil | Owner | LOUKIL GROUP | Consultant - General | |
| | Ouanès HASSANI | General Manager | BIOTECH PHARMA | Health Services | |
| | Radhouane Bouricha | General Manager | Helioflex | Investor - Personal | |
| | Ramzi Gara | investment promotion Officer | FIPA-Tunisia | NA | |
| | Saber Gharbi | Executive Partner | CGS BUSINESS FINANCIAL ADVISORY | Corporate Advisory | |
| | Samia Tnani | Head of Credit | Africinvest Private Credit | Other | |
| | Sawsan Bellaj | CEO | Etakwin | NA | |
| | Sawsan Bellaj Sawsan Bellaj | Consultant | Etakwin | Human Resources Services | |
| | Sawssen Kacem | Business Manager | Bosky | Dealmaker | |
| | Tarek Kamoun | Chief Executive Officer | K2LIS | NA | |
| | Tarek Mansour | Senior Associate | CAP Bank | Investment Banking | |
| | Thierry Papillion | Partenaire Manager | Africanow SME\'s Consulting | Banking Services | |
| | wadi Mzid | Head of Corporate banking | Banque Zitouna | Banking Services | |
| | Walid Ben Turkia | General Manager | Prospetica | Dealmaker | |
| | wiem nouri | general manager | proconsult tunisia | Consultant - General | |
Contact Us for More Information on Invest Tunisia
Our website contains comprehensive information related to Invest Tunisia and information on the best investment opportunities in Africa, how to invest in Africa and where to invest in Africa. It also contains a wealth of information on African Investors and Funds, who Invests in Africa, which investors are relevant to you and how to contact them. This page is designed to help you find your information as quickly as possible.
Our focus is on matching individuals, companies and funds wanting to invest in Africa with information on how and where to invest in Africa, Africa's best investment opportunities in addition to identifying companies, funds and individuals looking for investment, and comprehensive information on who is investing in Africa, Africa investors, how to get funding, the best Africa investment apps, African investment platforms, Africa's top corporate service providers, business leaders and communities etc.
Initially please review the following suggestions that may be useful:
---
Africa Investor Research
In order to assist you efficiently locate the information you require on Invest Tunisia we consolidate information on African Investments (funds, companies, investment opportunities. stock exchanges, apps) on our page https://invest-in-africa.co/africa-investments/.
If this page is not relevant then go to our central research page https://invest-in-africa.co/africa-business that acts as a repository of information relating to Africa's investors. best investments, business, trade and investment world. This library will assist with your query Invest Tunisia. The information covers queries relating to:
Investing in Africa: Helping individuals, African institutional investors or business investors identify Africa's best business and investment opportunities, which country they are located in, and how to access these investment opportunities including recommendations on online business development, African stockbrokers, African crowdfunders, and appropriate investment platforms, hubs or apps;
Why Invest in Africa?: Providing research on why Africa is, in our opinion, such a great investment opportunity;
Applying for Funding: Assisting individuals and companies with African businesses, projects or concepts or ideas to raise money from Africa investors, as well as providing details on who the Africa investors are, their sector preferences, and whether they are focused on more developed companies, or focused on venture capital, angel or seed investment opportunities;
Africa Investment Forums: Facilitating Investors and Companies seeking investment or business development opportunities to meet each other at highly focused and relevant Africa Investment Events;
Where is Africa's Investment coming from? Providing information on who is investing in Africa, which countries are investing in Africa, and which African countries are receiving the investment;
Promoting yourself for FREE: How to add yourself (or search) our Directory of Africa's top business executives to facilitate your business development and investment initiatives.
---
Still looking for the Correct Information on Invest Tunisia?
In order for us to assist you with your inquiry on Invest Tunisia click one or more of the topics below that are of interest to you so that we can route you to the appropriate web page:
Ready to attend AFSIC – Investing in Africa, Africa's Investment Event?
AFSIC – Investing in Africa is believed to be the largest annual Africa investment event taking place outside Africa. It is an exceptional location to meet Africa's business leaders and investment community in one place at one time. If you would like to learn more or attend AFSIC – Investing in Africa you can download the Event Brochure or please visit www.afsic.net.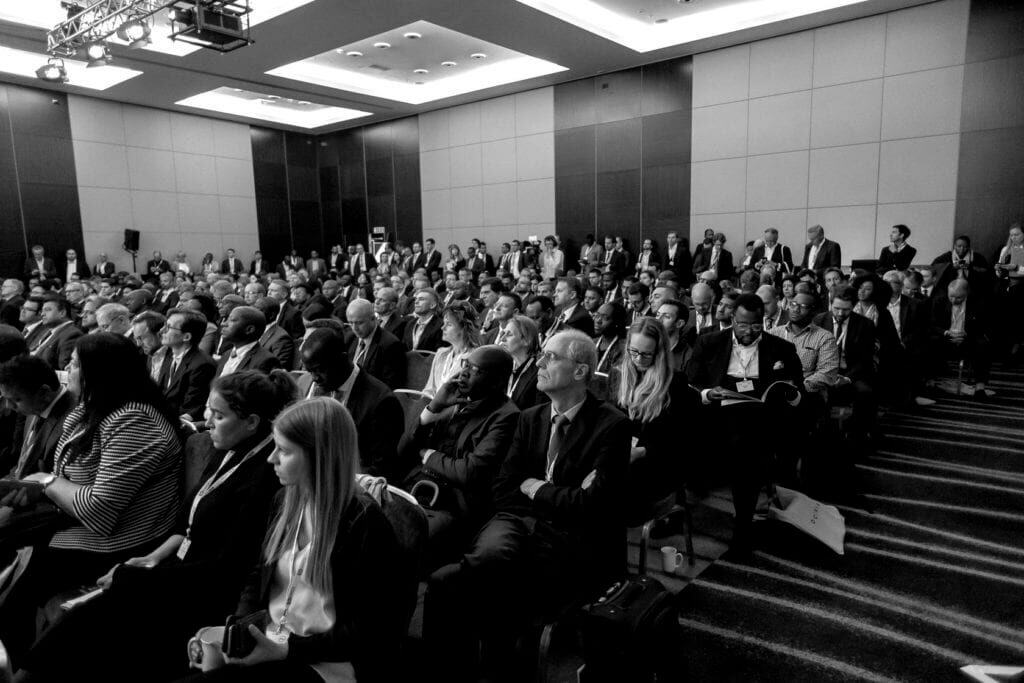 ---
Do you Want to Promote your Company's Services across Africa for FREE?
If you would like to Promote yourself and your Company across Africa and globally, then please visit our Homepage. Click 'Promote My Company's Services' and follow the instructions to join our community. There is no charge.
---
Do you Want to Find Africa's Top Business Leaders and Business Service Providers? Search Our Database for FREE.
Go to our Homepage and click on 'Search Our Database'. You can filter your search by business sector, keywords such as Invest Tunisia and more.
---
Do you Want to Supercharge your Company's Presence across Africa and with Businesses and Investors focused on Africa?
Please contact us on investments@invest-in-africa.co if you would like our team to contact you regarding the multiple ways in which we can assist your business development and investment plans in Africa or how we can provide you with additional profile across the entire African continent.
---
Want to Contribute to our Website?
Do you have specialist knowledge or insights regarding Invest Tunisia, Africa Trade, Business or Investment opportunities that you would like to share with our readers? If so please review our page on Submitting Articles. https://invest-in-africa.co/submit-an-article/
---
Subscribe to Mailers
Do you want to Subscribe to our mailers to keep yourself updated on Invest Tunisia? Please add yourself to our Mailing List using the Subscribe to our Newsletter button at the bottom of our Homepage.
---
Contact Us
We are always looking to grow partnerships in Africa. If that is of interest or if we have not been able to resolve your query on Invest Tunisia then please get in touch with us at investments@invest-in-africa.co
---
Other Information Sources
Unable to find the information that you require? You may want to access the following internet sites to obtain further information on Africa, investing in Africa, African business and African investment opportunities….
African Development Bank: www.afdb.org
African Investments: www.africaninvestments.co
AFSIC – Investing in Africa Event: www.afsic.net
BBC Africa: www.bbc.co.uk/news/world/africa
Investing in Africa: www.invest-in-africa.co
---
About Us
Our team has enormous experience living, working and investing in Africa. We have a comprehensive view on investment opportunities in Africa and Africa's most important investors and we cover all 54 countries in Africa. As such we should be able to assist you on your query on Invest Tunisia. Our experience is evidenced by the success of our annual AFSIC – Investing in Africa event which we believe is the largest annual Africa investment event taking place outside Africa, and one of the most important conduits of investment into Africa.  More information on us and our team is available here.