We want to assist you Invest in Sudan, get Business Opportunities in Sudan as well as to search for and connect with leading Companies in Sudan. We also provide a list of key Government trade advisors who assist you with doing business in Sudan and other relevant business information on Sudan. Specifically we offer three digital portals that are FREE to use and will be of interest to you…..You can join our Africa Business Community FREE so we can promote your company here. After that if you have a specific investment or business proposition add it to the Africa Business Opportunities Dashboard FREE. Want investment, or to find a business partner, are you selling real estate etc, do you have goods, products or services you want to promote? If so our Africa Business Opportunities Dashboard is for you. View some of the business opportunities uploaded by our Africa Business Community here. Fast growing, more established Sudan companies with experienced management teams looking for investment can add themselves to our closed AFSIC African Investments Dashboard – after you have uploaded information about your investment opportunity we can send it directly into the inbox of many of Africa's most important investors. To benefit from any of these options join our Africa Business Community today FREE !
Our team runs AFSIC – Investing in Africa, perhaps Africa's most important investment event. To keep updated on AFSIC and forthcoming business and investment trips to Algeria please Subscribe to our Mailers below.
Subscribe to our newsletter
Knowledge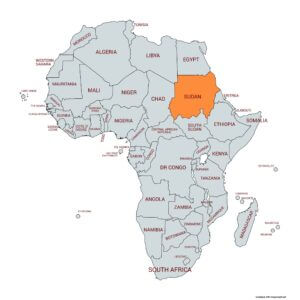 Country overview: Sudan is located in north east Africa bordering the Red Sea. It shares borders with Ethiopia to the southeast, Eritrea to the east, Egypt to the north,  Chad to the west, Libya to the northwest,  South Sudan  to the south and Central Africa Republic to the south west. It gained independence from Egypt and the UK on 1st January 1956. Its capital is Khartoum with 18 regional states which serves as administrative division. It is a Presidential Republic but currently being govern by an alliance between civilian opposition and military council. Sudan is undergoing democratic transition process, which has been welcomed by the international community. It has a transition legislative council that currently replaces National legislature until a proper election is conducted in 2022. Its official languages are English and Arabic. It is predominantly moslem with minority Christianity. It has a mixed legal system based on Islamic (sharia) law and English Common law. It has an area size of 1.86 million sq km.
Demographic Information: Sudan  has an estimated population of 45.56 million comprising mostly of younger population (less than 25 years) which makes up about 63.0% of the population, those in the age bracket of 25-64 years makes up  about 34.0% of the population and above 65 years age group makes up about 3.0% of the population.  Average population density is estimated at 25 inhabitants/km2. In terms of human development indicators, it has a life expectancy of 68.8 years (Women) and 64.3 years (Men). It achieved universal primary education with a 76.82% Primary enrolment rate in 2017 and overall literacy level of 60.7% as at 2018.
Broad Economic Overview: Sudan's economy was driven by the oil sector but the secession of South Sudan cost Sudan two-thirds of its oil revenue. South Sudan hosts 80% of Sudan's Oilfields. Sudan has struggled to stabilize its economy and make up for the loss of foreign exchange earnings. Sudan is attempting to develop non-oil sources of revenues, such as gold mining and agriculture.  Sudan is Africa's third largest gold producer after South Africa and Ghana, and gold production is expected to support the mining sector despite its low productivity, with artisanal mining accounting for 80% of production. It is the world's largest exporter of gum Arabic, Sudan produces 75-80% of the world's total output. Agriculture continues to employ 80% of the work force as about 63% of Sudan's land is agricultural, and only 15–20% of it is under cultivation. Real GDP contracted further in 2019 by an estimated 2.4% from 2.3% contraction in 2018. A weak business environment due to political uncertainty continues to discourage private investment and dampen confidence and productivity. Sudan currency is Sudanese pound which was introduced after the secession of South Sudan in 2011.
Investment Opportunities: Sudan's lack of integration into international trade, political instability and a weak business environment continues to deter private investment. However, investment opportunities abound in the agriculture, mining, energy and industrial sectors. Sudan has extensive arable land of which about 85% remains uncultivated. Sudan is very rich in wildlife and there are investment opportunities for modern livestock farming. It has vast mineral deposits that have not been exploited; mineral deposits which have been  discovered in different parts of the country awaiting investors include gold, silver, iron ore, chromate, mica, silica, gypsum, granite, marble, chinaclay, manganese, asbestos, trauna (costic soda), talc and lime stone, copper, zink, lead, cement, small quantities of mica, chromate, asbestos and marble. Sudan has abundant potential renewable energy sources even though the country has shortage of energy, especially electricity. Sudan can boast of the River Nile with many cataracts and waterfalls, strong winds, sun, all these sources provide excellent opportunities for renewable energy investments.
Invest Sudan – Recommended Contacts in Sudan
| | Name | Job Title | Company Name | Business service Provided | Contact |
| --- | --- | --- | --- | --- | --- |
List of Companies in Sudan
Want to add your Sudan Company to our List? Sign Up Here.
| | Name | Job Title | Company Name | Business service Provided | Contact |
| --- | --- | --- | --- | --- | --- |
| | Ahmed Suliman | G manager | Sudanese factory for the production of solar panels | Investor - Personal | |
| | Ashraf Saeed | Founder | JANA Crops Trading | NA | |
| | Awadalla Matar | Consultant Laparoscopic Surgeon | Al-Ain Al-Electroniya company Ltd. | NA | |
| | Azzam Mohammed | e-health | Mawid Tabebk | Other | |
| | Badreldin eldawi | MD | WeGrow for Consultancy and Training Co.LTD | Consultant - General | |
| | Eltayeb Abdallah Eltayeb Khalafallah | CEO | Agribusiness Sudan Co | Other | |
| | Filippo Taliente | Project development | Nubland Energy | NA | |
| | Hisham Allam | Head Of Corporate Banking | Blue Nile Mashreg Bank | Investor - Corporate | |
| | Ibrahim Al Mansoury | GM | Eltigani Agribusiness | NA | |
| | Jaser Osmond | ops manager | uuk2 | NA | |
| | Lozi bae | Clothing company | Aventmor | Investor - Personal | |
| | Mina Hani Bushra George George | Deputy Manager- Hydro power enegineer | Al Ashbal Engineering co.ltd Voith Hydro Sudan | NA | |
| | Mina Hani Bushra George George | Deputy Manager | Al Ashbal Engineering co.ltd | Offshore Trust and Corporate Services | |
| | Mina Hani George | Deputy Manager-- family business | Al Ashbal Engineering co.ltd | Business Intelligence | |
| | Mohammed Mahgoub | Founding partner | Mohammed Fawzi Audit and Accounting services | Accountant | |
| | Mohanad elfadil | CEO | scoipion | Human Resources - Training | |
| | Mr Tarig Y Ahmed Mr Tarig Y Ahmed | Engineer | Hybrid Energy Solutions | NA | |
| | Muddathir Rabie | investor | muddathir | NA | |
| | Nasser Bishara | CEO | Middle east printing | Trade Finance | |
| | Nilesh Narendrakumar Bhogilal Mehta | Manager | Al Rabee Carton Factory | Investor - Personal | |
| | Sara Hassanein | Co- Founder | ALNAZIR INTERNATIONAL CO. LTD | NA | |
| | Tamir Fadul | CEO. | Agrovine Engineering | NA | |
| | Yousif Awadelsid Ahmed Mohamed | CEO | Osprey Agricultural Investment & Livestock Investment Co. Ltd. | NA | |
Contact Us for More Information
Our website contains comprehensive information related to Africa investors group and information on the best investment opportunities in Africa, how to invest in Africa and where to invest in Africa. It also contains a wealth of information on African Investors and Funds, who Invests in Africa, which investors are relevant to you and how to contact them. This page is designed to help you find your information as quickly as possible.
Our focus is on matching individuals, companies and funds wanting to invest in Africa with information on how and where to invest in Africa, Africa's best investment opportunities in addition to identifying companies, funds and individuals looking for investment, and comprehensive information on who is investing in Africa, Africa investors, how to get funding, the best Africa investment apps, African investment platforms, Africa's top corporate service providers, business leaders and communities etc.
Initially please review the following suggestions that may be useful:
---
Africa Investor Research
In order to assist you efficiently locate the information you require we consolidate information on African Investments (funds, companies, investment opportunities. stock exchanges, apps) on our page https://invest-in-africa.co/africa-investments/.
If this page is not relevant then go to our central research page https://invest-in-africa.co/africa-business that acts as a repository of information relating to Africa's investors. best investments, business, trade and investment world. This library will assist with your query Africa investors group. The information covers queries relating to:
Investing in Africa: Helping individuals, African institutional investors or business investors identify Africa's best business and investment opportunities, which country they are located in, and how to access these investment opportunities including recommendations on online business development, African stockbrokers, African crowdfunders, and appropriate investment platforms, hubs or apps;
Why Invest in Africa?: Providing research on why Africa is, in our opinion, such a great investment opportunity;
Applying for Funding: Assisting individuals and companies with African businesses, projects or concepts or ideas to raise money from Africa investors, as well as providing details on who the Africa investors are, their sector preferences, and whether they are focused on more developed companies, or focused on venture capital, angel or seed investment opportunities;
Africa Investment Forums: Facilitating Investors and Companies seeking investment or business development opportunities to meet each other at highly focused and relevant Africa Investment Events;
Where is Africa's Investment coming from? Providing information on who is investing in Africa, which countries are investing in Africa, and which African countries are receiving the investment;
Promoting yourself for FREE: How to add yourself (or search) our Directory of Africa's top business executives to facilitate your business development and investment initiatives.
---
Still looking for the Correct Information?
In order for us to assist you with your enquiry on Africa investors group click one or more of the topics below that are of interest to you so that we can route you to the appropriate web page:
Ready to attend AFSIC – Investing in Africa, Africa's Investment Event?
AFSIC – Investing in Africa is believed to be the largest annual Africa investment event taking place outside Africa. It is an exceptional location to meet Africa's business leaders and investment community in one place at one time. If you would like to learn more or attend AFSIC – Investing in Africa you can download the Event Brochure or please visit www.afsic.net.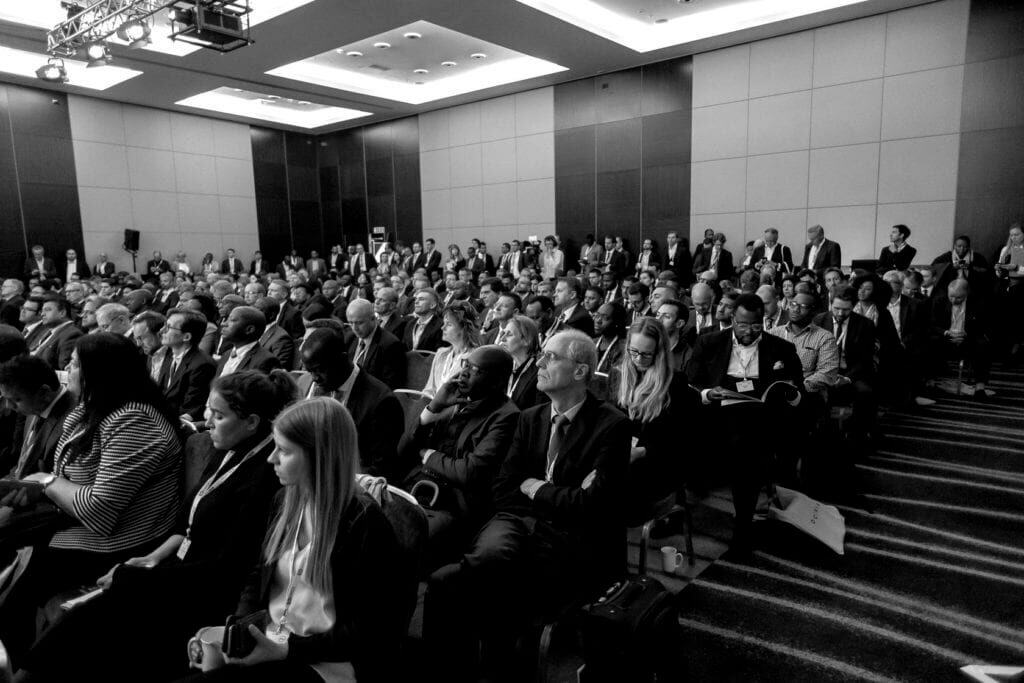 ---
Do you Want to Promote your Company's Services across Africa for FREE?
If you would like to Promote yourself and your Company across Africa and globally, then please visit our Homepage. Click 'Promote My Company's Services' and follow the instructions to join our community. There is no charge.
---
Do you Want to Find Africa's Top Business Leaders and Business Service Providers? Search Our Database for FREE.
Go to our Homepage and click on 'Search Our Database'. You can filter your search by business sector, keywords and more.
---
Do you Want to Supercharge your Company's Presence across Africa and with Businesses and Investors focused on Africa?
Please contact us on investments@invest-in-africa.co if you would like our team to contact you regarding the multiple ways in which we can assist your business development and investment plans in Africa or how we can provide you with additional profile across the entire African continent.
---
Want to Contribute to our Website?
Do you have specialist knowledge or insights regarding Africa Trade, Business or Investment opportunities that you would like to share with our readers? If so please review our page on Submitting Articles. https://invest-in-africa.co/submit-an-article/
---
Subscribe to Mailers
Do you want to Subscribe to our mailers to keep yourself updated? Please add yourself to our Mailing List using the Subscribe to our Newsletter button at the bottom of our Homepage.
---
Contact Us
We are always looking to grow partnerships in Africa. If that is of interest or if we have not been able to resolve your query on Africa investors group then please get in touch with us at investments@invest-in-africa.co
---
Other Information Sources
Unable to find the information that you require? You may want to access the following internet sites to obtain further information on Africa, investing in Africa, African business and African investment opportunities….
African Development Bank: www.afdb.org
African Investments: www.africaninvestments.co
AFSIC – Investing in Africa Event: www.afsic.net
BBC Africa: www.bbc.co.uk/news/world/africa
Investing in Africa: www.invest-in-africa.co
---
About Us
Our team has enormous experience living, working and investing in Africa. We have a comprehensive view on investment opportunities in Africa and Africa's most important investors and we cover all 54 countries in Africa. As such we should be able to assist you on your query on Africa investors group. Our experience is evidenced by the success of our annual AFSIC – Investing in Africa event which we believe is the largest annual Africa investment event taking place outside Africa, and one of the most important conduits of investment into Africa.  More information on us and our team is available here.