We want to assist you with Invest Morocco, get Business Opportunities in Morocco as well as to search for and connect with leading Companies in Morocco. We also provide a list of key Government trade advisors who assist you with doing business in Morocco and other relevant business information on Morocco. Specifically we offer three digital portals that are FREE to use and will be of interest to you…..You can join our Africa Business Community FREE so we can promote your company here. After that if you have a specific investment or business proposition add it to the Africa Business Opportunities Dashboard FREE. Want investment, or to find a business partner, are you selling real estate etc, do you have goods, products or services you want to promote? If so our Africa Business Opportunities Dashboard is for you. View some of the business opportunities uploaded by our Africa Business Community here. Fast growing, more established Morocco companies with experienced management teams looking for investment can add themselves to our closed AFSIC African Investments Dashboard – after you have uploaded information about your investment opportunity we can send it directly into the inbox of many of Africa's most important investors. To benefit from any of these options join our Africa Business Community today FREE !
Our team runs AFSIC – Investing in Africa, perhaps Africa's most important investment event. To keep updated on AFSIC and forthcoming business and investment trips to Morocco please Subscribe to our Mailers below.
Subscribe Now for Business Opportunities!
Knowledge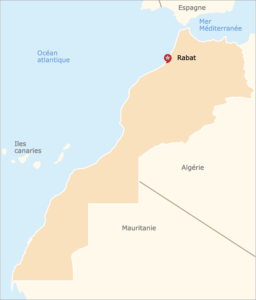 Country overview: Morocco is located in North Africa bordering the Atlantic Ocean and Meditarrean sea.  It shares borders with Algeria to the east and Western Sahara to the south. It gained its independence from France on 2 March 1956. Its capital is Rabat with 11 administrative regions. It is a parliamentary constitutional monarchy with the King sitting as the Head of State and Prime Minister as the Head of Government. It runs a bicameral parliamentary legislative system of government consisting of Chamber of Advisors and Chamber of Representatives. Official languages in the country include Arabic and Berber while French is widely used as the language of business. Islam is the predominant religion. It has a mixed legal system of French civil law and Islamic law. It has an area size of 446,550 million sq km. Morocco enjoys a favourable geographical position providing it with access both to the European and sub-Saharan Africa markets.
Demographic Information: Morocco has an estimated population of 35.6 million comprising mostly of younger population (less than 19 years) which makes up about 43.6% of the population, those in the age bracket of 19-65 years make up about 49.3% of the population and above 65 years age group make up about 7.1% of the population.  Average population density is estimated at 75.1 inhabitants/km2. In terms of human development indicators, it has a life expectancy of 75 years (Women) and 71.6 years (Men). It achieved universal primary education with a 114.8% Primary enrolment rate in 2019 and overall literacy level of 73.8% as at 2018.
Broad Economic Overview: Morocco's economy is highly dependent on the performance of the agricultural sector, as well as on the European Union. Agriculture employs nearly 37.9% of the workforce and contributes to 12.3% of GDP. Major agriculture crops include Citrus fruits, vegetable, olives, grapes, wheat, barley, olives, livestock, and wine. It has a relatively small amount of mineral resources, phosphates being its main source of wealth. Morocco has a booming automotive parts, computers, electronics and aerospace industry helping it to reduce its reliance on agriculture. Morocco has a strong tourist industry focused on the country's coast, culture, and history. Tourism is key to the country's economy serving as a second largest foreign exchange earner after the phosphate industry. Real GDP growth decelerated to 2.2% in 2019 from 3.0% in 2018 due to limited performance of the agricultural sector. It achieved a 3.1% compound annual GDP growth in the past 5 years. Its currency is Moroccan dirham pegged to basket of the Euro and US dollar. Main export includes fertilizer (phosphate), electric components, automobiles, clothing and textiles, citrus fruits, vegetables, fish, petroleum products etc. Major imports include wheat, gas and electricity, textile fabric, telecommunication equipment, plastic, crude petroleum etc.
Investment Opportunities: Morocco's amended the law on public–private partnerships and its regionalization policy provides new investment opportunities. The country's latest investment charter (2016) has been supportive of investment flows. The charter provision includes the creation of free zones in each of the country's 12 regions, provision of incentives to qualifying companies not located inside the free zones and comparable benefits for export-oriented industries and provision of a  five-year corporate tax exemption for new industrial companies. The latest charter also recognises indirect exporter status which should help support Morocco's large automotive industry, and in particular its subcontractors, who will benefit from this new status.  Morocco's industrial development strategies and infrastructure improvements – most visibly illustrated by a new port and free trade zone near Tangier – are improving Morocco's competitiveness. Investment opportunities are available in the followings sectors: automotive, aeronautic, electronic, textile and leather, food industry, tourism, agriculture, fishing industry, logistics, ICT, retail sectors etc.  
Invest Morocco – Recommended Contacts
List of Companies – Invest Morocco
Want to add your Morocco Company to our List? Sign Up Here.
| | Name | Job Title | Company Name | Business service Provided | Contact |
| --- | --- | --- | --- | --- | --- |
| | Abdel Bouch | distributor | USTECHETEA | NA | |
| | Abderrahim Hamzaoui | hedge fund manager | Hamzaoui Capital Management | Stock Exchange | |
| | adil elyaagoubi | ceo | youpel | Marketing Services;Business Intelligence | |
| | Adnane FILALI | Partner - Deputy General Manager | Kepler | Investor - Corporate | |
| | Alex wolfry | entrepreneur | Tafrit | Accountant | |
| | Amina Amouri | Independent Investment Advisor | Iris Advisory (Independent structure) | Dealmaker | |
| | Asdi Kasmi | Managing director | Mining Research & Exploitation Group SARL | Investor - Corporate | |
| | BENYAHYA HICHAM | CEO | SYPEX | Software or Technology Services | |
| | Bouchra Outaghani | CEO | Par3com | NA | |
| | El Amine BENMOUSSA | Ingénieur d'affaires | PERENITY Software | Legal Services;Investment Banking;Banking Services;Insurance Products;Financial Services;Software or Technology Services;Development Finance Institution;Trade Finance;Fund Administration;Analytics | |
| | Fatima Zahra Abbadi | CEO - International business networker | BE ONE CONSULTING | Trade and Investment Promotion Agency | |
| | Hamza Serghini | Director - Investment Banking | CFG Bank | Investment Banking | |
| | inan kadd | | NA | NA | |
| | Kabbage Omar | General manager | Ahfat sarl | Agriculturalist/Farmer | |
| | Khadija Hammouda | Sustainability Analyst | V.E (Vigeo.Eiris) | Consultant - ESG | |
| | Laila Berchane | Managing Director | Codagile | Software or Technology Services | |
| | Luis Bravo | Founder | Imea Morroco SARL | Consultant - General | |
| | Maher BEN SIK ali | C.O.O. | ALMADEN | NA | |
| | Med LABIAD | Electrical Engineer/ Program manager | Next | Other | |
| | Mehdi Serghini | Partner - Lead Advisory Morocco - Head Of Infrastructure & Capital Projects Francophone Africa | Deloitte | Consultant - General | |
| | Mohamed aimad Aimad | Ceo | Heros agro | Trade and Investment Promotion Agency;Trade Association;Investor - Personal | |
| | MOHAMED ASRI | DIRECTEUR Microfinance et Inclusion Financière | HPS | Development Finance Institution | |
| | Mohamed Benhaddou | Managing Director | CFG Bank | Investment Banking | |
| | Mohamed Dinouri | B2B Technical Support Manager | FreeLance | NA | |
| | Mohamed MAAROUF | General Manager | BTI Bank | Banking Services | |
| | Mohamed Mekouar | Président Directeur Général | PayLogic | Software or Technology Services | |
| | Montassir Benbekhaled | Director of Investment Banking | Capital Gestion Group | Investment Banking | |
| | Morocco Khalil | Director | QK2Group | Other;Investor - Personal;Investor - Corporate | |
| | Mouhssine El Kahlaoui | Investment Banking Analyst | Valoris Corporate Finance | NA | |
| | Nada Cheddadi | | AfricaDev Consulting | NA | |
| | Najat Moughil | Directeur associé, conseil et audit | EXCO ACDEN | NA | |
| | nassim Knidar | | Amis services et travaux | NA | |
| | Omar BENAICHA | CEO Africa & Middle East | CERTI-TRUST | NA | |
| | Omar Ziane | Manager | Al Jazari Engineering | Consultant - General | |
| | Rachid Lakchini | Founder & CEO | OMNI CAPITAL INVEST | Financial Services | |
| | Radia Cheikh Lahlou | CEO | Déclic CSR | NA | |
| | radia CHMANTI HOUARI radia CHMANTI HOUARI | ceo | BRIGHT&PARTNERS | Consultant - General | |
| | Reda El Alj | Managing Partner | SAFARI Advisors | Corporate Advisory | |
| | Reda TALEB | CEO, Partner | Officium Maroc | Consultant - General | |
| | Rico Weinreich | Principal | Corona Projects BV | NA | |
| | Rizk Hassan | CEO and Founder | INDEV - Investment & Development Associates | Consultant - General | |
| | Safaa Nasseh | Trade and Investment Advisor | ARKAD Plus | Corporate Advisory | |
| | Salim Dalili | Business Developpement Manager | DRONEMAR | Software or Technology Services | |
| | Salim Masmoudi | CEO | Nouspo | Analytics | |
| | Siham OUSAID | CPA / Expert-Comptable DPLE | Finance Pro Advisory | Corporate Advisory | |
| | TAOUFIK LAABI | Founder | GLOB ENERGY CONSEIL | NA | |
| | Thomas NOEL | Senior Manager Business Development & Solutions | Mediafinance (Banque Centrale Populaire Group) | Banking Services | |
| | Yacine Ghanjaoui | Executive | Expercet | Software or Technology Services | |
| | Yann ASSOR | Partner - Deals Leader | PwC | Investment Banking | |
| | Younes AL ABADAN | Deputy General Manager | CMGP | NA | |
| | Younes EL Yacoubi | | La Centrale Marocaine des Achats | NA | |
Contact Us for More Information on Invest Morocco
Our website contains comprehensive information related to Invest Morocco and information on the best investment opportunities in Africa, how to invest in Africa and where to invest in Africa. It also contains a wealth of information on African Investors and Funds, who Invests in Africa, which investors are relevant to you and how to contact them. This page is designed to help you find your information as quickly as possible.
Our focus is on matching individuals, companies and funds wanting to invest in Africa with information on how and where to invest in Africa, Africa's best investment opportunities in addition to identifying companies, funds and individuals looking for investment, and comprehensive information on who is investing in Africa, Africa investors, how to get funding, the best Africa investment apps, African investment platforms, Africa's top corporate service providers, business leaders and communities etc.
Initially please review the following suggestions that may be useful:
---
Africa Investor Research
In order to assist you efficiently locate the information you require on Invest Morocco we consolidate information on African Investments (funds, companies, investment opportunities. stock exchanges, apps) on our page https://invest-in-africa.co/africa-investments/.
If this page is not relevant then go to our central research page https://invest-in-africa.co/africa-business that acts as a repository of information relating to Africa's investors. best investments, business, trade and investment world. This library will assist with your query Invest Morocco. The information covers queries relating to:
Investing in Africa: Helping individuals, African institutional investors or business investors identify Africa's best business and investment opportunities, which country they are located in, and how to access these investment opportunities including recommendations on online business development, African stockbrokers, African crowdfunders, and appropriate investment platforms, hubs or apps;
Why Invest in Africa?: Providing research on why Africa is, in our opinion, such a great investment opportunity;
Applying for Funding: Assisting individuals and companies with African businesses, projects or concepts or ideas to raise money from Africa investors, as well as providing details on who the Africa investors are, their sector preferences, and whether they are focused on more developed companies, or focused on venture capital, angel or seed investment opportunities;
Africa Investment Forums: Facilitating Investors and Companies seeking investment or business development opportunities to meet each other at highly focused and relevant Africa Investment Events;
Where is Africa's Investment coming from? Providing information on who is investing in Africa, which countries are investing in Africa, and which African countries are receiving the investment;
Promoting yourself for FREE: How to add yourself (or search) our Directory of Africa's top business executives to facilitate your business development and investment initiatives.
---
Still looking for the Correct Information on Invest Morocco?
In order for us to assist you with your inquiry on Invest Morocco click one or more of the topics below that are of interest to you so that we can route you to the appropriate web page:
Ready to attend AFSIC – Investing in Africa, Africa's Investment Event?
AFSIC – Investing in Africa is believed to be the largest annual Africa investment event taking place outside Africa. It is an exceptional location to meet Africa's business leaders and investment community in one place at one time. If you would like to learn more or attend AFSIC – Investing in Africa you can download the Event Brochure or please visit www.afsic.net.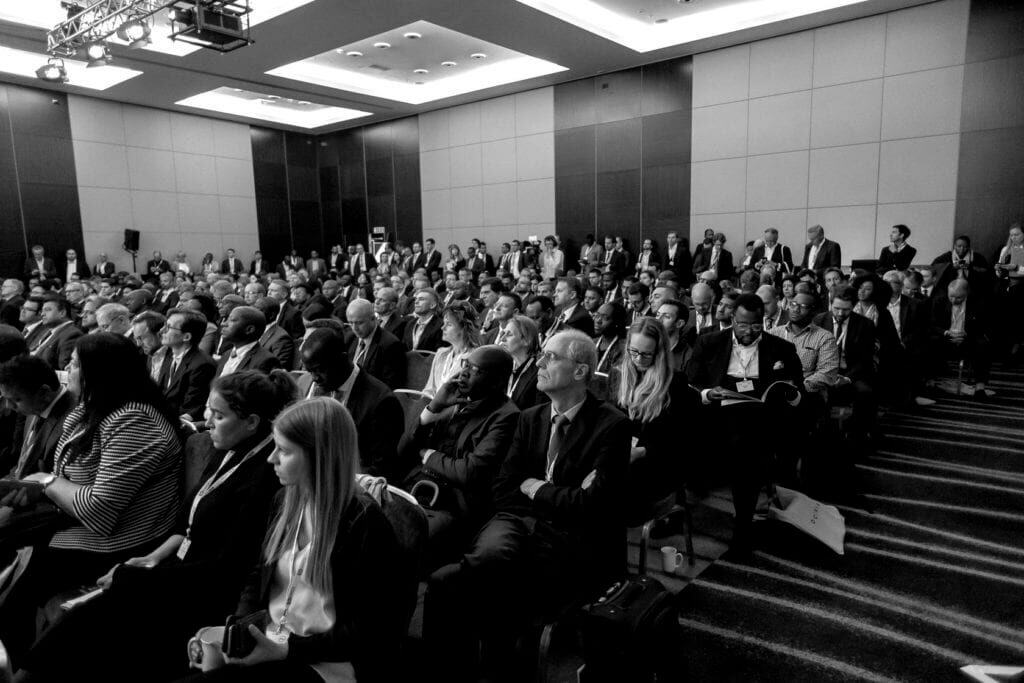 ---
Do you Want to Promote your Company's Services across Africa for FREE?
If you would like to Promote yourself and your Company across Africa and globally, then please visit our Homepage. Click 'Promote My Company's Services' and follow the instructions to join our community. There is no charge.
---
Do you Want to Find Africa's Top Business Leaders and Business Service Providers? Search Our Database for FREE.
Go to our Homepage and click on 'Search Our Database'. You can filter your search by business sector, keywords such as Invest Morocco and more.
---
Do you Want to Supercharge your Company's Presence across Africa and with Businesses and Investors focused on Africa?
Please contact us on investments@invest-in-africa.co if you would like our team to contact you regarding the multiple ways in which we can assist your business development and investment plans in Africa or how we can provide you with additional profile across the entire African continent.
---
Want to Contribute to our Website?
Do you have specialist knowledge or insights regarding Invest Morocco, Africa Trade, Business or Investment opportunities that you would like to share with our readers? If so please review our page on Submitting Articles. https://invest-in-africa.co/submit-an-article/
---
Subscribe to Mailers
Do you want to Subscribe to our mailers to keep yourself updated on Invest Morocco? Please add yourself to our Mailing List using the Subscribe to our Newsletter button at the bottom of our Homepage.
---
Contact Us
We are always looking to grow partnerships in Africa. If that is of interest or if we have not been able to resolve your query on Invest Morocco then please get in touch with us at investments@invest-in-africa.co
---
Other Information Sources
Unable to find the information that you require? You may want to access the following internet sites to obtain further information on Africa, investing in Africa, African business and African investment opportunities….
African Development Bank: www.afdb.org
African Investments: www.africaninvestments.co
AFSIC – Investing in Africa Event: www.afsic.net
BBC Africa: www.bbc.co.uk/news/world/africa
Investing in Africa: www.invest-in-africa.co
---
About Us
Our team has enormous experience living, working and investing in Africa. We have a comprehensive view on investment opportunities in Africa and Africa's most important investors and we cover all 54 countries in Africa. As such we should be able to assist you on your query on Invest Morocco. Our experience is evidenced by the success of our annual AFSIC – Investing in Africa event which we believe is the largest annual Africa investment event taking place outside Africa, and one of the most important conduits of investment into Africa.  More information on us and our team is available here.