Thank you for submitting your investment proposition onto the African Investments Dashboard.
Our team thinks that you will benefit from working with a consultant experienced in the preparation of business plans, financial plans, teasers and other documents that will be of assistance to you prior to applying for funding.
The table below contains a list of recommended consultants. You can email them directly from our system by clicking on their name and then using the email icon.
Alternatively, if you would like to locate advisors in your region, please search our Africa Business Community. Use the drop-down selection boxes to find an advisor in your region. For example, select Ghana as the Supplier's Country and Corporate Advisory as the Business Service Required to find and contact a selection of Corporate Advisory firms in Ghana. 
Fund Raising Assistance – Contacts That May Be Able to Assist You
| | Name | Job Title | Company Name | Business service Provided | Contact |
| --- | --- | --- | --- | --- | --- |
| | Alexander Howe | Director | Africa Insight Advisors | Corporate Advisory | |
| | Bex Nwawudu | CEO | CBO Investment Management | Dealmaker | |
| | Chris Low | Senior Advisor | Aardwolf Advisory Services Limited | Financial Services | |
| | Evans Kalanzi | CEO | The Lemons Investments Ltd | Investment Banking | |
| | Farid Traore | Founding Partner | YDB Holding | NA | |
| | Jean TCHIAPI | Consultant in Finance & Microfinance Services | KBCG | Financial Services | |
| | Jonathan Berman | Managing Director | Autonomi Capital | Financial Services | |
| | Najwa El iraki | Managing Partner AfricaDev & MD Morocco of Lloyd's of London | As per Above | Corporate Advisory | |
| | Oliver  Fomunung | Founder & CEO | SME Credit Pro | Financial Services | |
| | Paul Kamau | Director | Finaltus Limited | Investment Banking;Corporate Advisory;Financial Services;Dealmaker;Trade Finance | |
| | Victor Mweene | Partner | Victor & Morgan Associates, Chartered Accountants | Accountant | |
Our website contains comprehensive information related to Africa investors group and information on the best investment opportunities in Africa, how to invest in Africa and where to invest in Africa. It also contains a wealth of information on African Investors and Funds, who Invests in Africa, which investors are relevant to you and how to contact them. This page is designed to help you find your information as quickly as possible.
Our focus is on matching individuals, companies and funds wanting to invest in Africa with information on how and where to invest in Africa, Africa's best investment opportunities in addition to identifying companies, funds and individuals looking for investment, and comprehensive information on who is investing in Africa, Africa investors, how to get funding, the best Africa investment apps, African investment platforms, Africa's top corporate service providers, business leaders and communities etc.
Initially please review the following suggestions that may be useful:
---
Africa Investor Research
In order to assist you efficiently locate the information you require, we consolidate information on African Investments (funds, companies, investment opportunities. stock exchanges, apps) on our page https://invest-in-africa.co/africa-investments/.
If this page is not relevant then go to our central research page https://invest-in-africa.co/africa-business that acts as a repository of information relating to Africa's investors. best investments, business, trade and investment world. This library will assist with your query Africa investors group. The information covers queries relating to:
Investing in Africa: Helping individuals, African institutional investors or business investors identify Africa's best business and investment opportunities, which country they are located in, and how to access these investment opportunities including recommendations on online business development, African stockbrokers, African crowdfunders, and appropriate investment platforms, hubs or apps;
Why Invest in Africa?: Providing research on why Africa is, in our opinion, such a great investment opportunity;
Applying for Funding: Assisting individuals and companies with African businesses, projects or concepts or ideas to raise money from Africa investors, as well as providing details on who the Africa investors are, their sector preferences, and whether they are focused on more developed companies, or focused on venture capital, angel or seed investment opportunities;
Africa Investment Forums: Facilitating Investors and Companies seeking investment or business development opportunities to meet each other at highly focused and relevant Africa Investment Events;
Where is Africa's Investment coming from? Providing information on who is investing in Africa, which countries are investing in Africa, and which African countries are receiving the investment;
Promoting yourself for FREE: How to add yourself (or search) our Directory of Africa's top business executives to facilitate your business development and investment initiatives.
---
Still looking for the Correct Information?
In order for us to assist you with your enquiry on Africa investors group click one or more of the topics below that are of interest to you so that we can route you to the appropriate web page:
Ready to attend AFSIC – Investing in Africa, Africa's Investment Event?
AFSIC – Investing in Africa is believed to be the largest annual Africa investment event taking place outside Africa. It is an exceptional location to meet Africa's business leaders and investment community in one place at one time. If you would like to learn more or attend AFSIC – Investing in Africa you can download the Event Brochure or please visit www.afsic.net.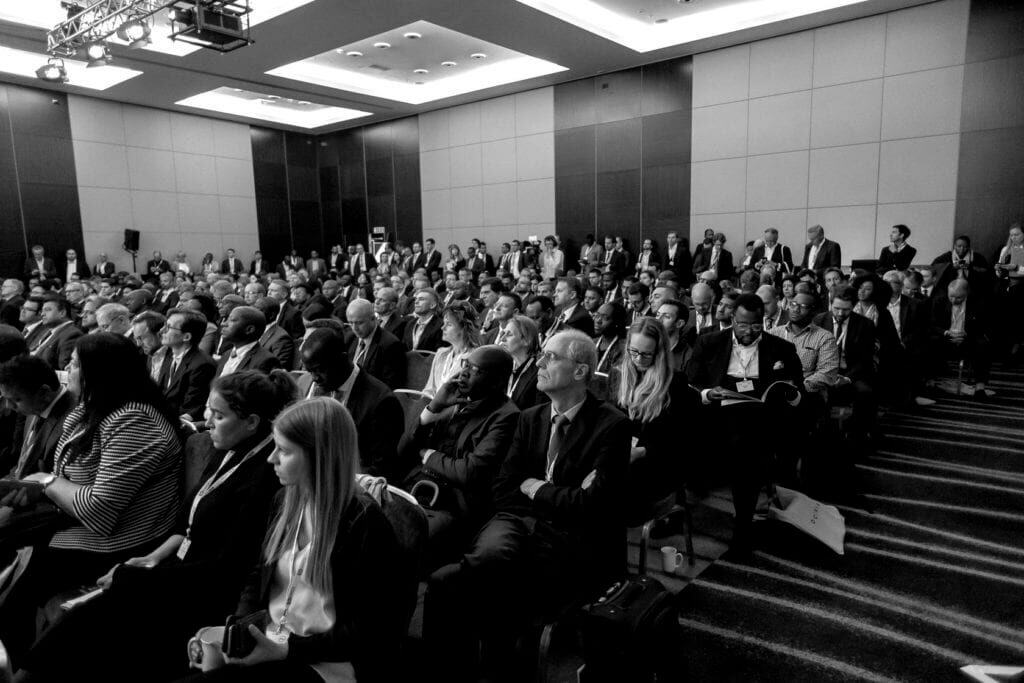 ---
Do you Want to Promote your Company's Services across Africa for FREE?
If you would like to Promote yourself and your Company across Africa and globally, then please visit our Homepage. Click 'Promote My Company's Services' and follow the instructions to join our community. There is no charge.
---
Do you Want to Find Africa's Top Business Leaders and Business Service Providers? Search Our Database for FREE.
Go to our Homepage and click on 'Search Our Database'. You can filter your search by business sector, keywords and more.
---
Do you Want to Supercharge your Company's Presence across Africa and with Businesses and Investors focused on Africa?
Please contact us on investments@invest-in-africa.co if you would like our team to contact you regarding the multiple ways in which we can assist your business development and investment plans in Africa or how we can provide you with additional profile across the entire African continent.
---
Want to Contribute to our Website?
Do you have specialist knowledge or insights regarding Africa Trade, Business or Investment opportunities that you would like to share with our readers? If so please review our page on Submitting Articles. https://invest-in-africa.co/submit-an-article/
---
Subscribe to Mailers
Do you want to Subscribe to our mailers to keep yourself updated? Please add yourself to our Mailing List using the Subscribe to our Newsletter button at the bottom of our Homepage.
---
Contact Us
We are always looking to grow partnerships in Africa. If that is of interest or if we have not been able to resolve your query on Africa investors group then please get in touch with us at investments@invest-in-africa.co
---
Other Information Sources
Unable to find the information that you require? You may want to access the following internet sites to obtain further information on Africa, investing in Africa, African business and African investment opportunities….
African Development Bank: www.afdb.org
African Investments: www.africaninvestments.co
AFSIC – Investing in Africa Event: www.afsic.net
BBC Africa: www.bbc.co.uk/news/world/africa
Investing in Africa: www.invest-in-africa.co
---
About Us
Our team has enormous experience living, working and investing in Africa. We have a comprehensive view on investment opportunities in Africa and Africa's most important investors and we cover all 54 countries in Africa. As such we should be able to assist you on your query on Africa investors group. Our experience is evidenced by the success of our annual AFSIC – Investing in Africa event which we believe is the largest annual Africa investment event taking place outside Africa, and one of the most important conduits of investment into Africa.  More information on us and our team is available here.